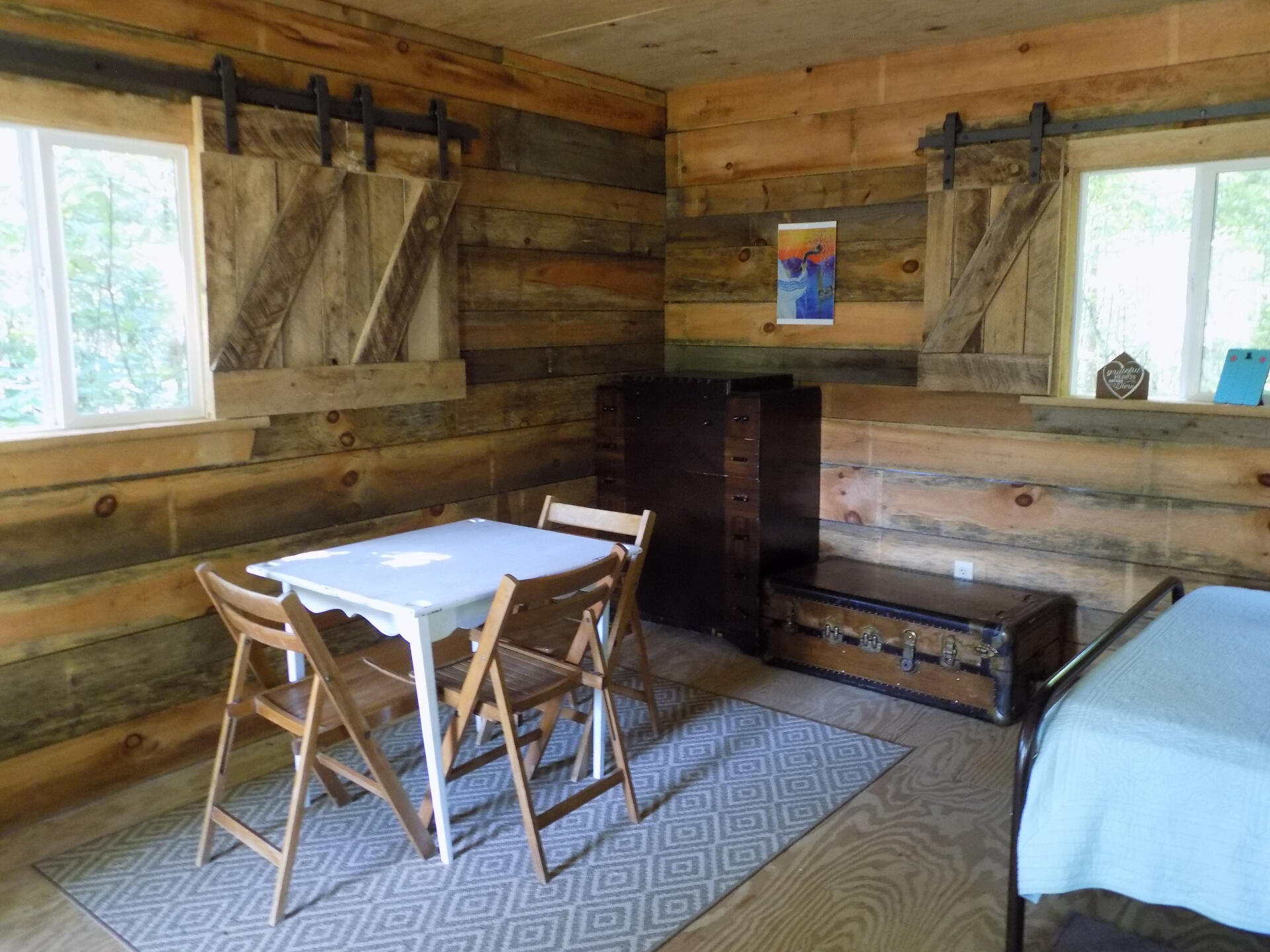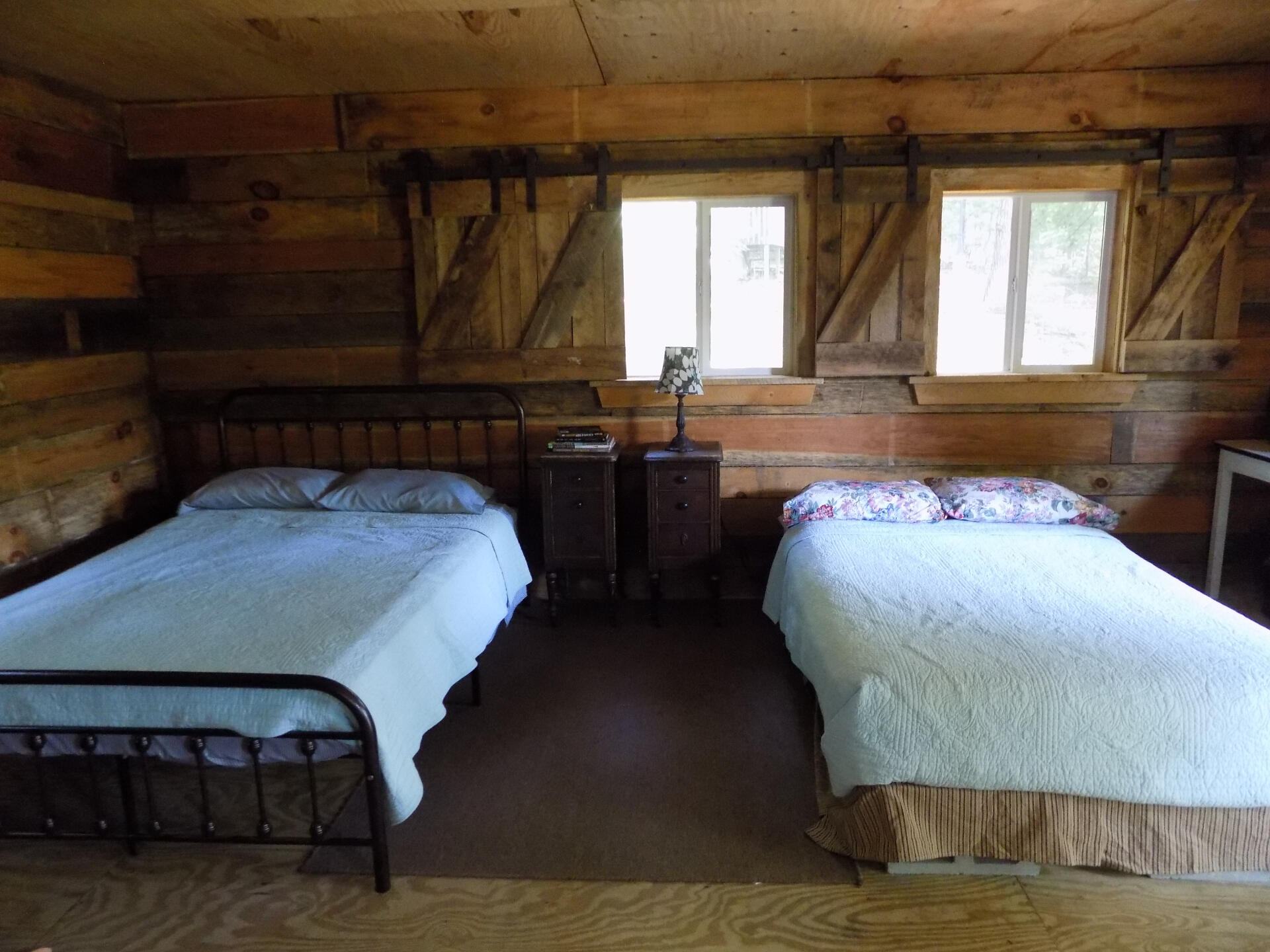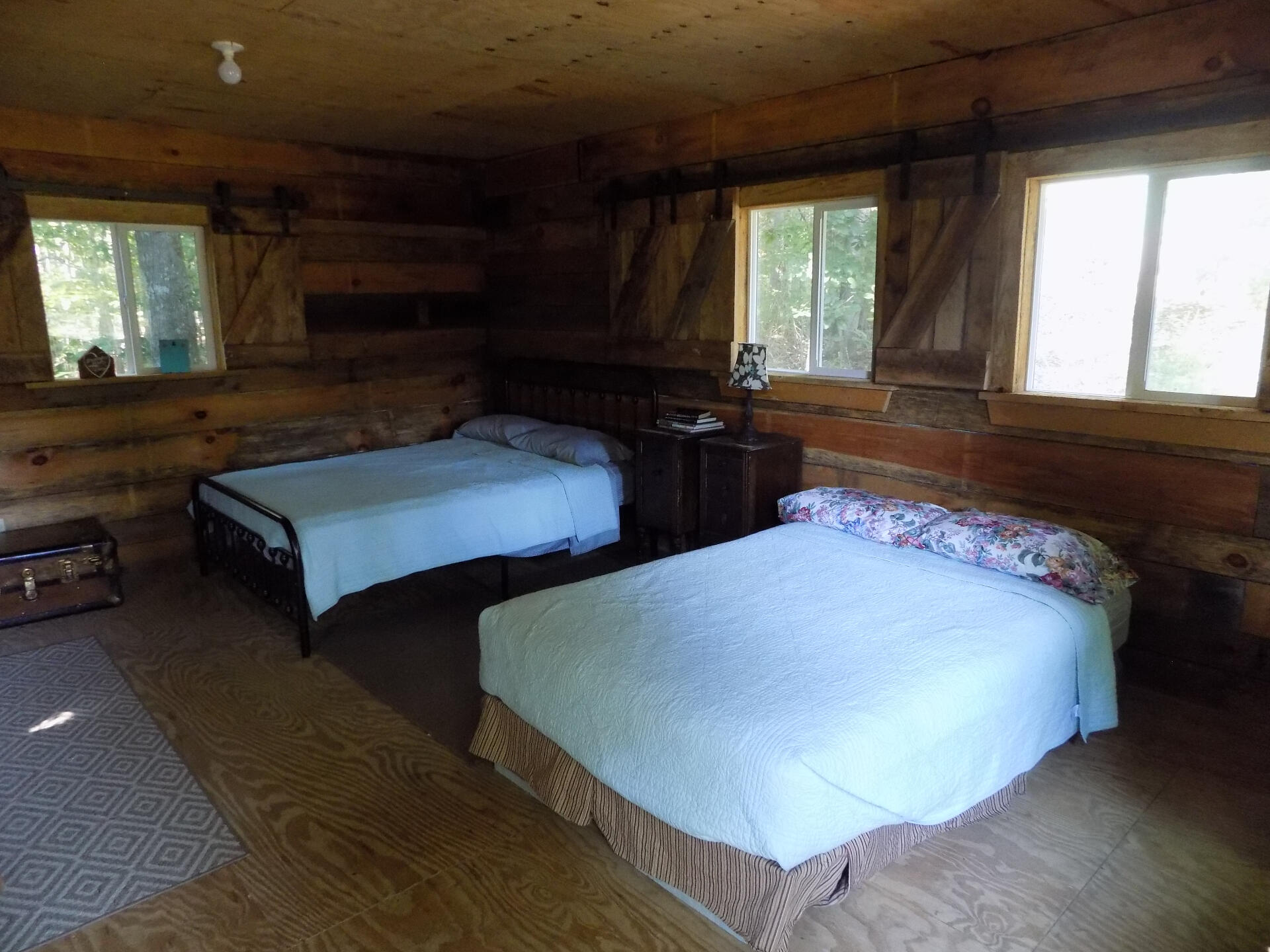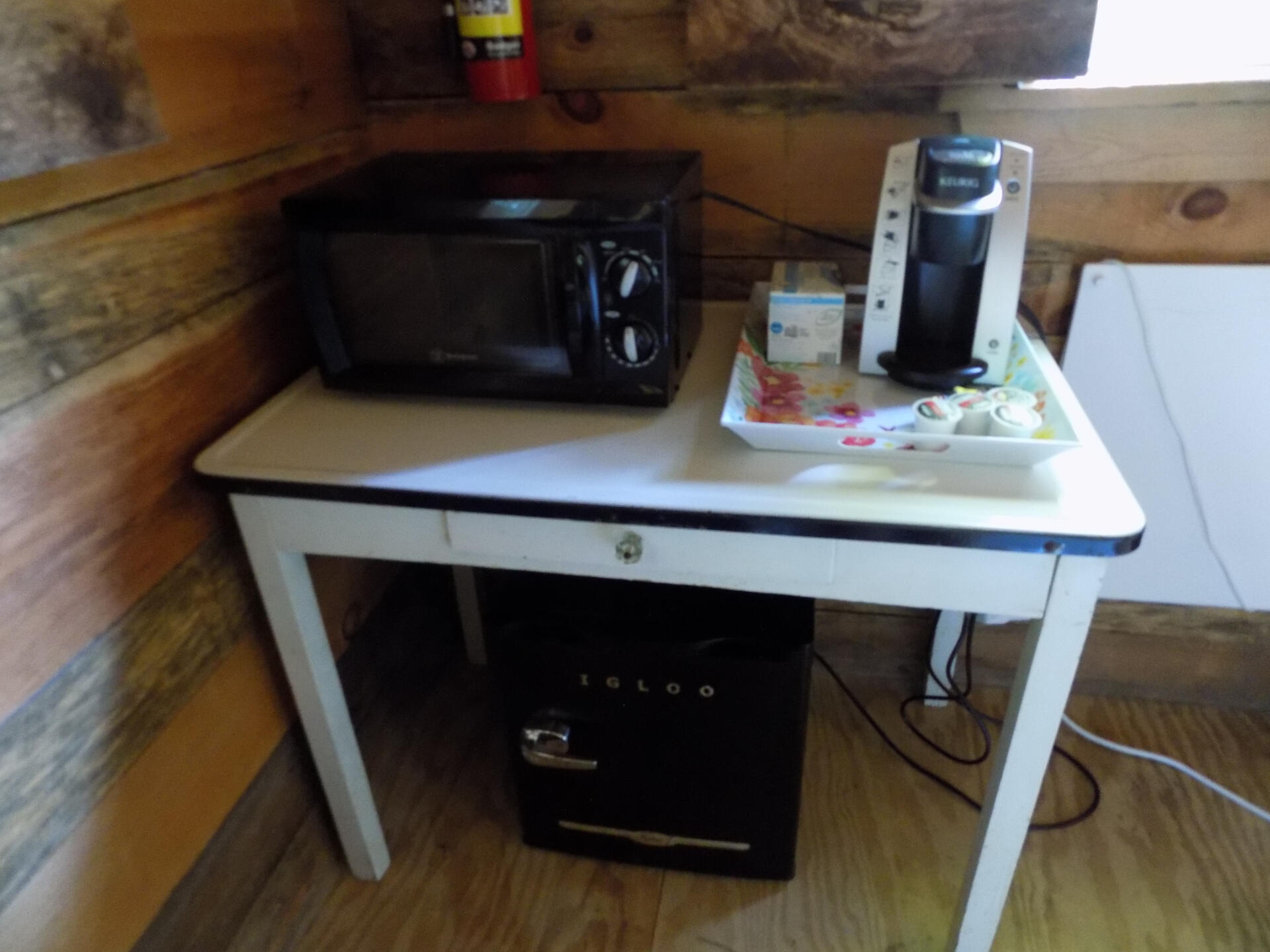 The Bathhouse is in a separate building.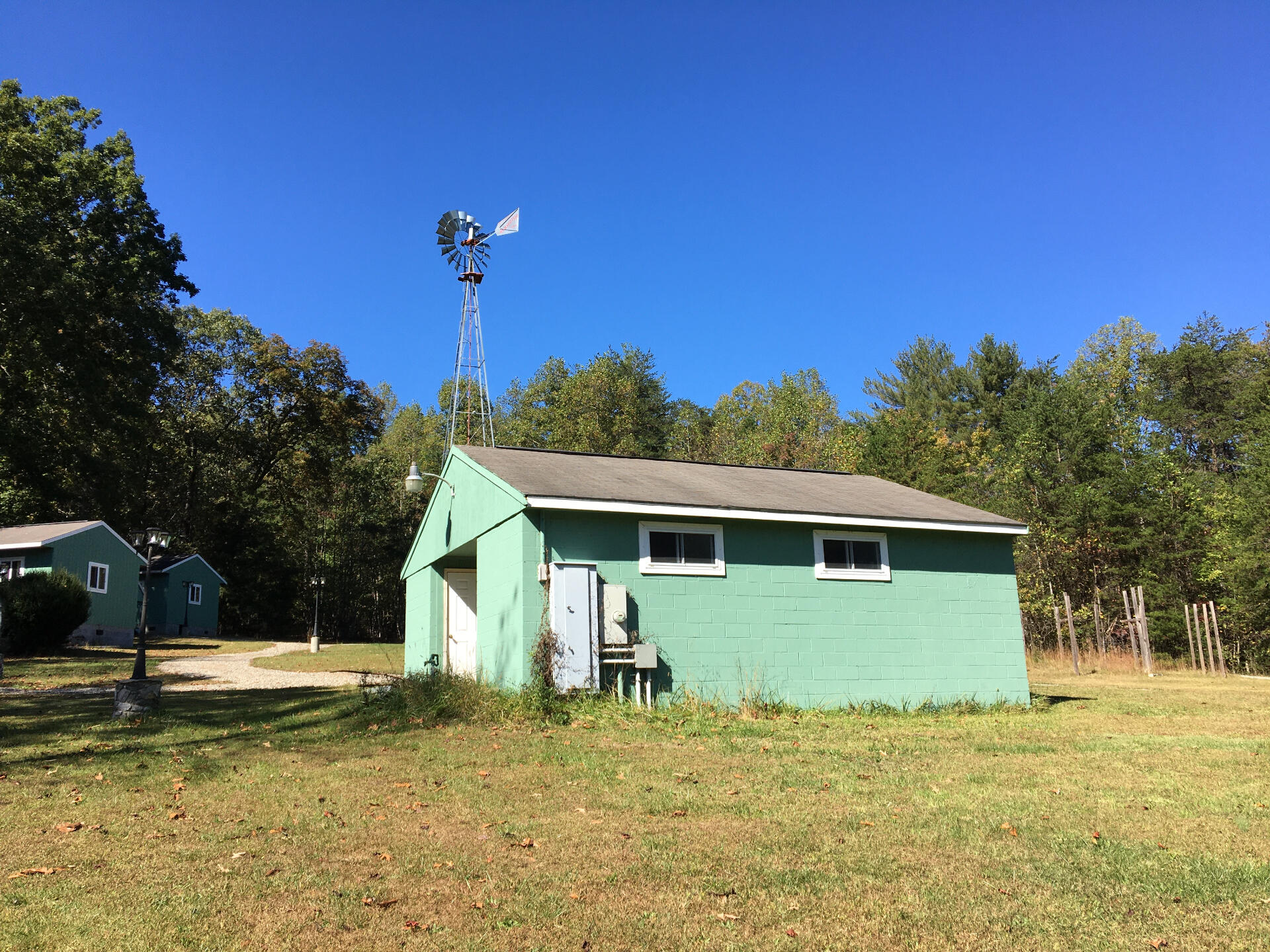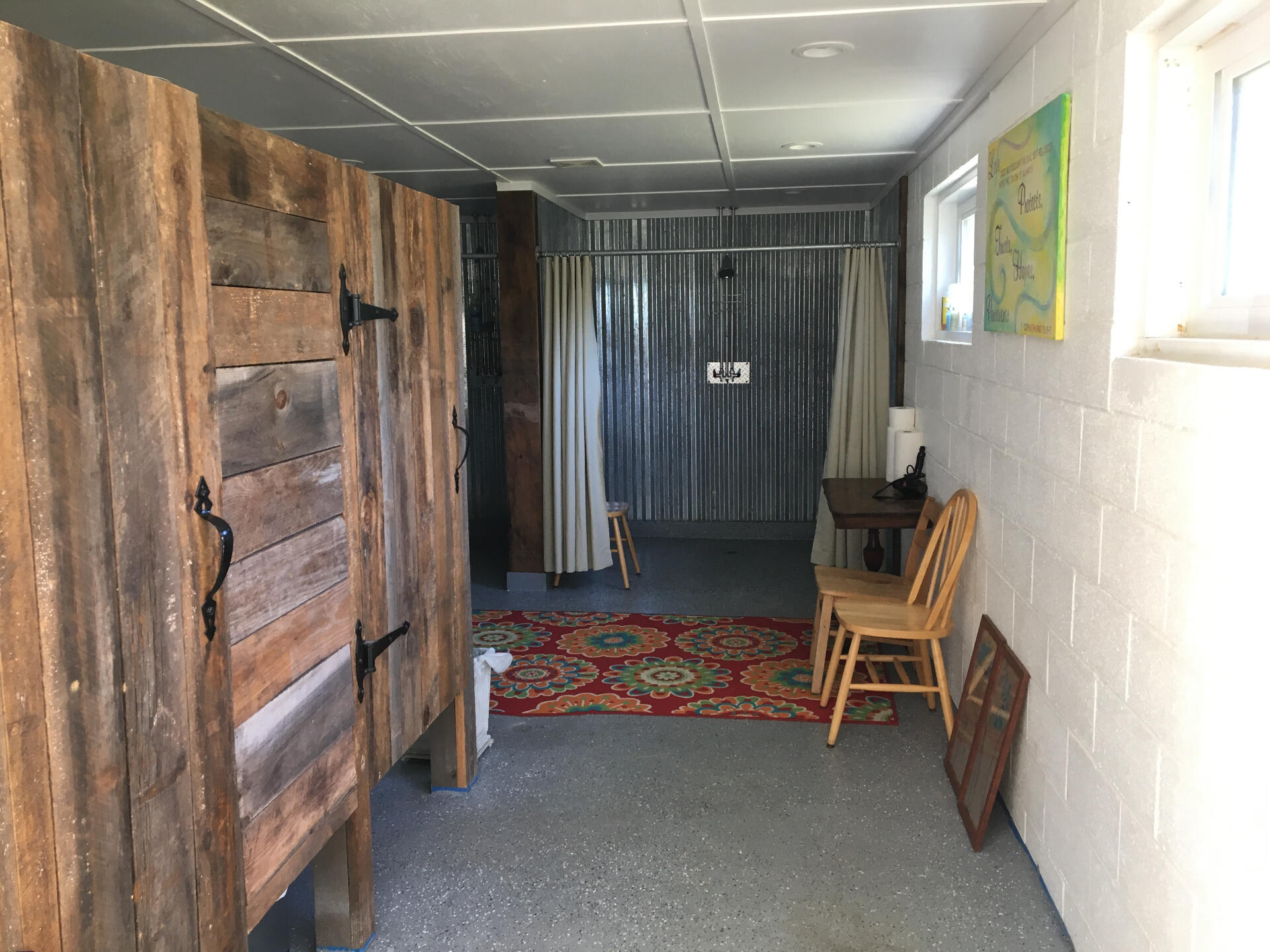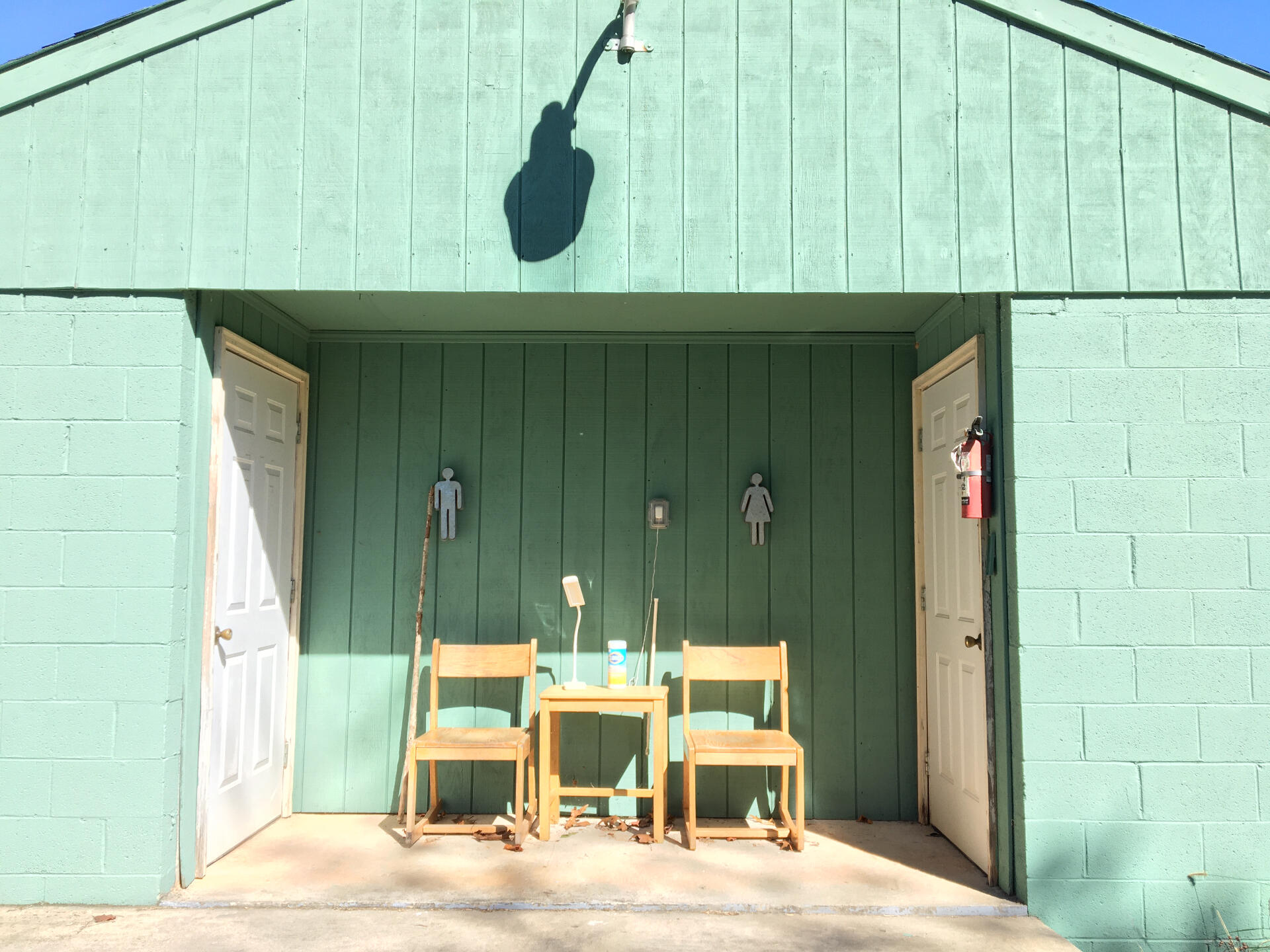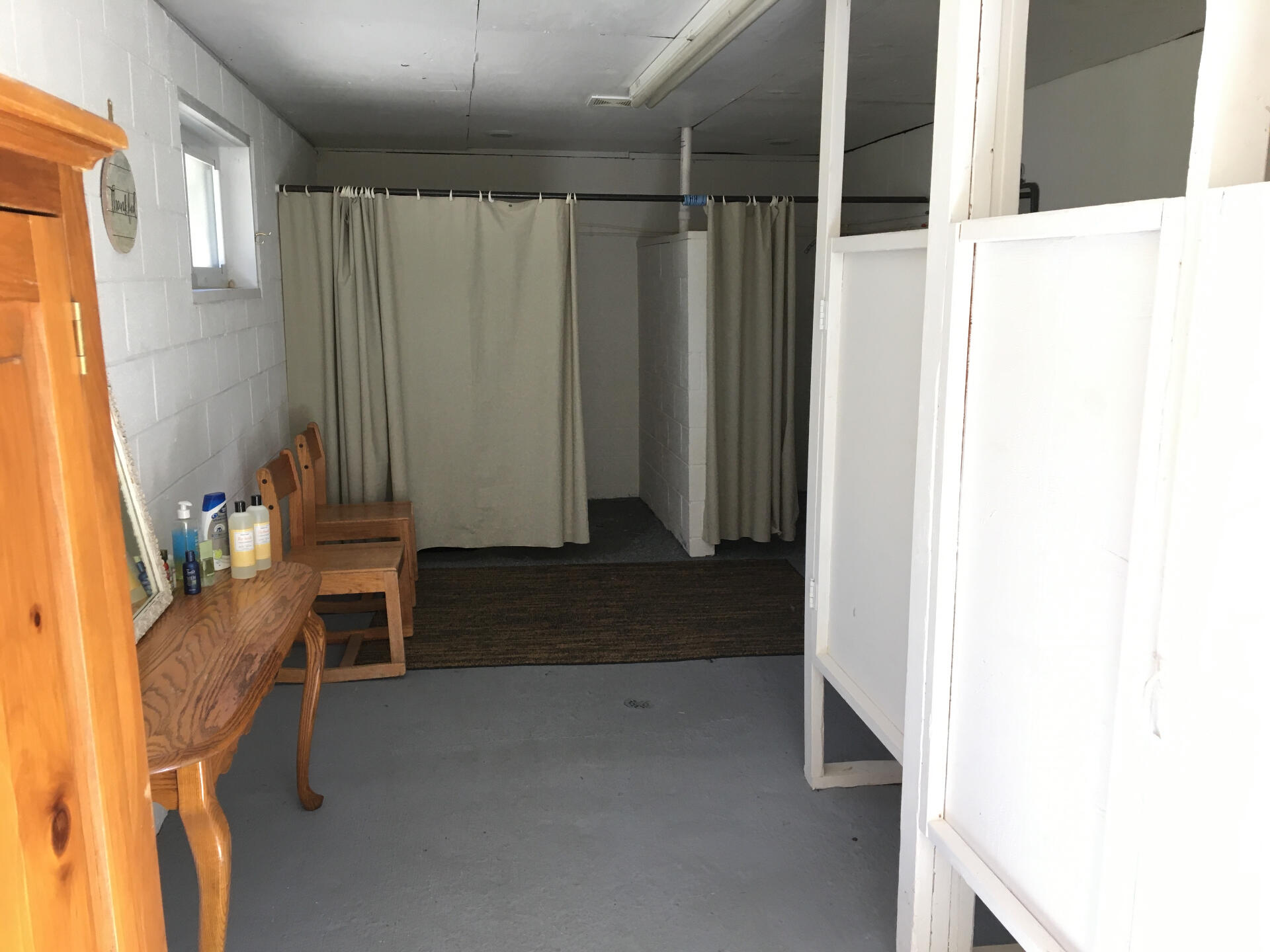 CAPACITY

1 - 4 Guests
1 Queen Bed
1 Full Bed

AMENITIES

WiFi
A/C
Mini-Fridge
Microwave
Keurig
ABOUT

In Healing Cabin, the cozy smell of aged barnwood walls drifts you off into a peaceful river of sleep. The next morning, you wake up to the soft glow of sunlight peaking into your windows, and you feel safely encompassed by the pine trees that stand as tall sentinels outside your cabin.

Our most popular cabin has sliding barn door window covers, A/C, mini fridge, microwave, Keurig and coffee. Healing Cabin is tucked back into the trees. It has a ramp deck and is an easy walk to the outdoor Bathhouse. It is cozy, comfortable and peaceful!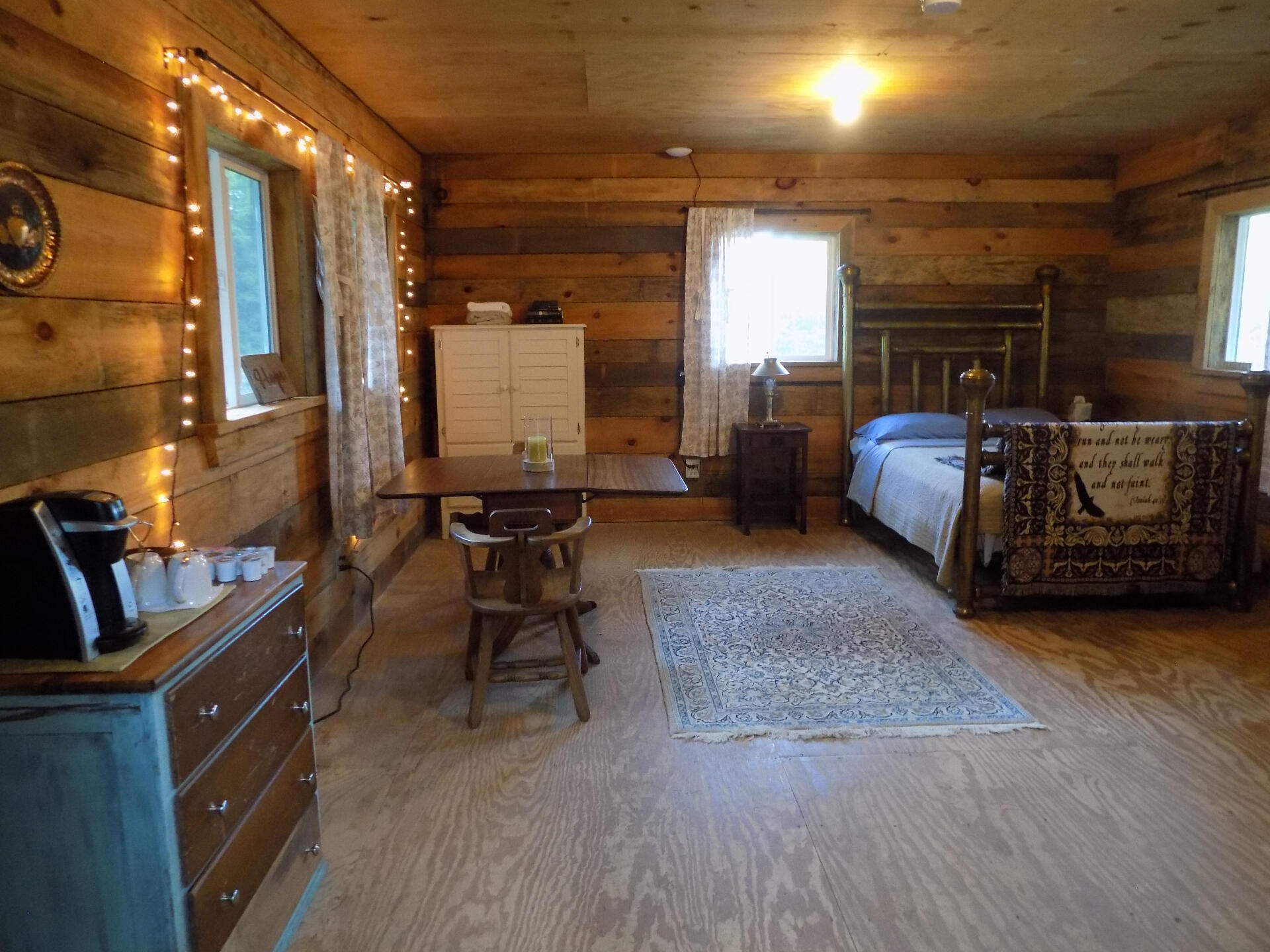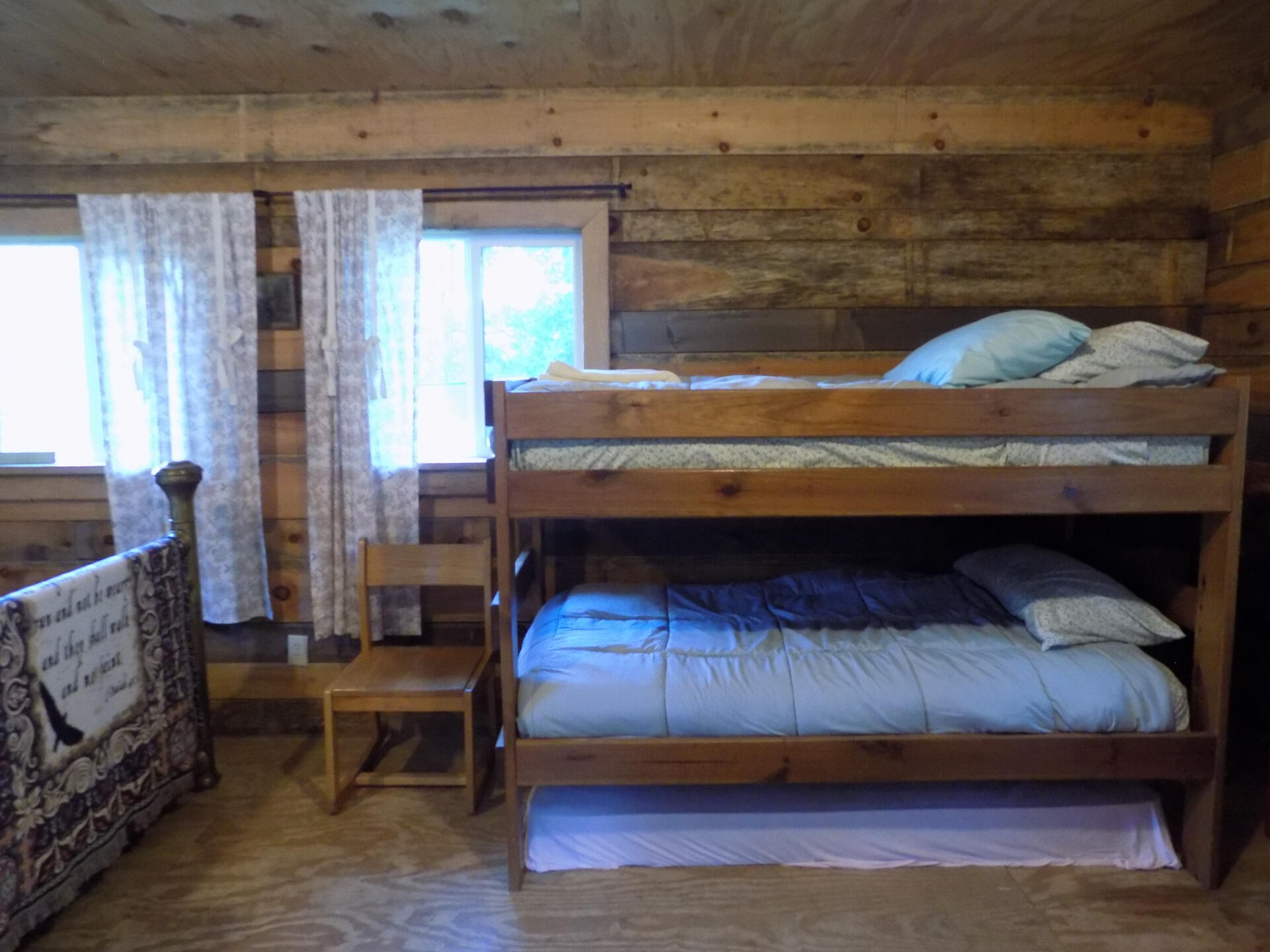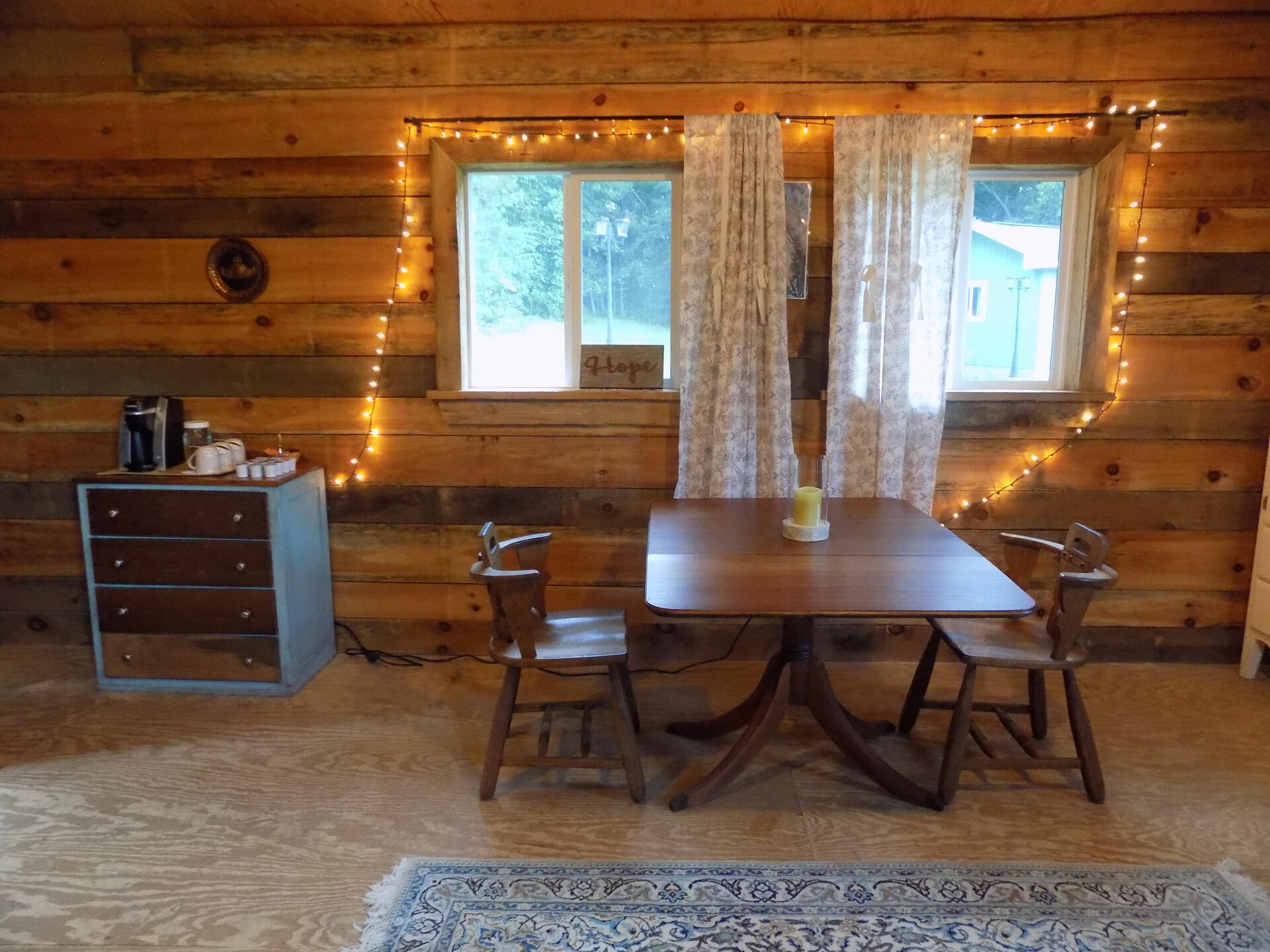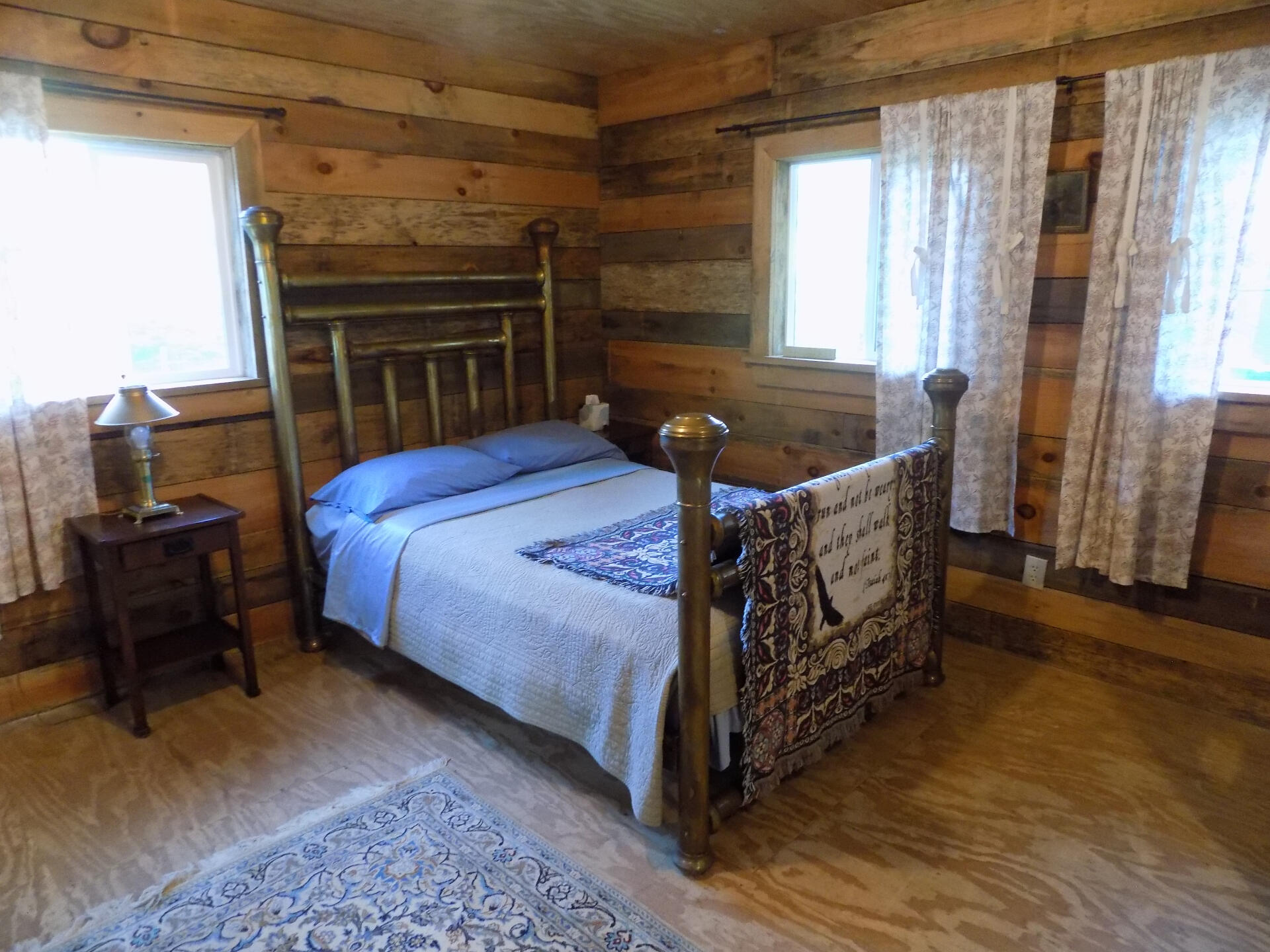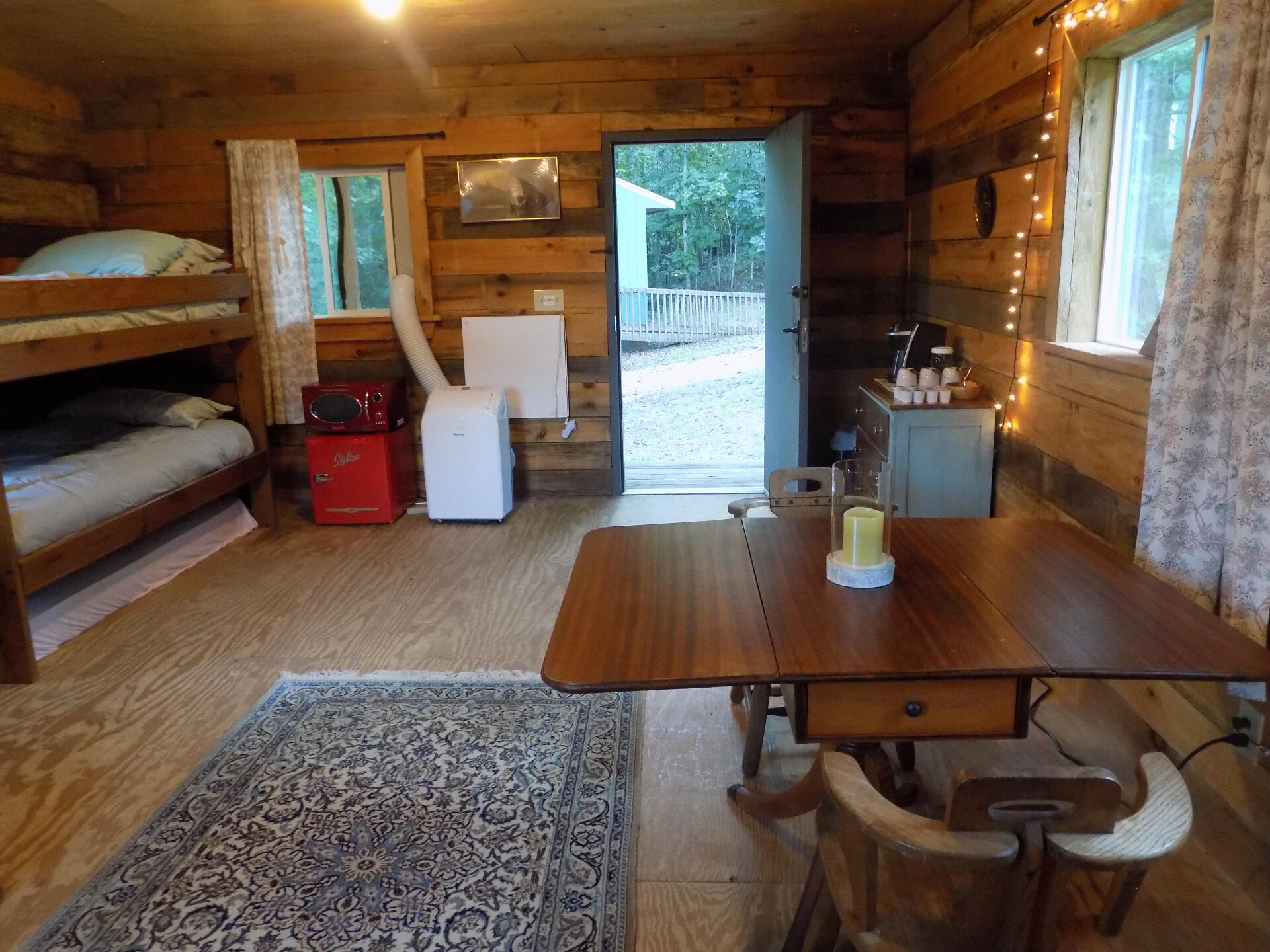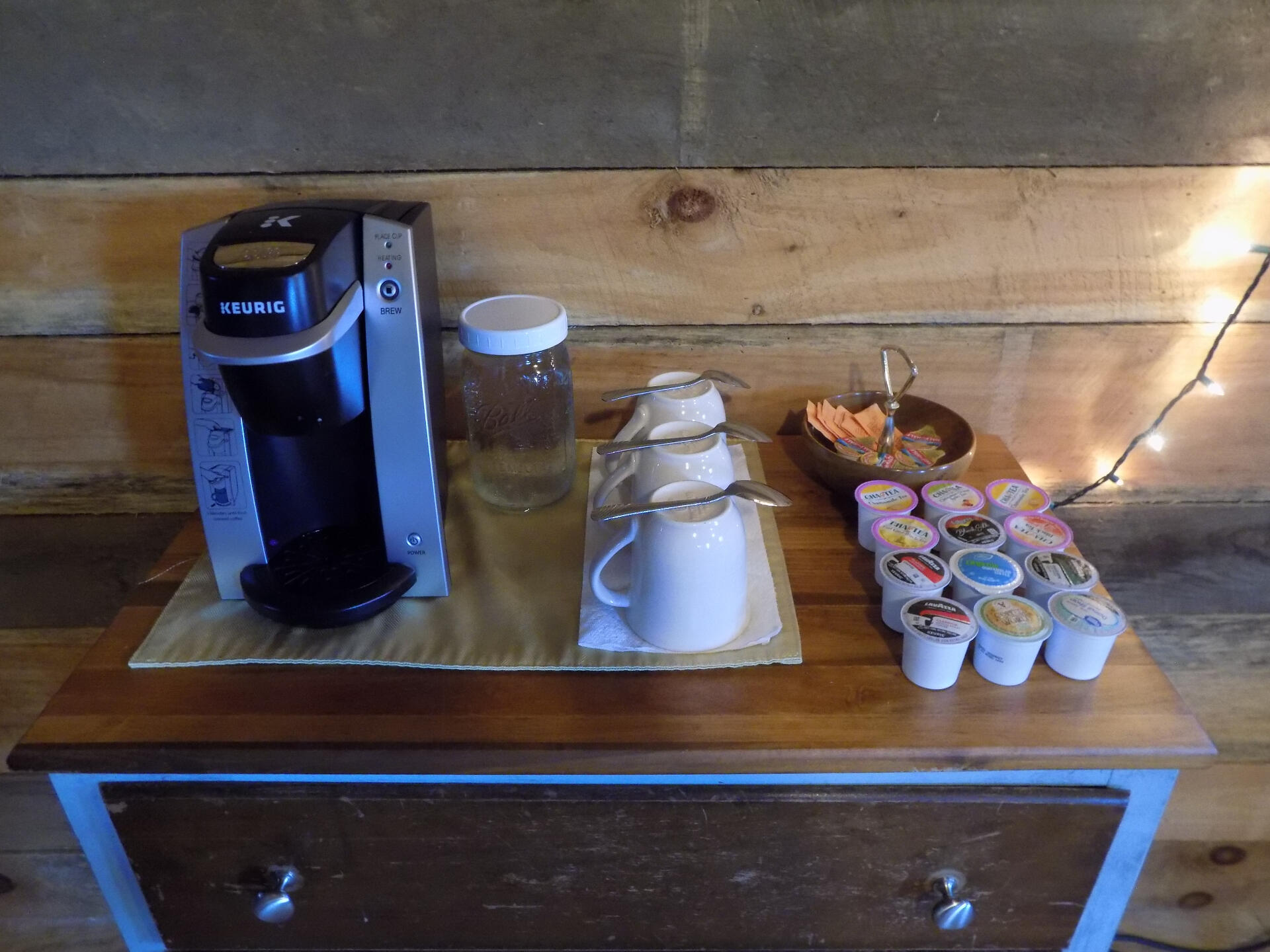 The Bathhouse is in a separate building.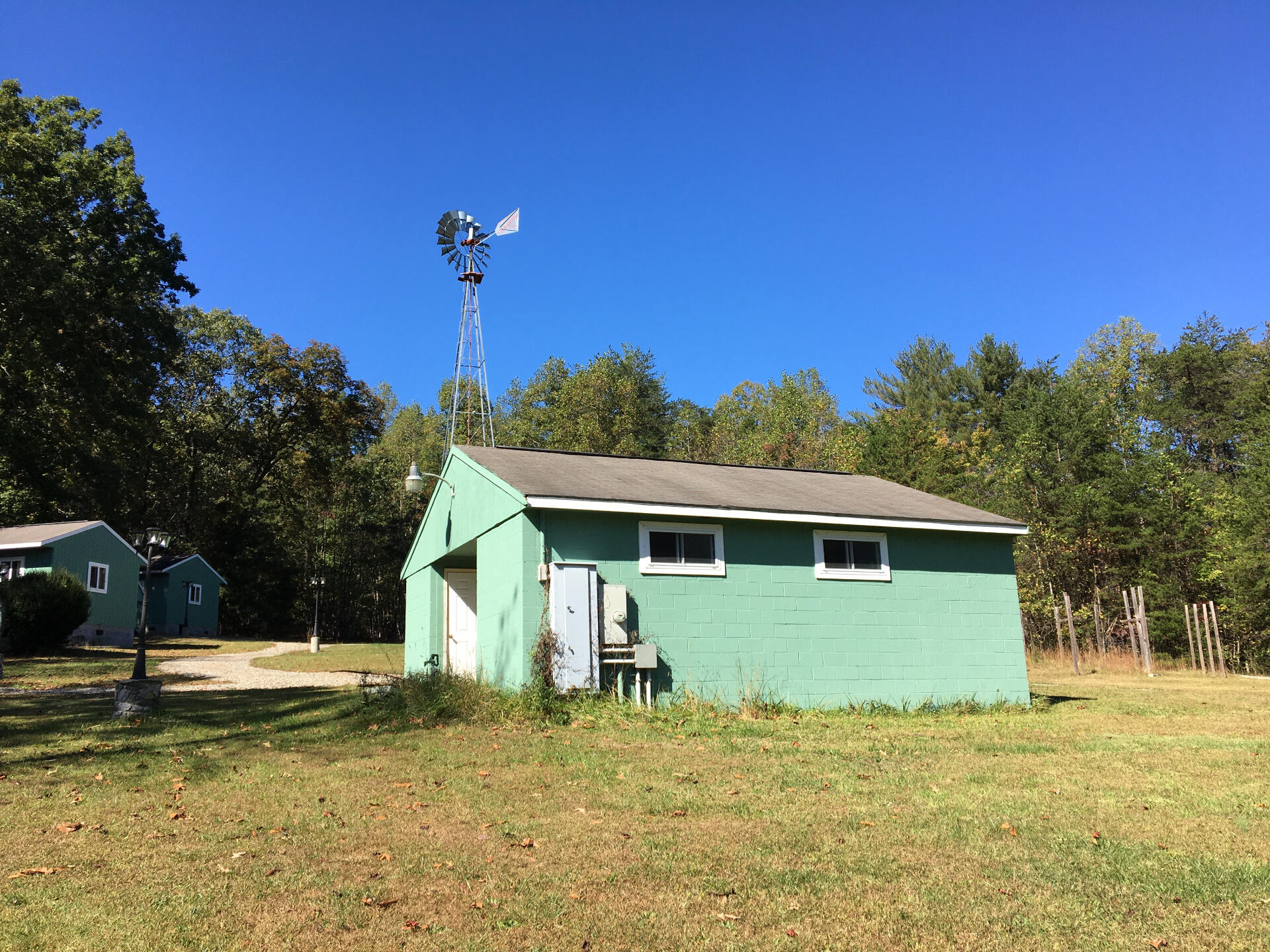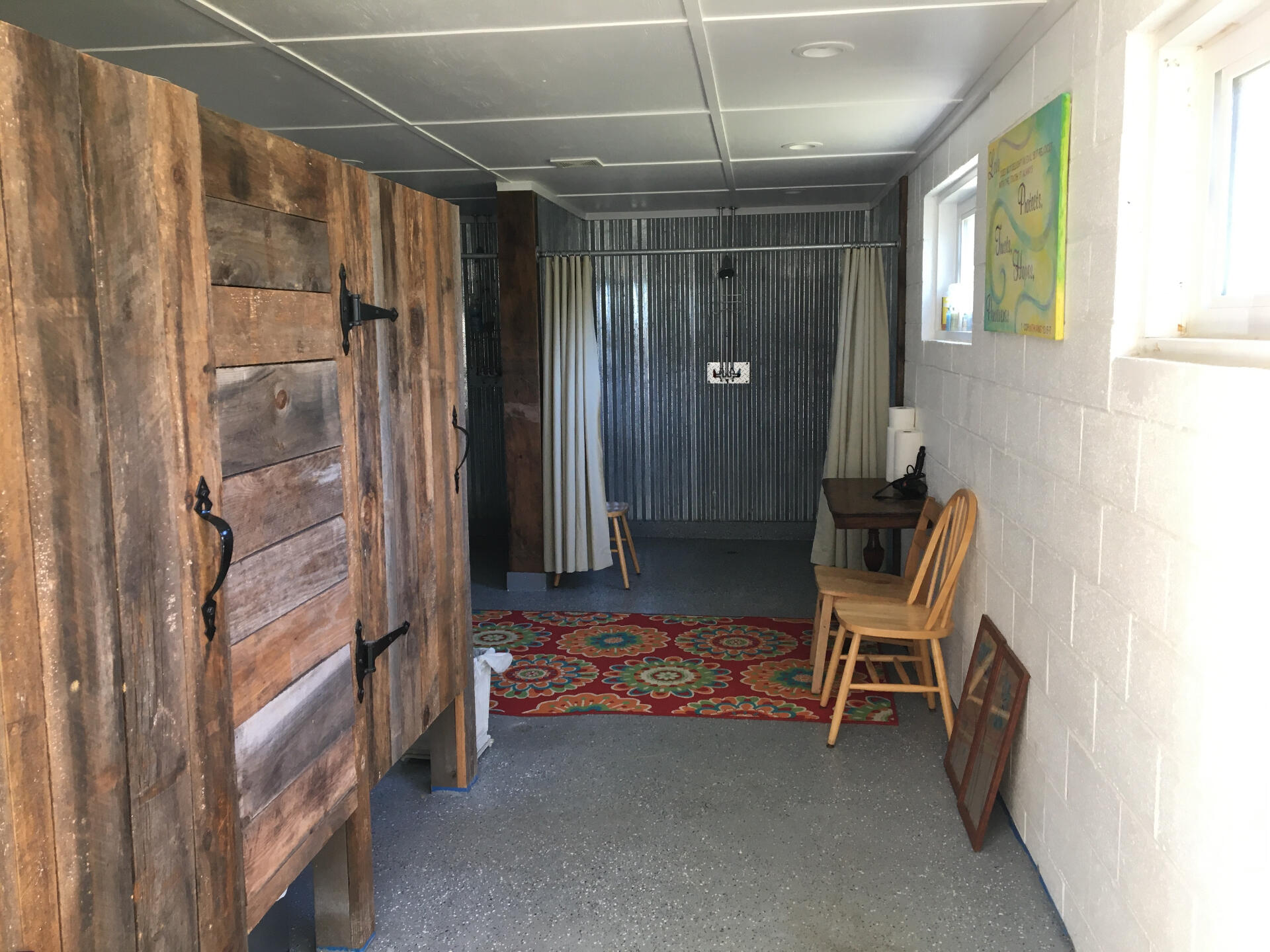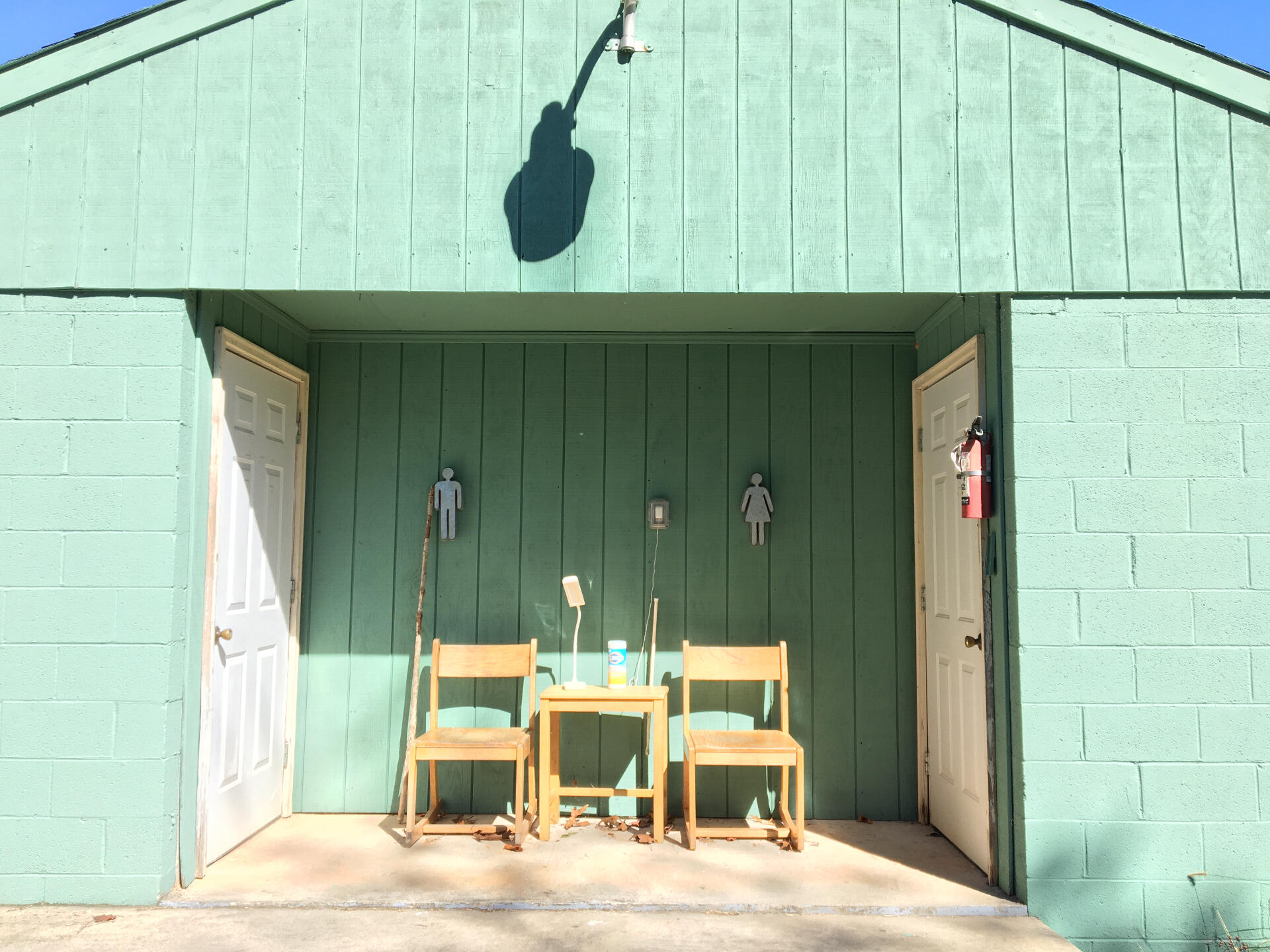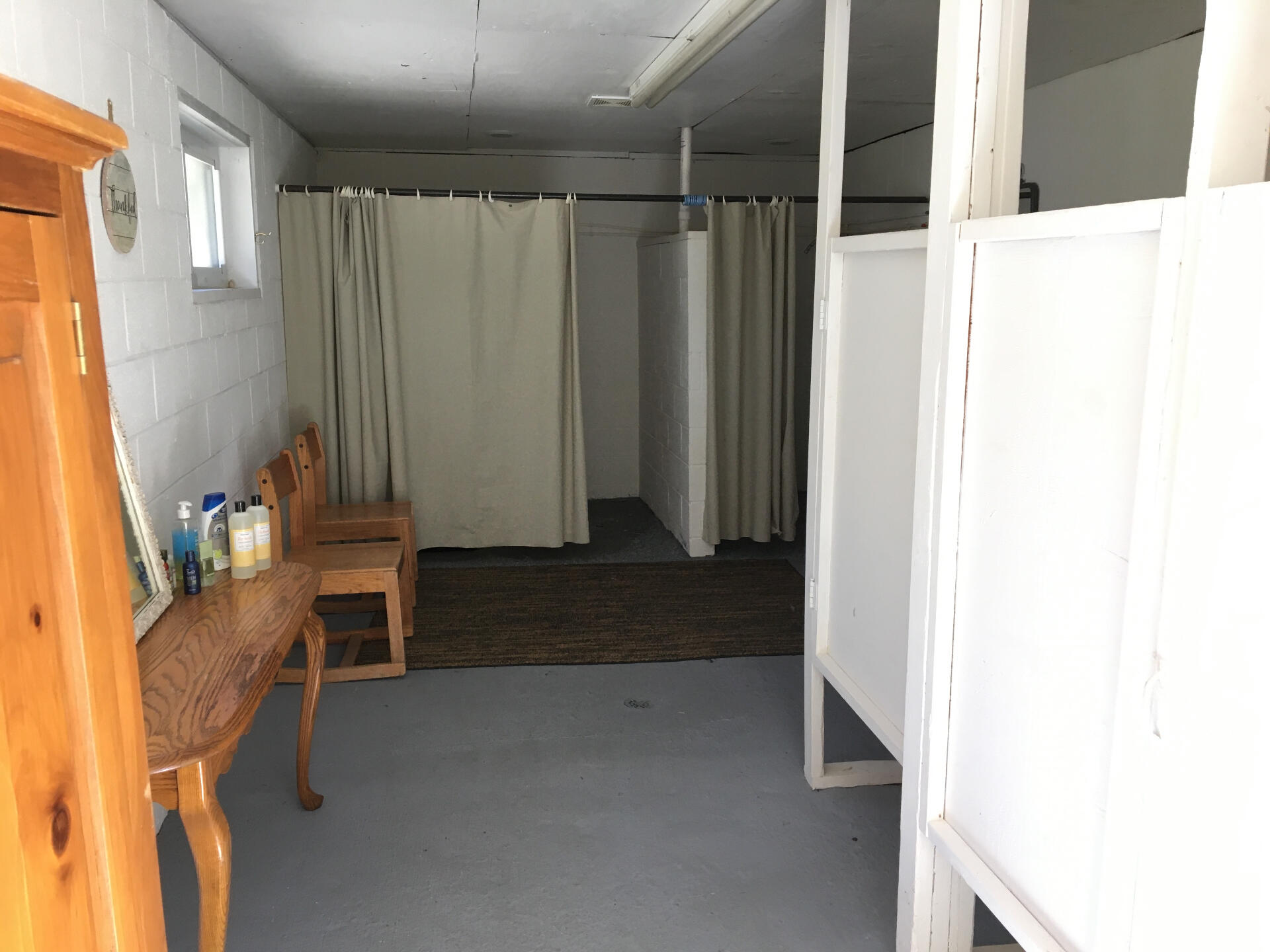 CAPACITY

1 - 4 Guests
1 Full Bed
1 Bunk Bed
1 Single Bed (request)

AMENITIES

WiFi
A/C
Mini-Fridge
Microwave
Keurig
ABOUT

Brilliant natural light streams in through the windows of Prayer Cabin, and you find yourself surrounded by grassy green views of the fields and vineyard grapes. The tranquil meadow-like atmosphere is punctuated by a bold brass bed that stands as the centerpiece of this room, evoking memories of an ancient cathedral organ carrying into the Heaven the prayers and praises of saints from ages past.

Prayer Cabin is a guest favorite! The bunk bed makes it great for families, and it is currently the closest cabin to the Bathhouse. This cabin is also equipped with business-class WiFi, making it a great remote work space.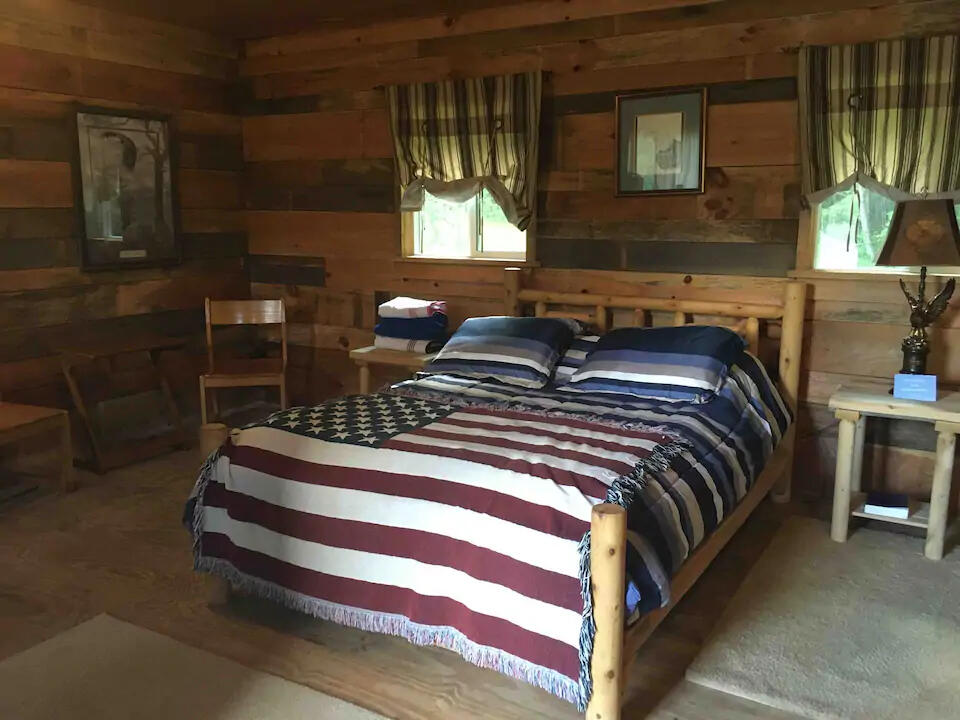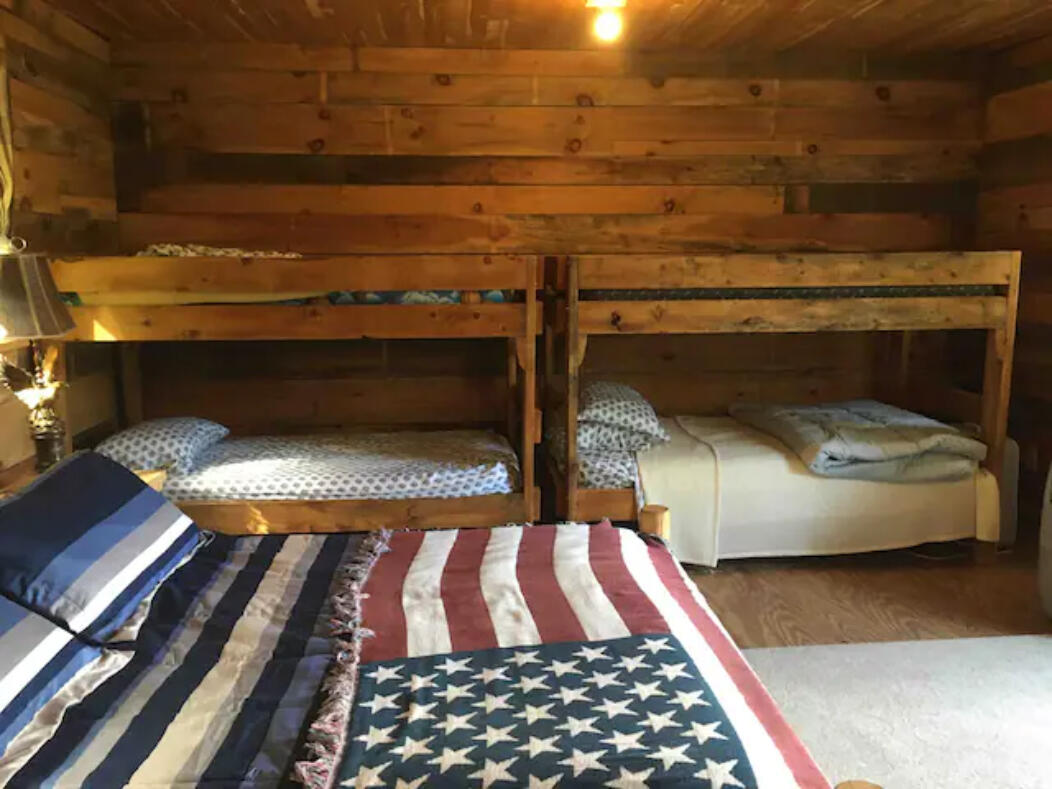 The Bathhouse is in a separate building.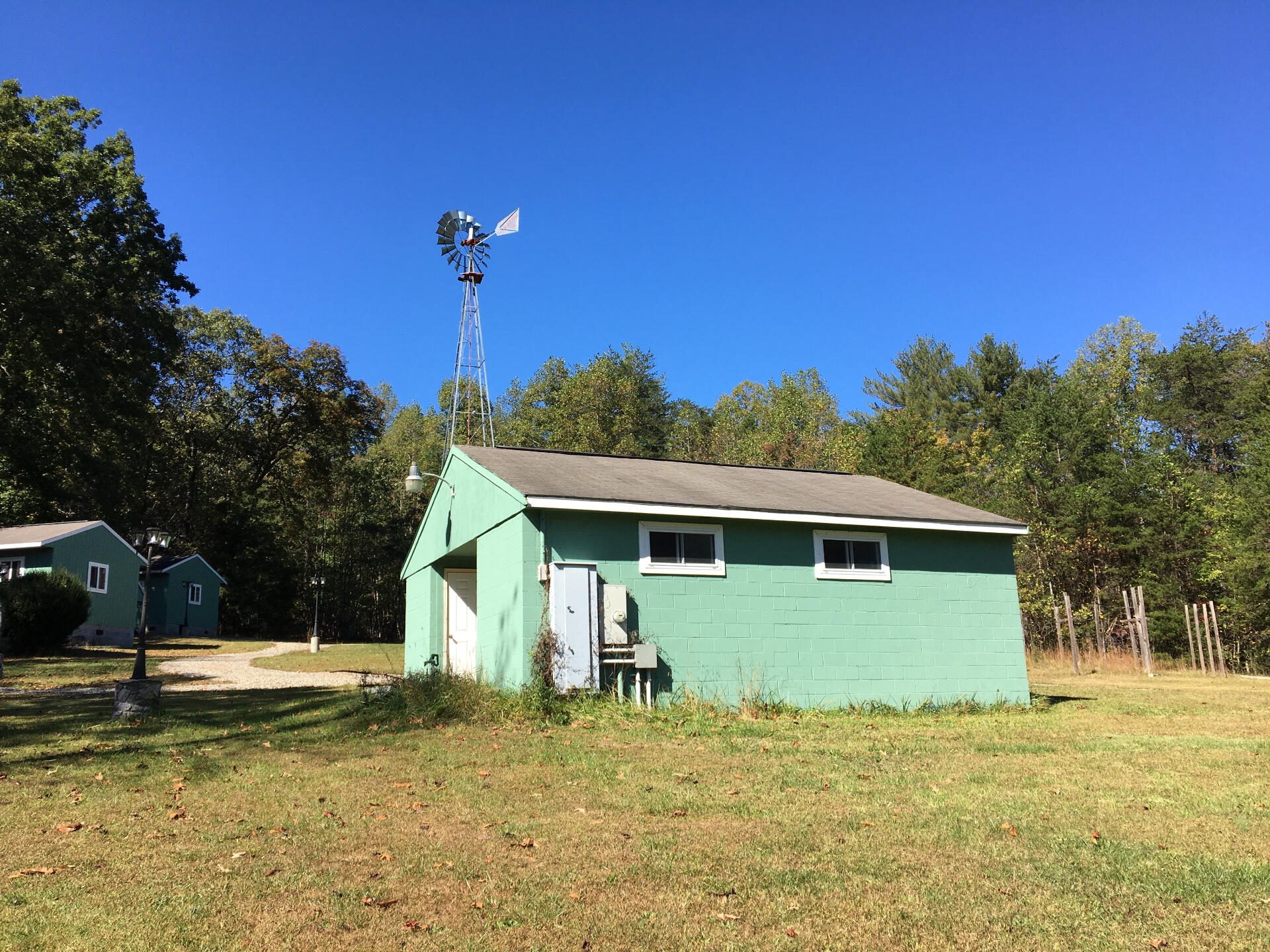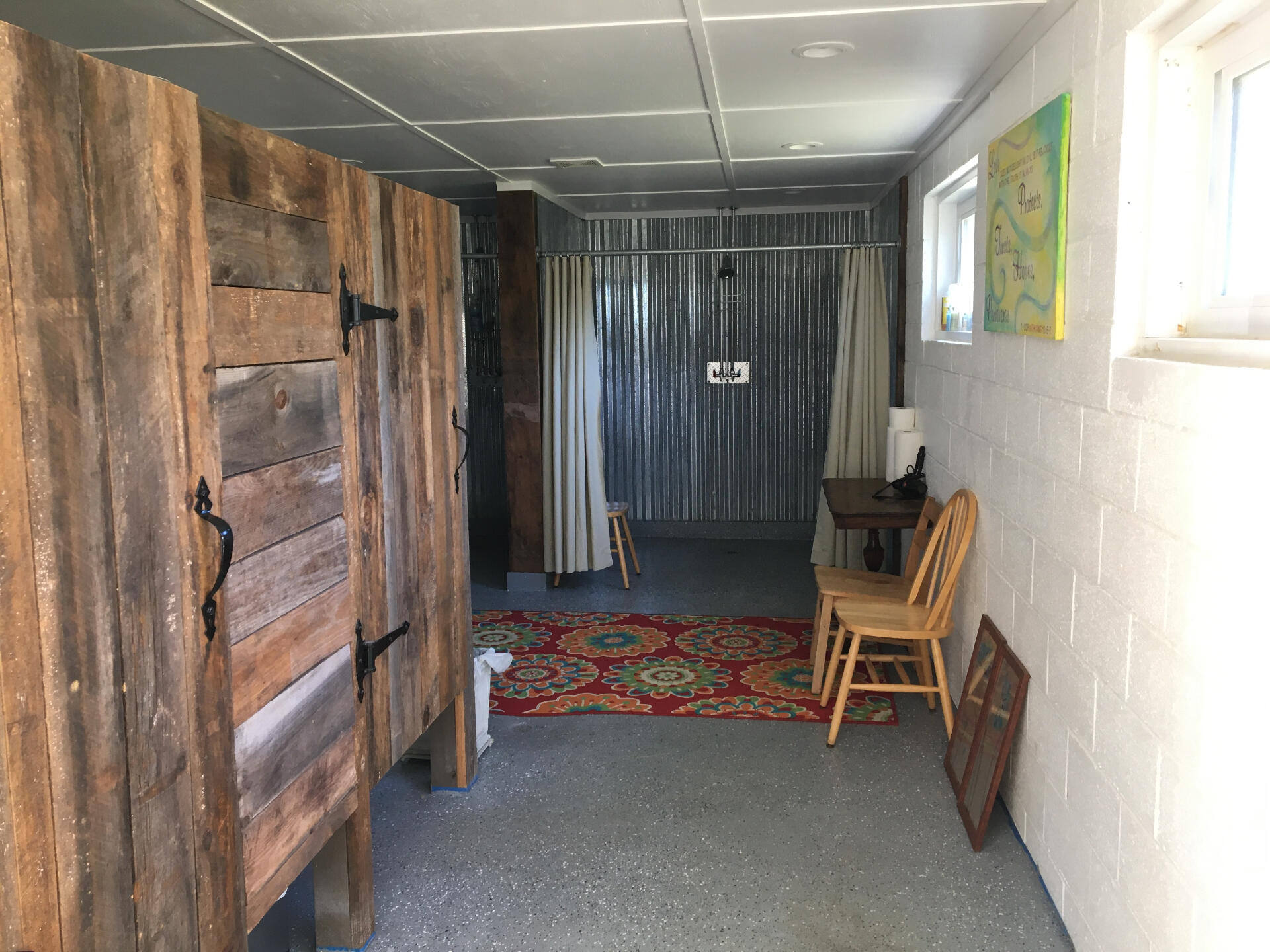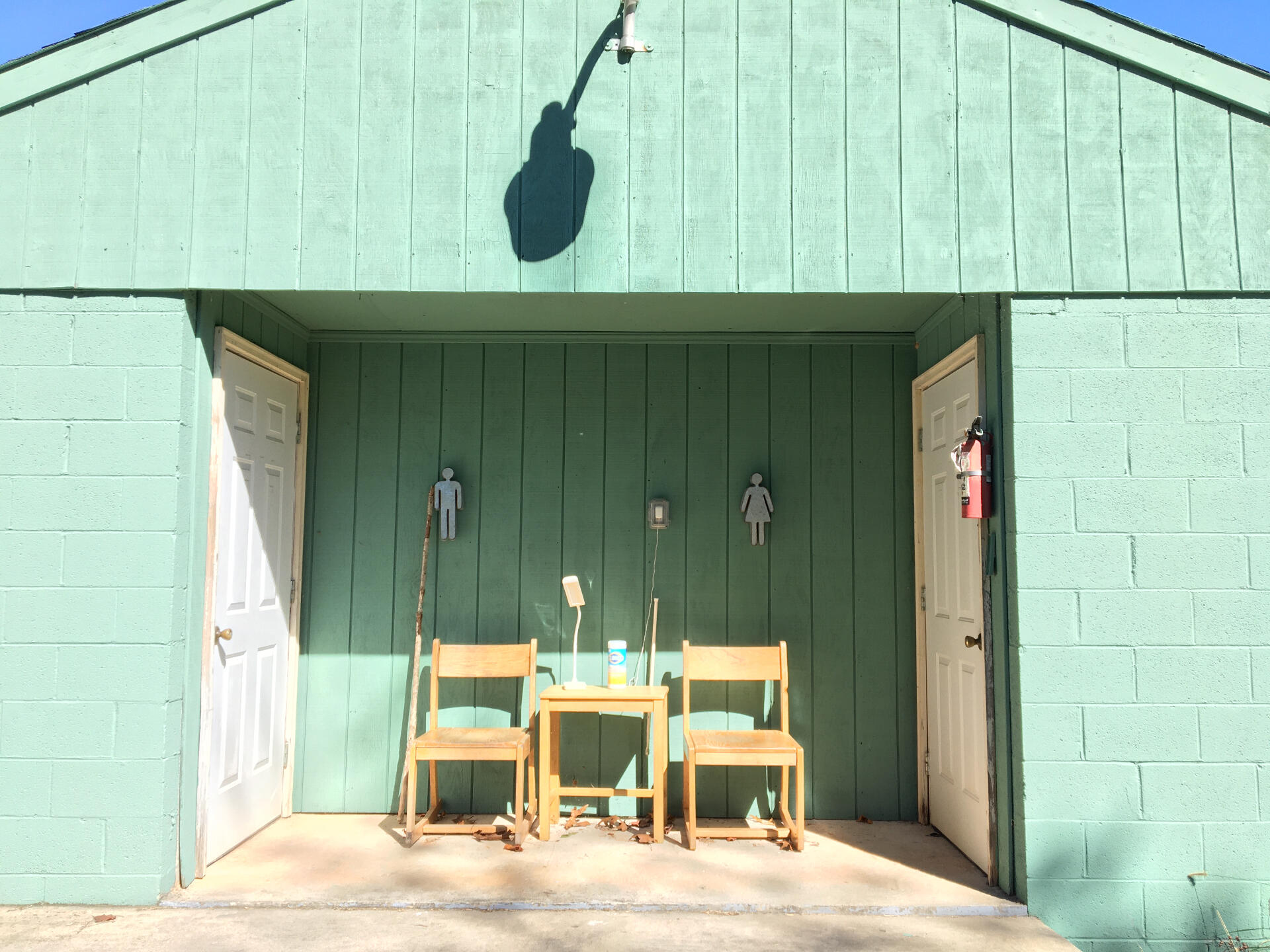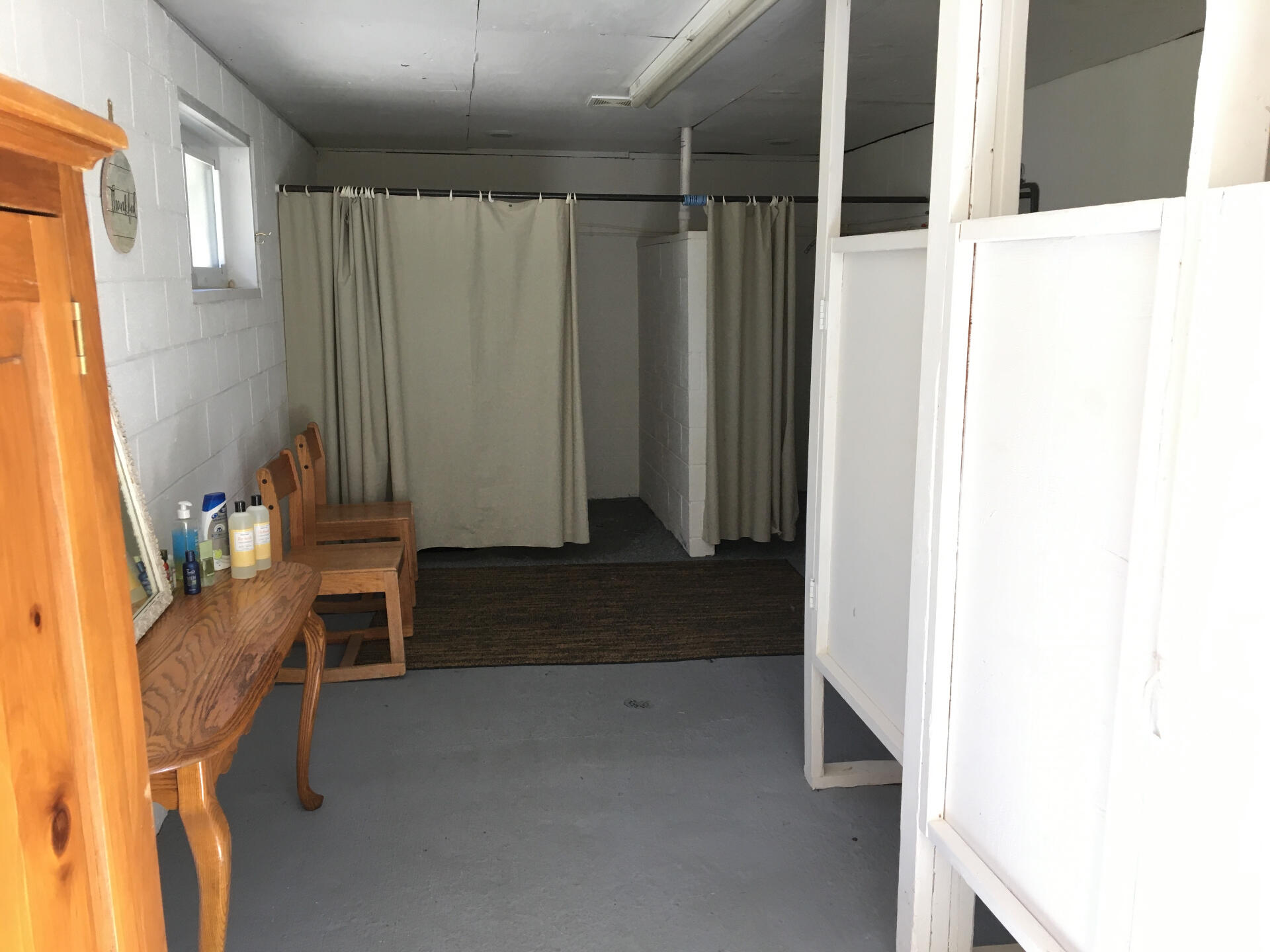 CAPACITY

1 - 6 Guests
1 Queen Bed
2 Bunk Beds

AMENITIES

WiFi
A/C
Mini-Fridge
Microwave
Keurig
ABOUT

When you step into Eagle Cabin, you become like one of the birds that soar up and away to breathe the ether beyond the clouds. Feel the swell of freedom and courage in your heart as you nestle into the eagle's nest and make your home in their mountainous heights far above the hustle and bustle of the earth.

Welcome to the Eagle Cabin! This is a lovely all-wood interior one room cabin. The front door faces the vineyard. Very cozy and comfortable. The two bunk beds makes this cabin the best option for big families!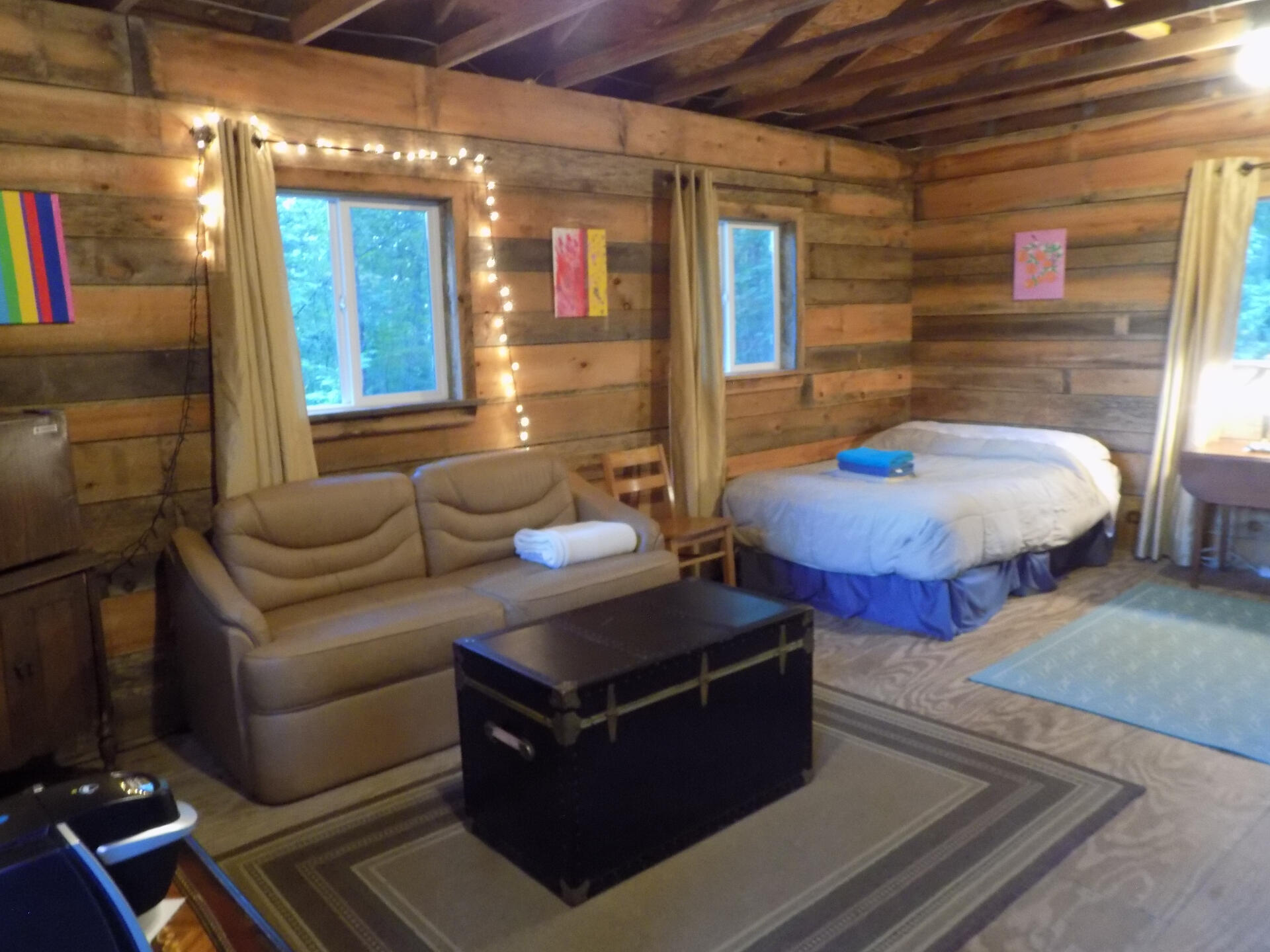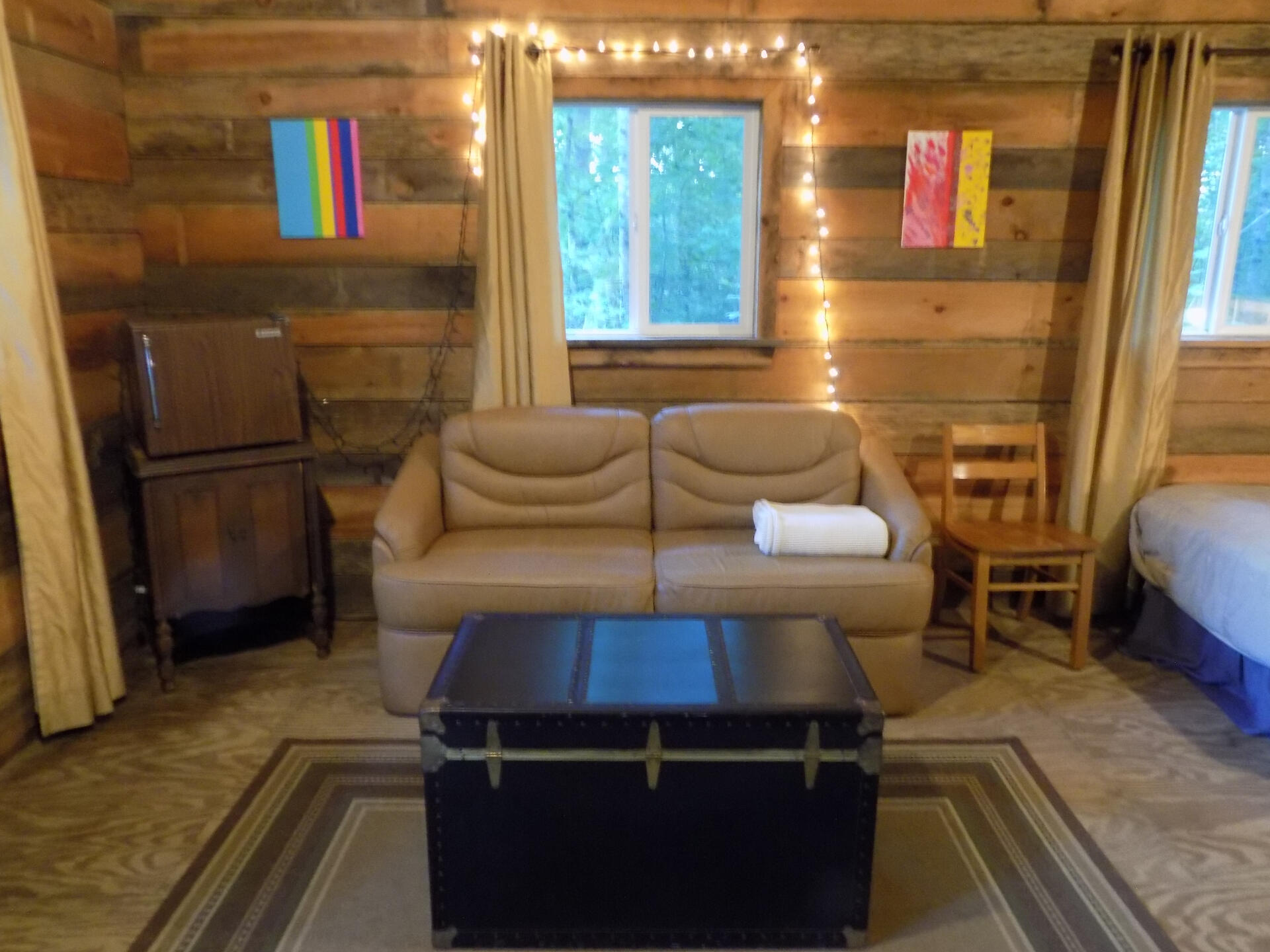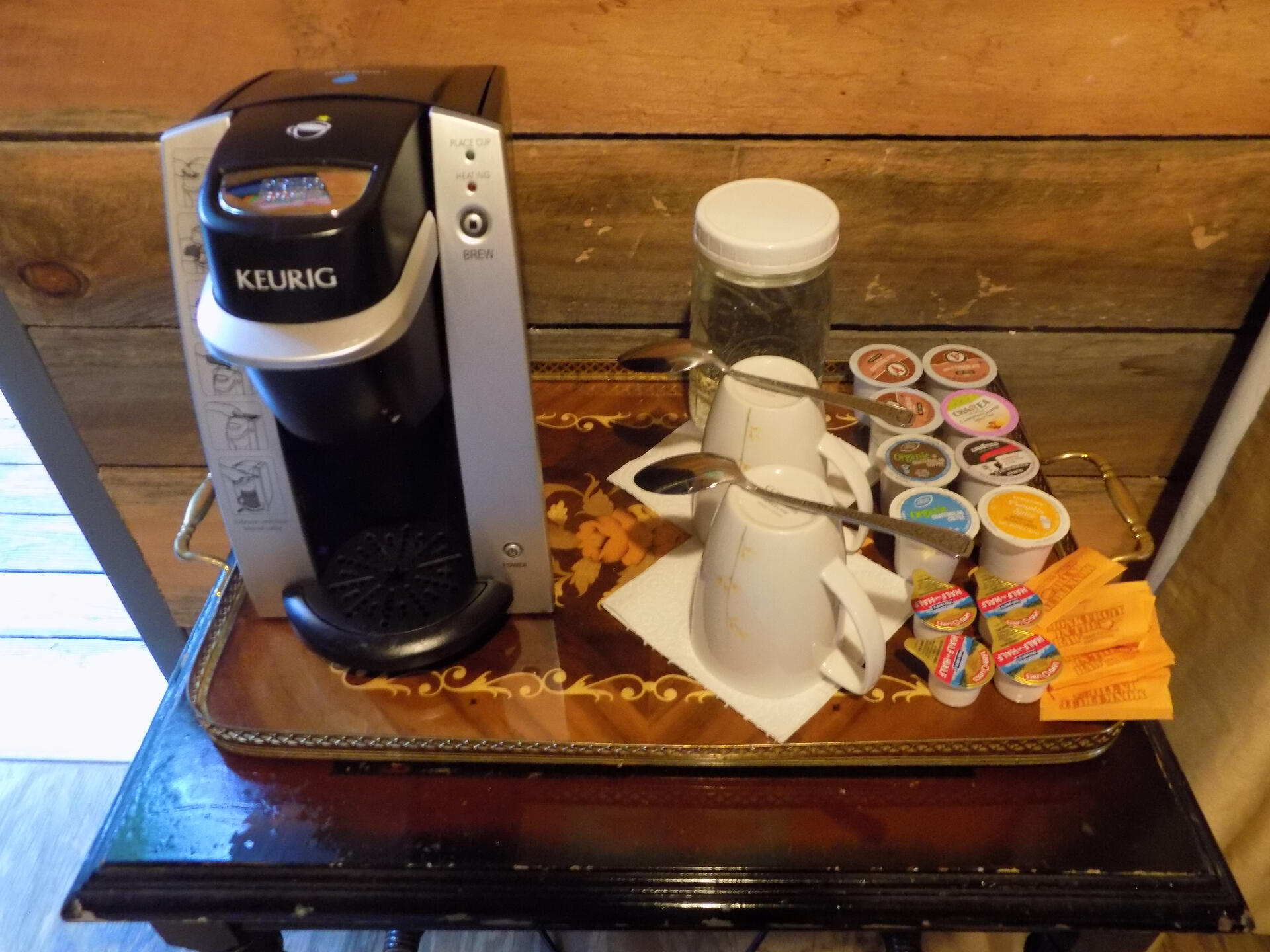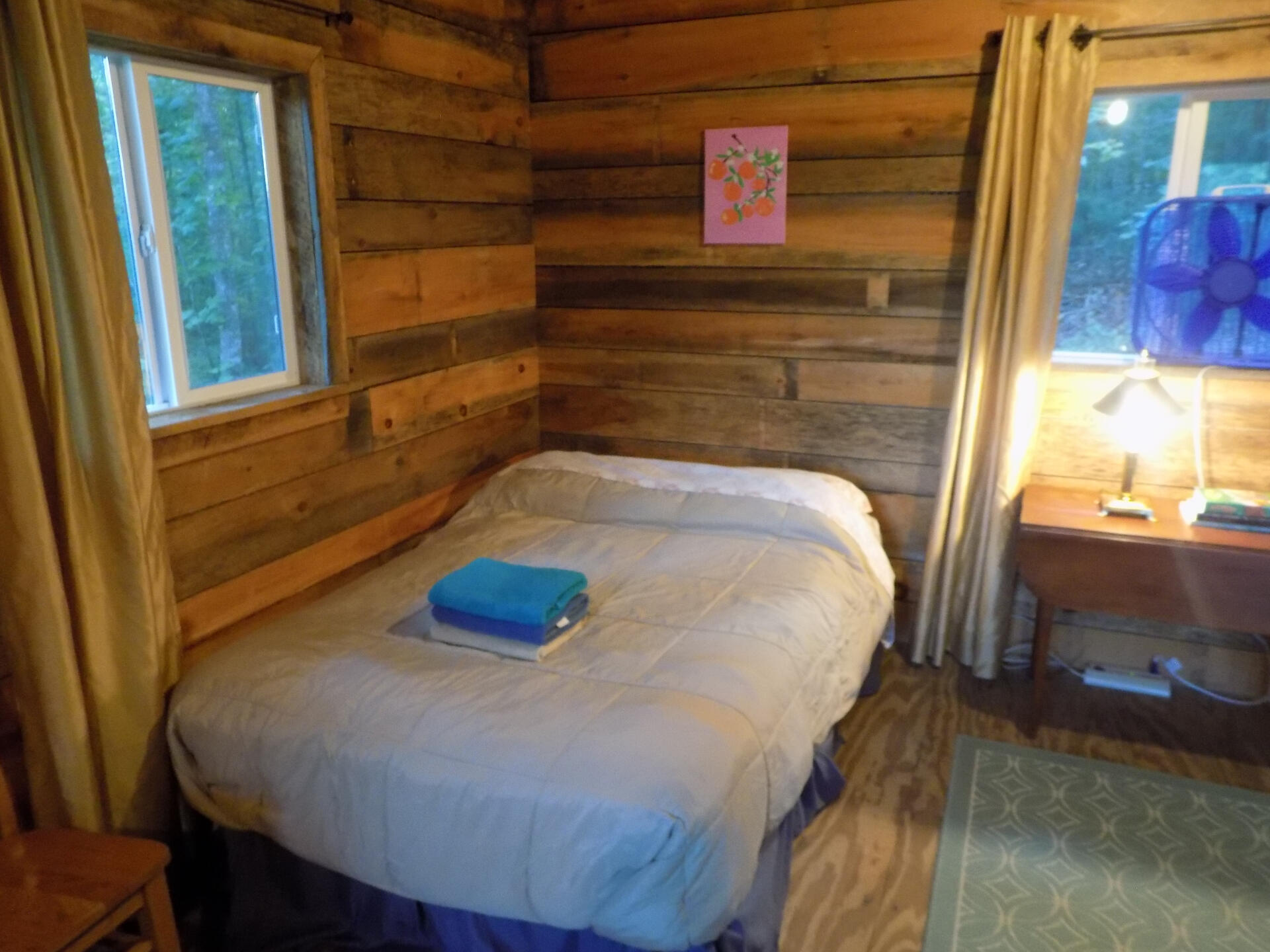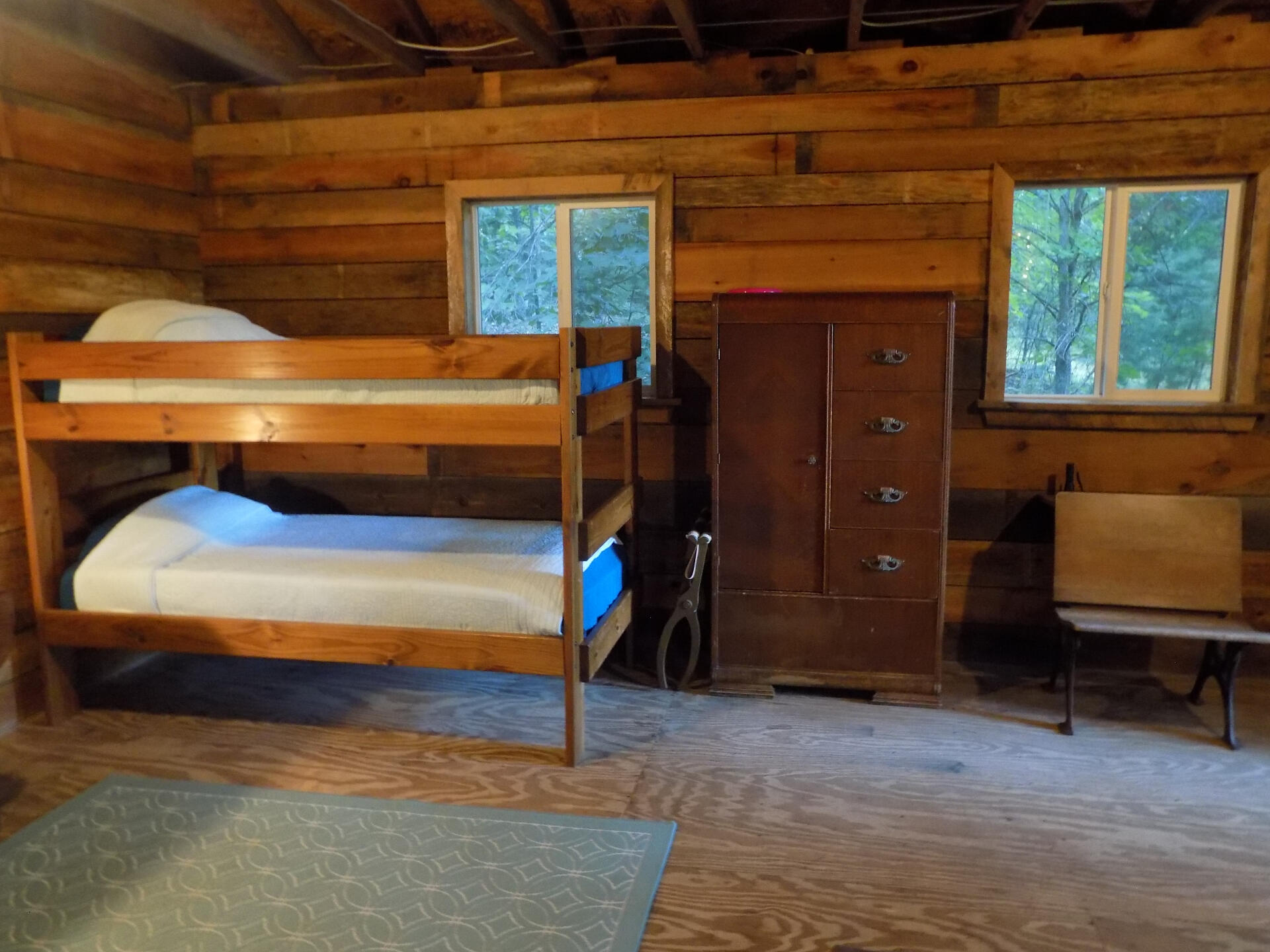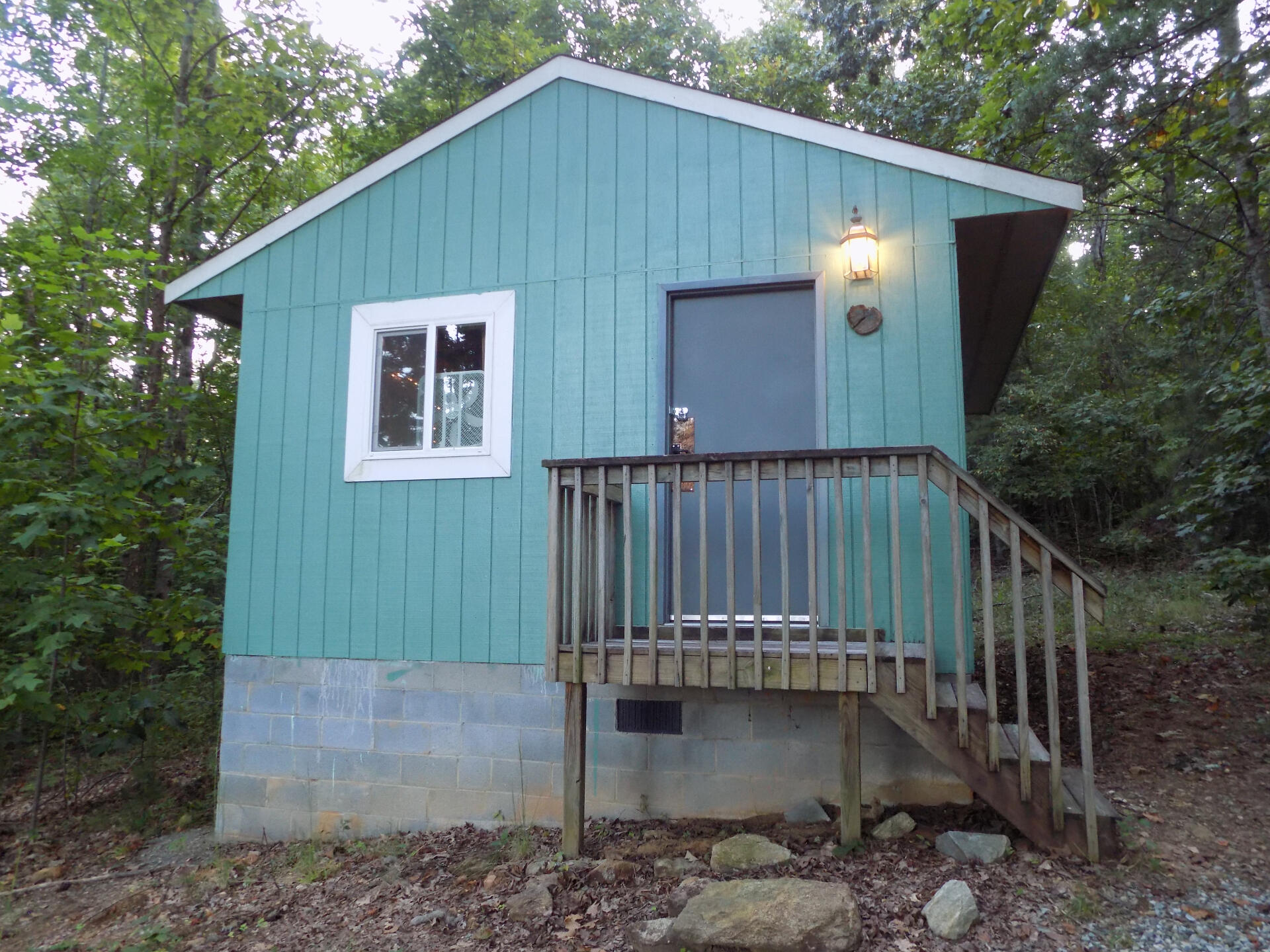 The Bathhouse is in a separate building.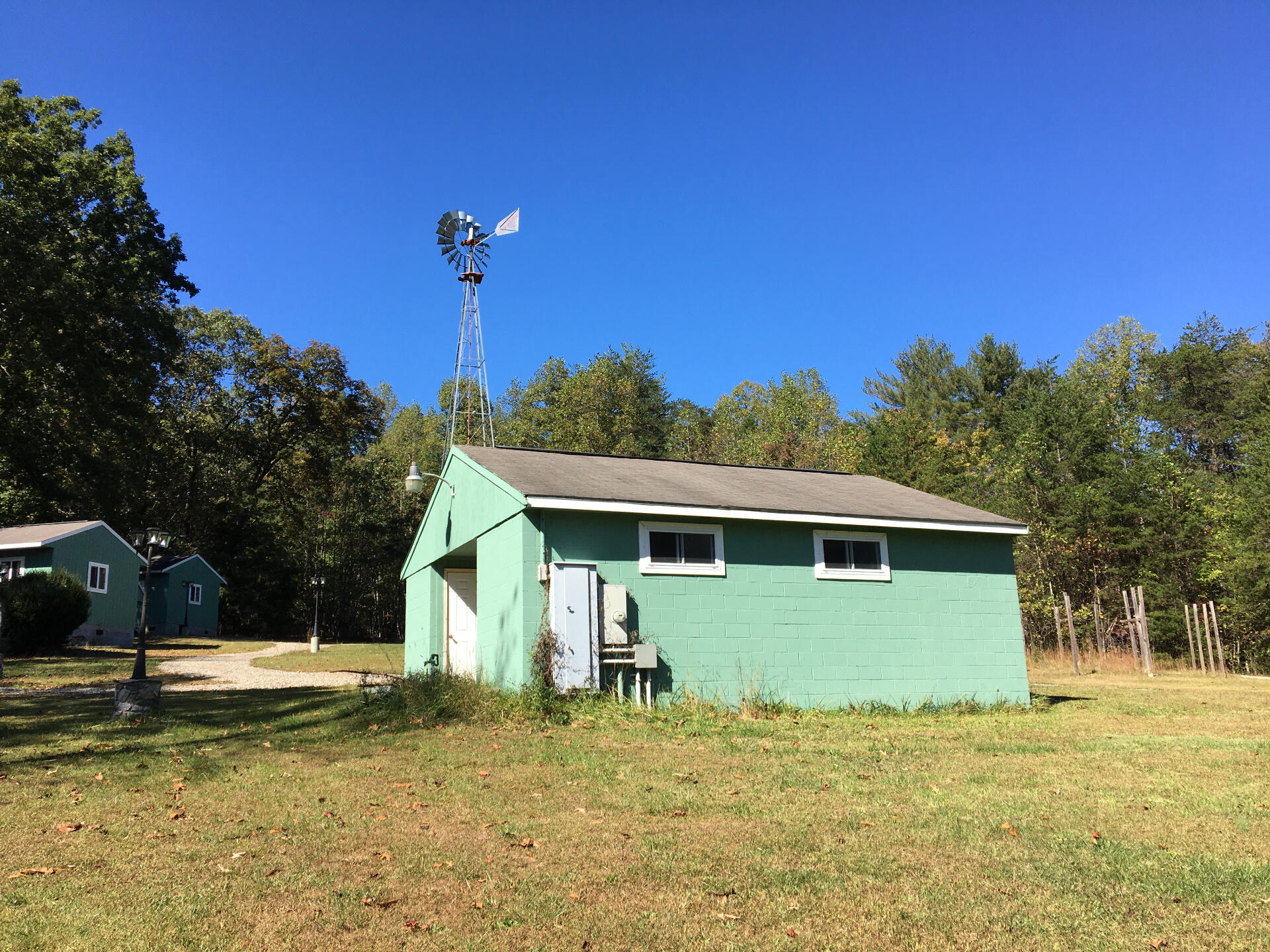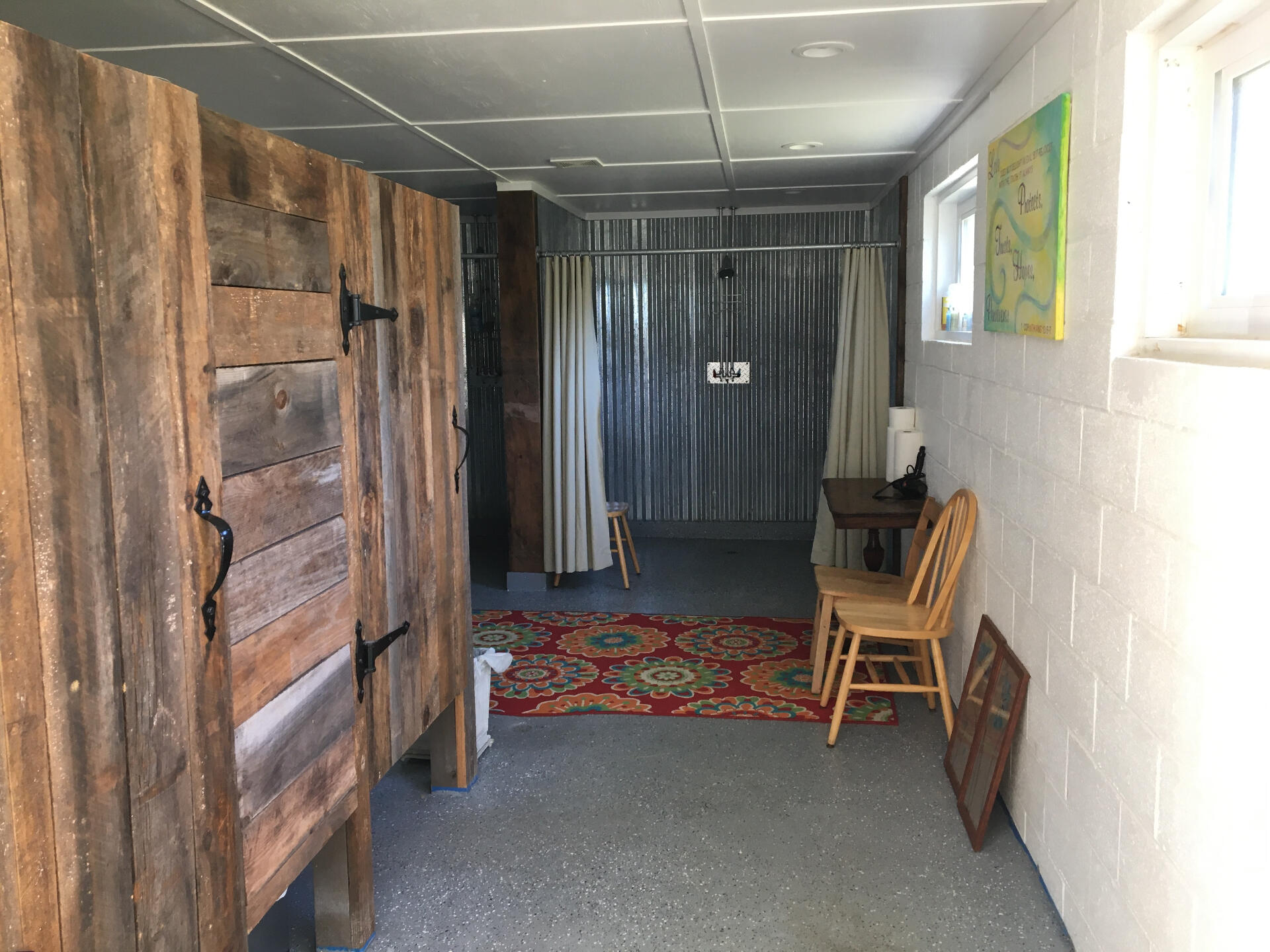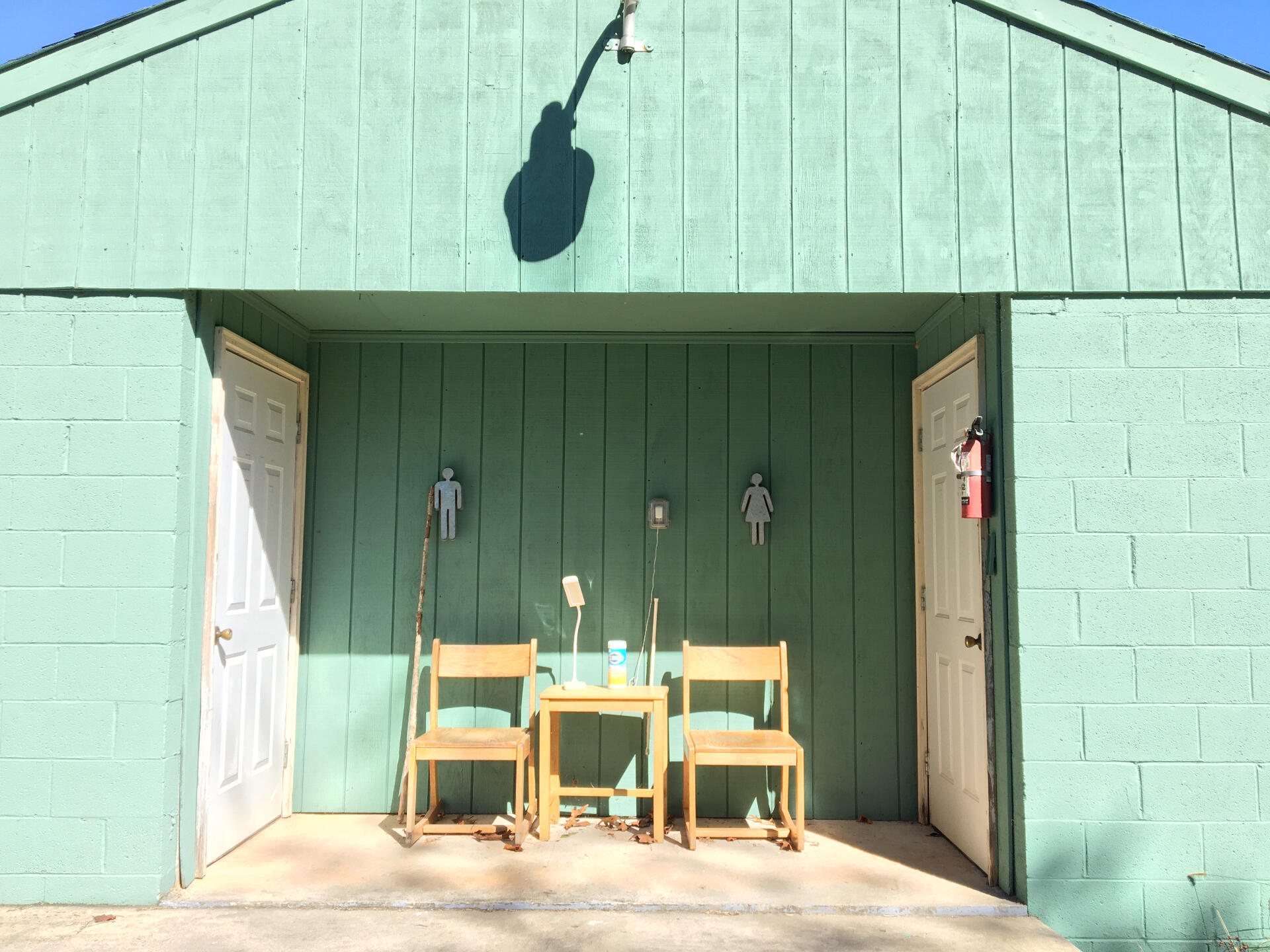 CAPACITY

1 - 4 Guests
1 Full Bed
1 Bunk Bed

AMENITIES

WiFi
Fans (No A/C)
Mini-Fridge
Microwave
Keurig
ABOUT

Perched near the upper heights of our land and tucked into a quiet corner of trees is Shalom Cabin. This forest sanctuary is furnished with vintage pieces that take you back to simpler times and older beauty. Hear the raindrops tapping gently on your roof and listen to the wind breezing through the pines, as you dwell among the birds that sing their sweet songs to welcome you to your home away from home.

Welcome to your own little mini cabin! Shalom is near top of the property. It's comfortable with all-wood walls and open ceiling. The bunk bed makes this cabin a great family option as well.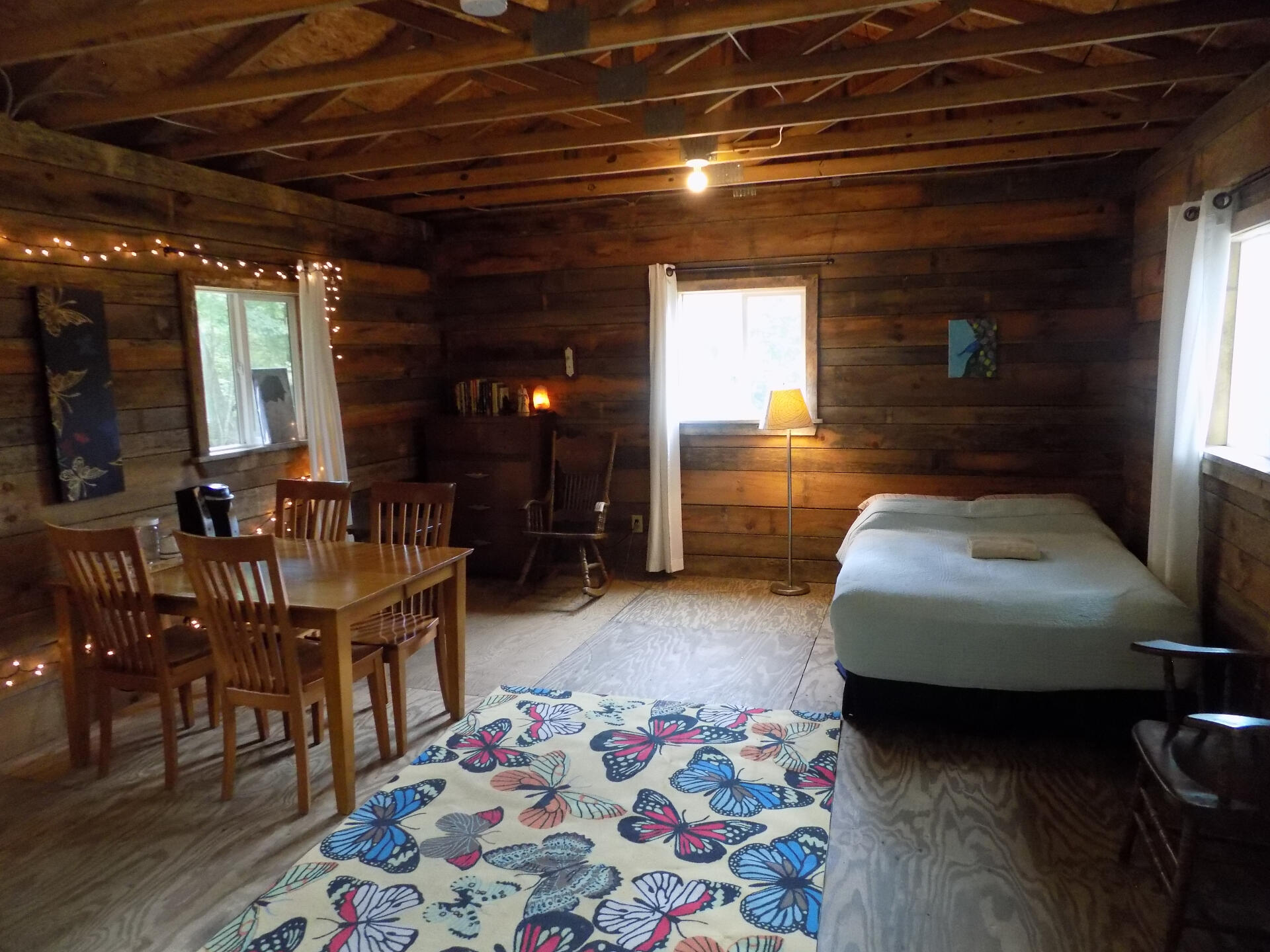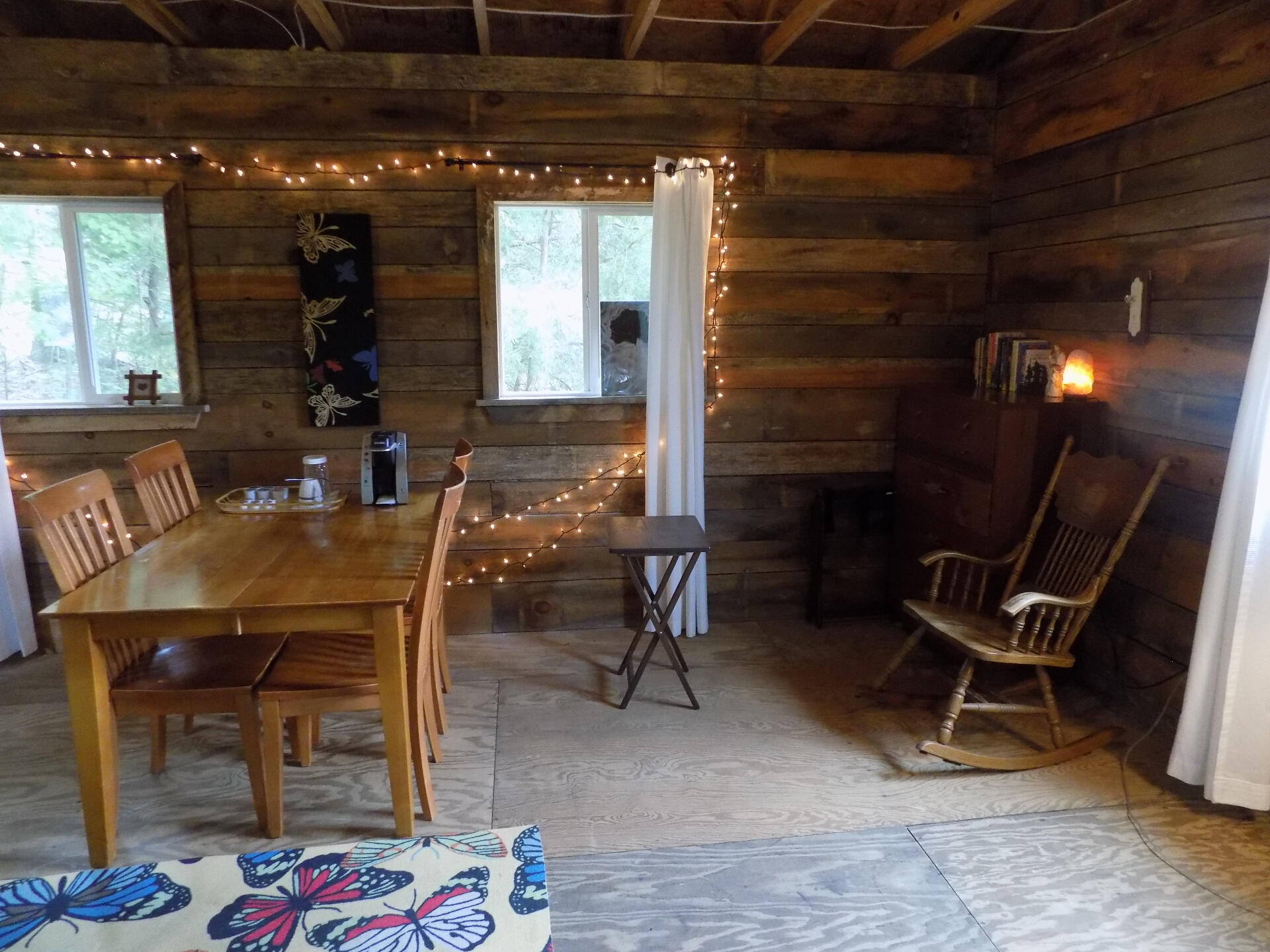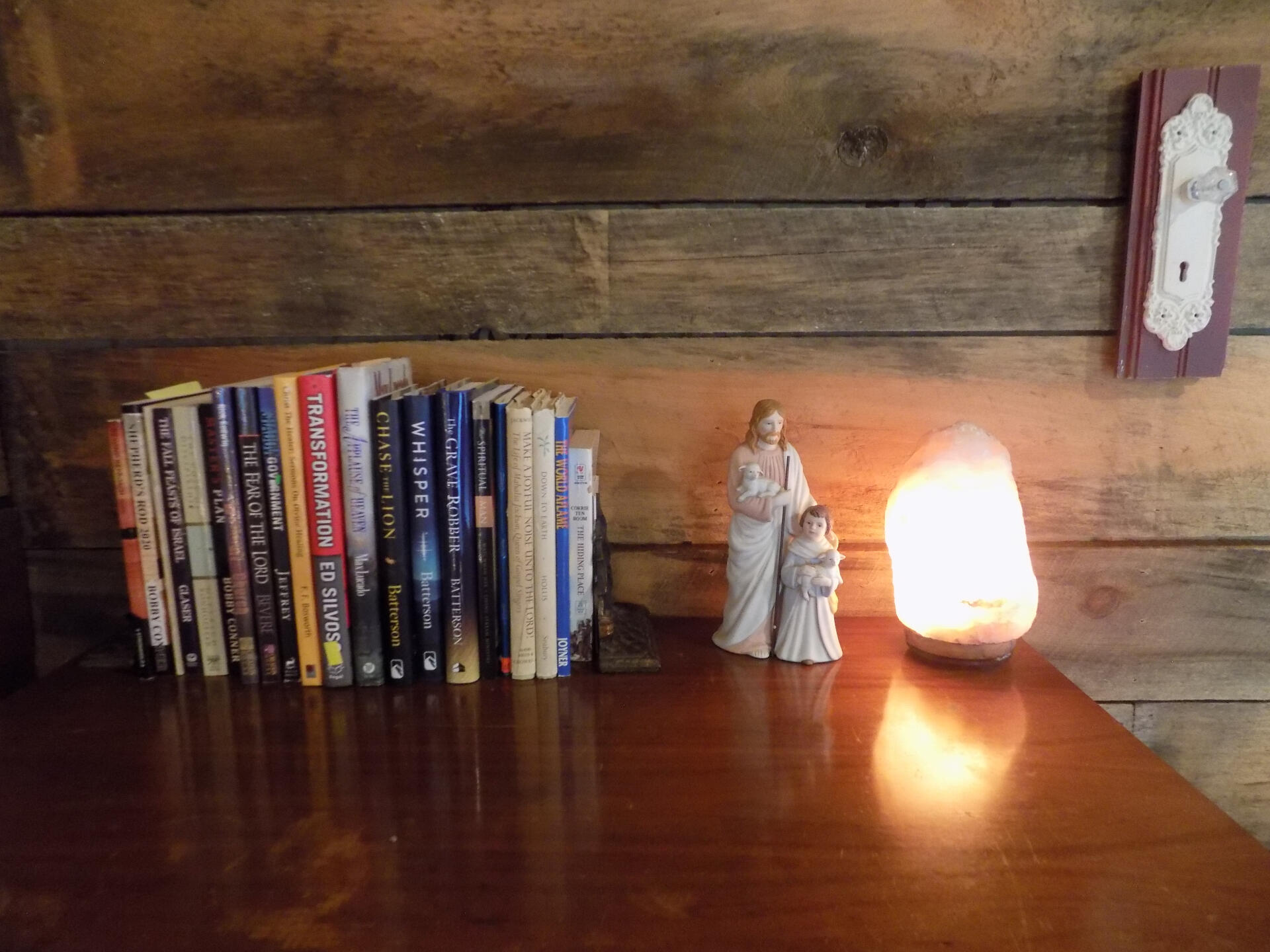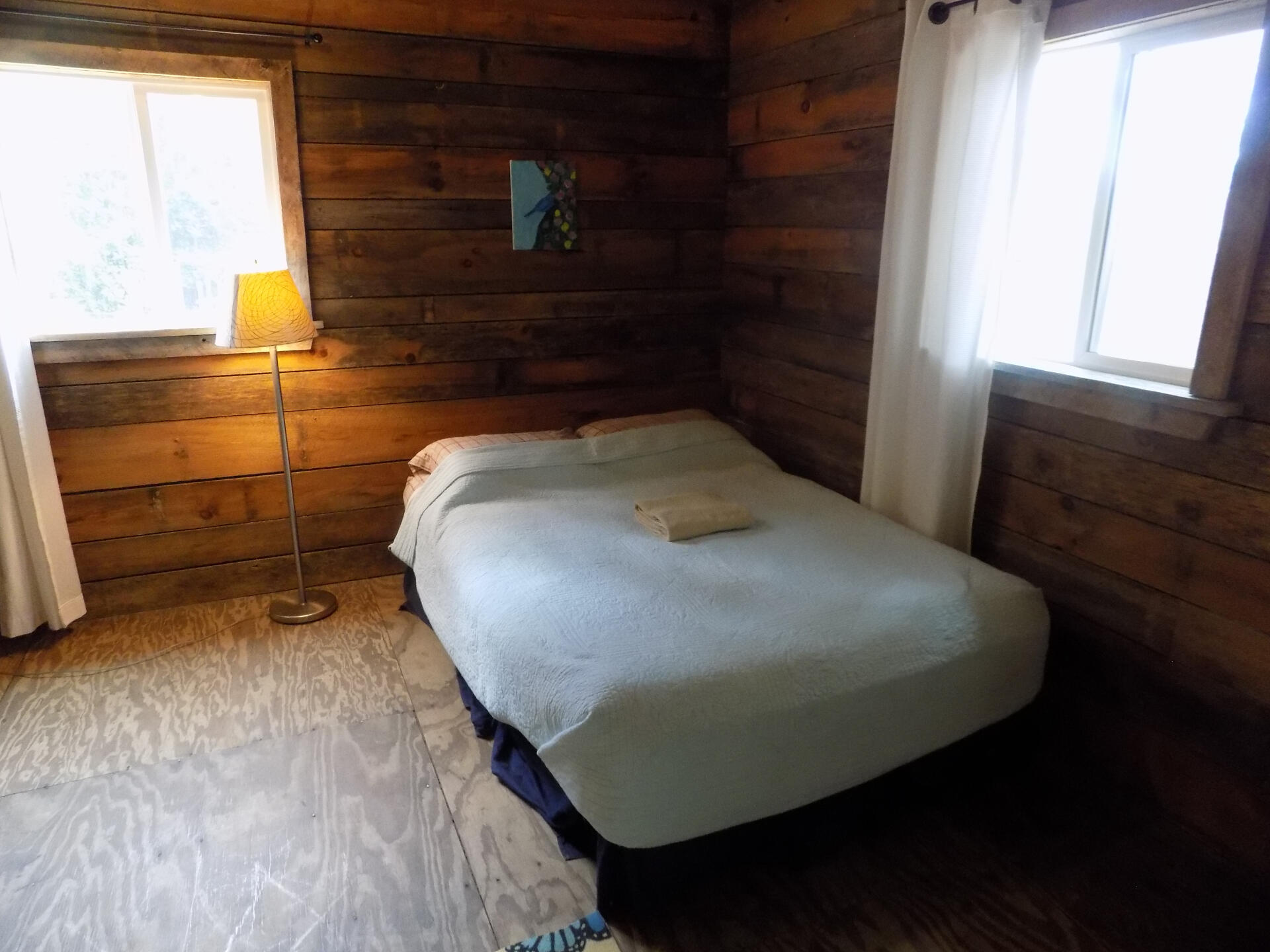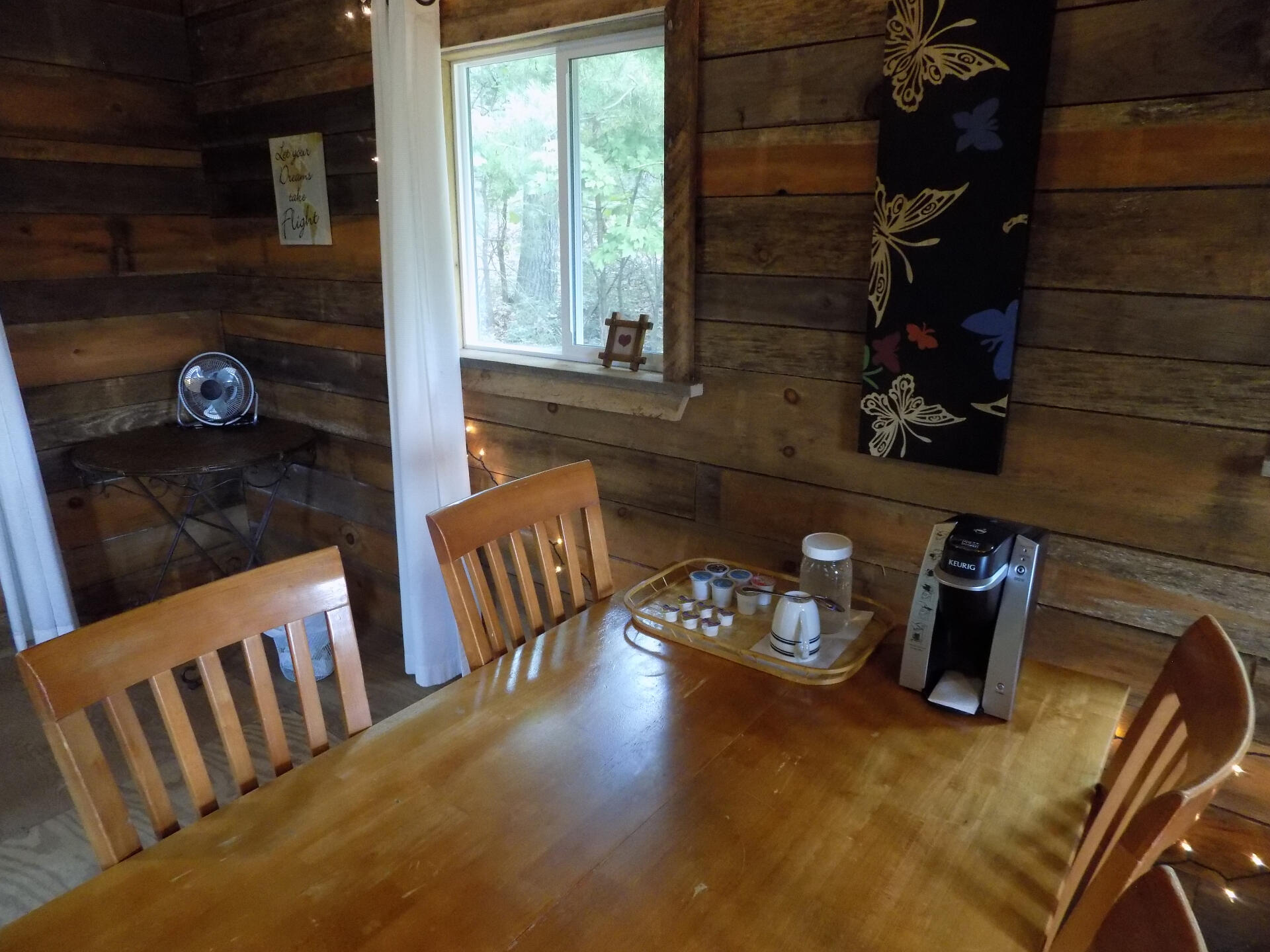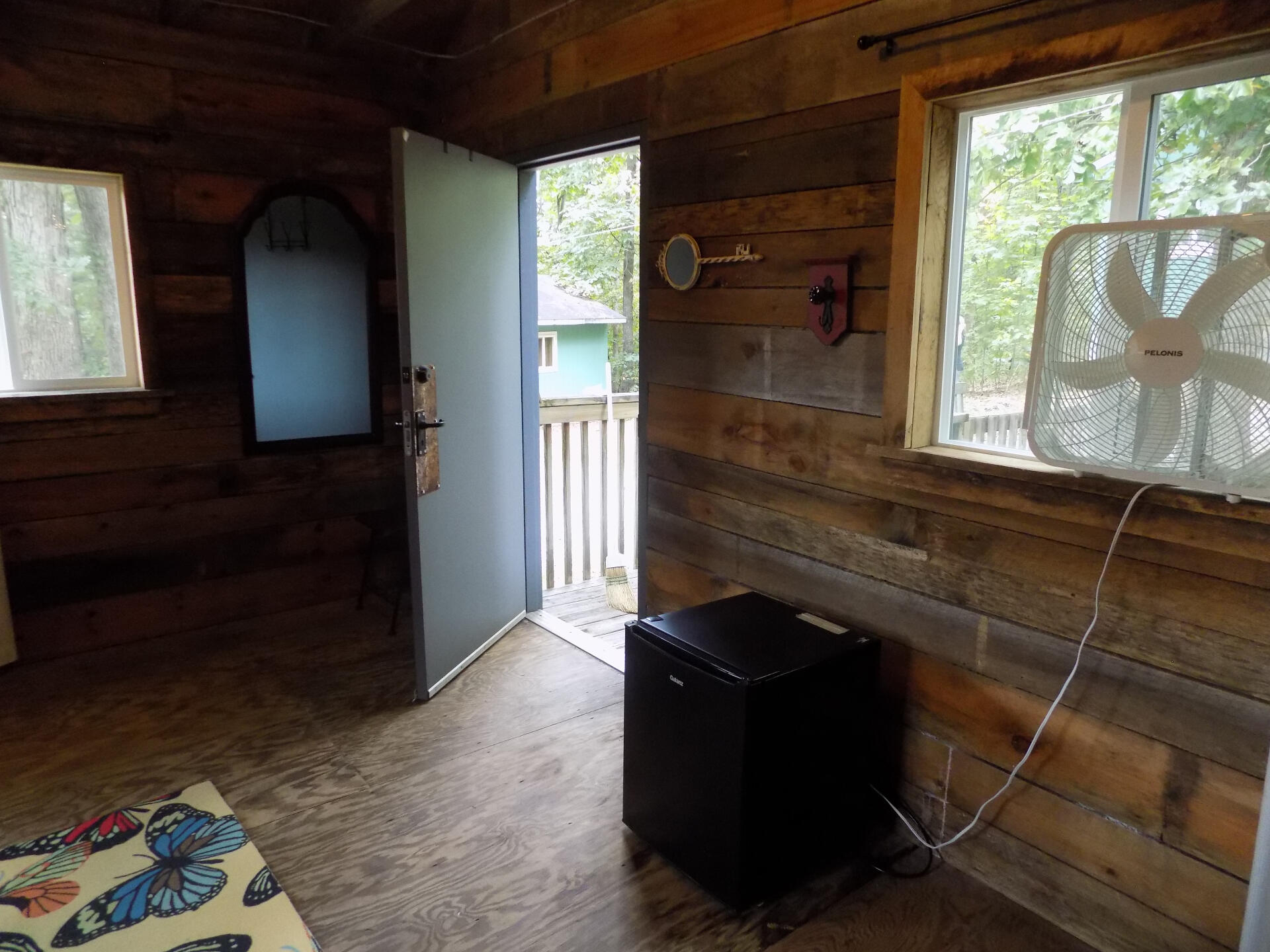 The Bathhouse is in a separate building.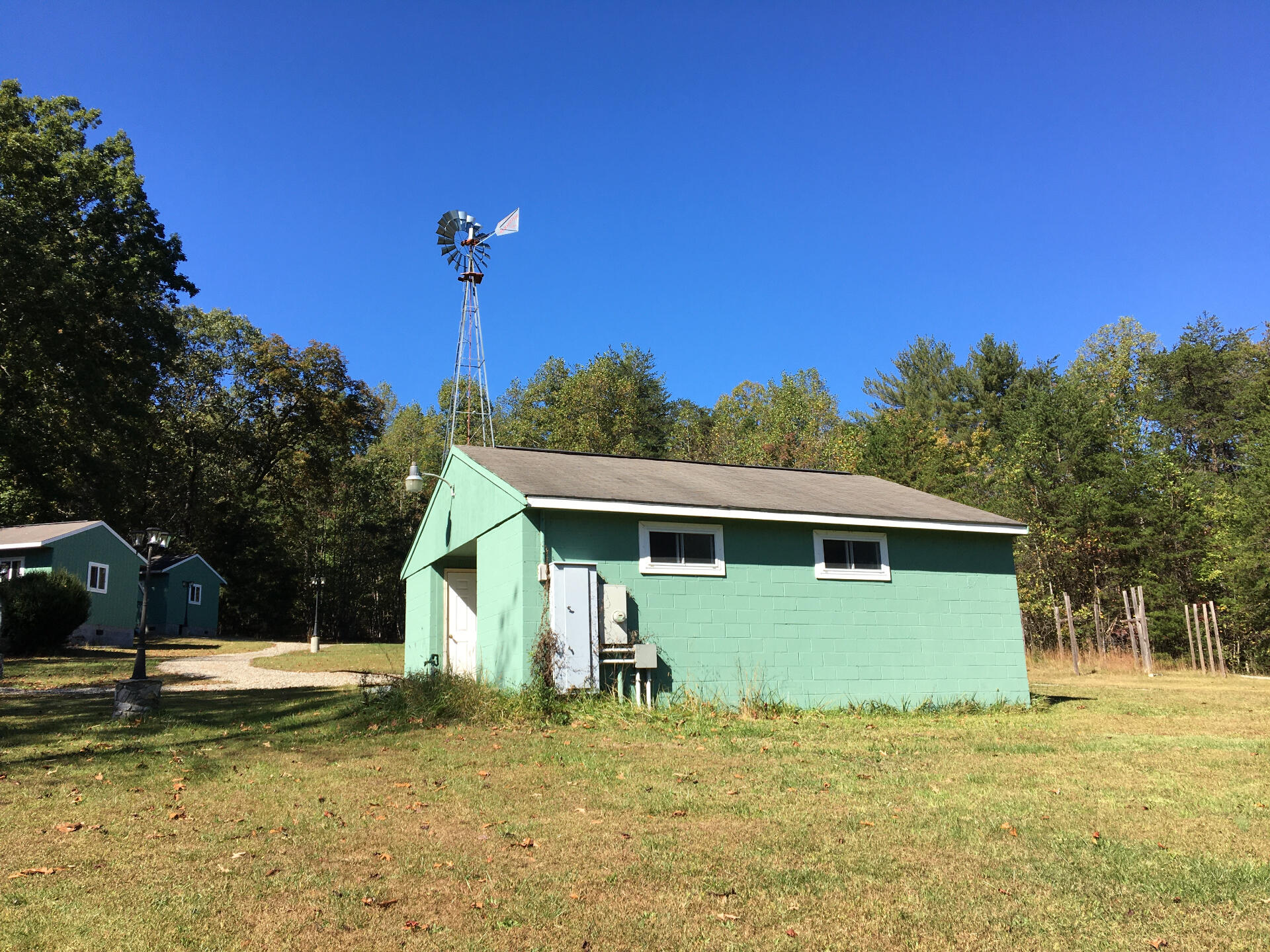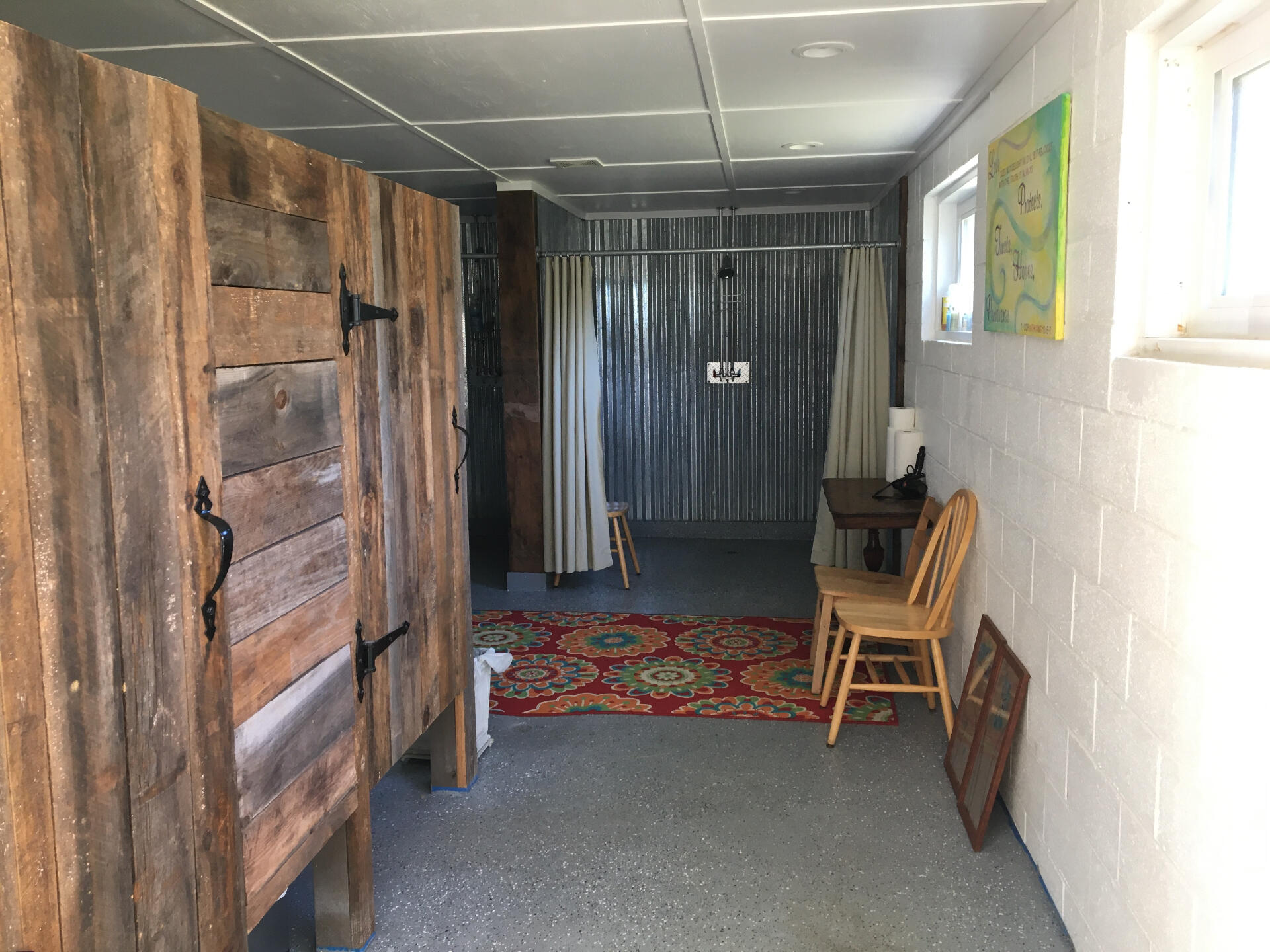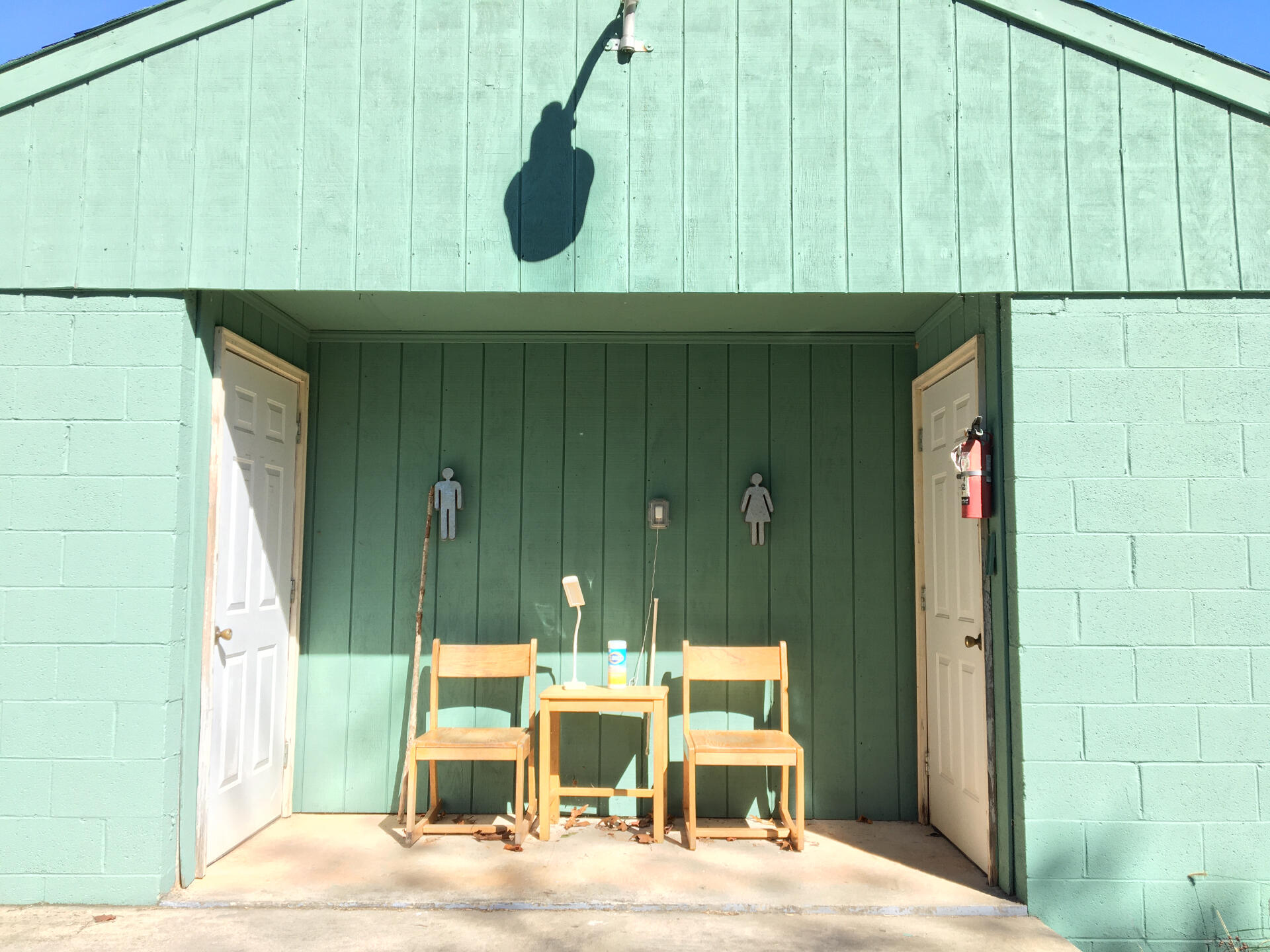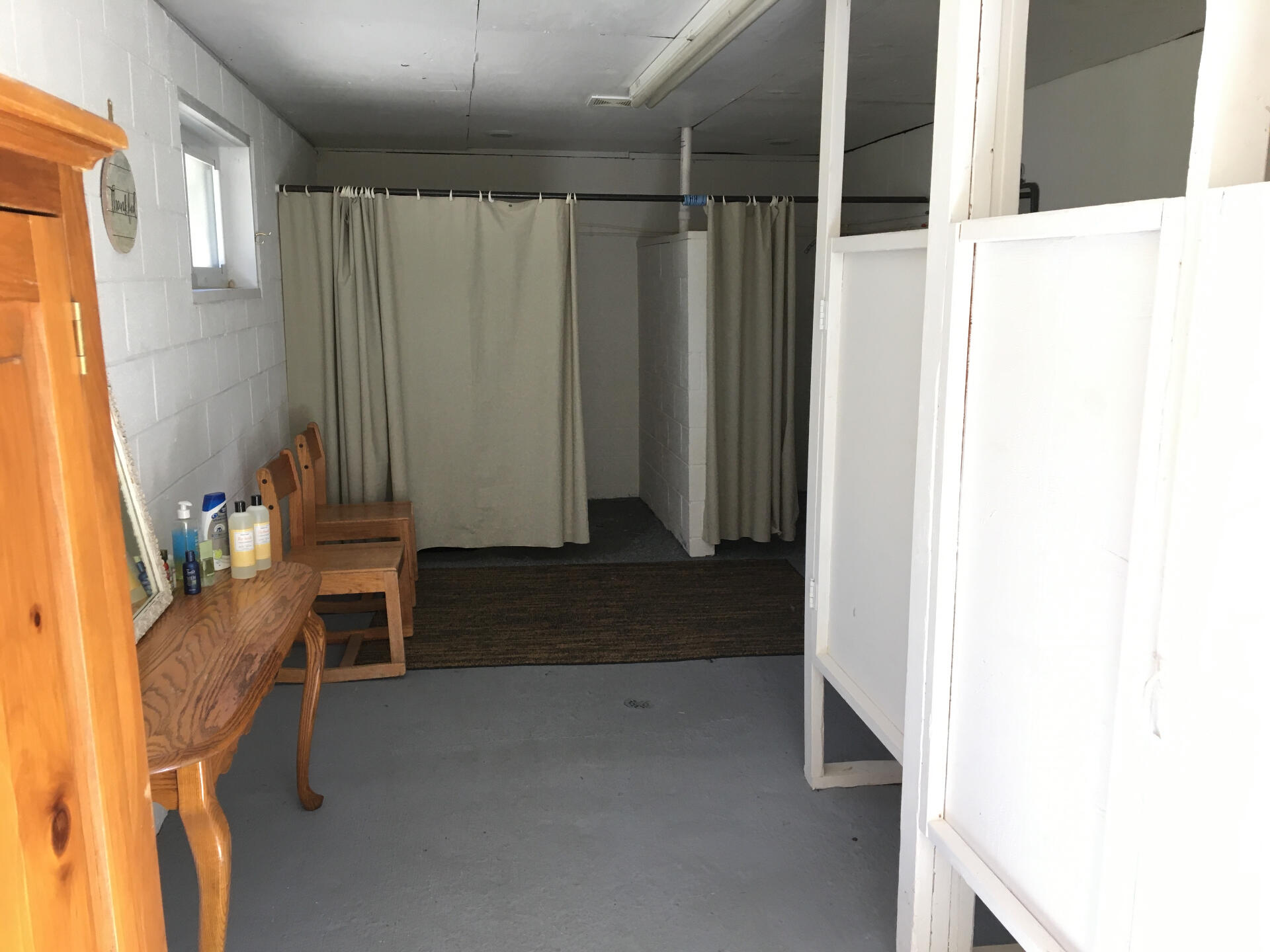 CAPACITY

1 - 2 Guests
1 Full Bed

AMENITIES

WiFi
Fans (No A/C)
Mini-Fridge
Microwave (request)
Keurig
ABOUT

With its vaulted ceiling and stately wooden pieces, Overcomer Cabin feels like a monastic library in the woods. Come wrap yourself into this cozy cocoon of peace and stillness, and then be reborn into the big blue sky with the butterflies.

Your own one-room country cabin complete with Keurig and complimentary coffee & a new mini fridge! This cabin feels spacious and comfortable, and has a calming view of the forest.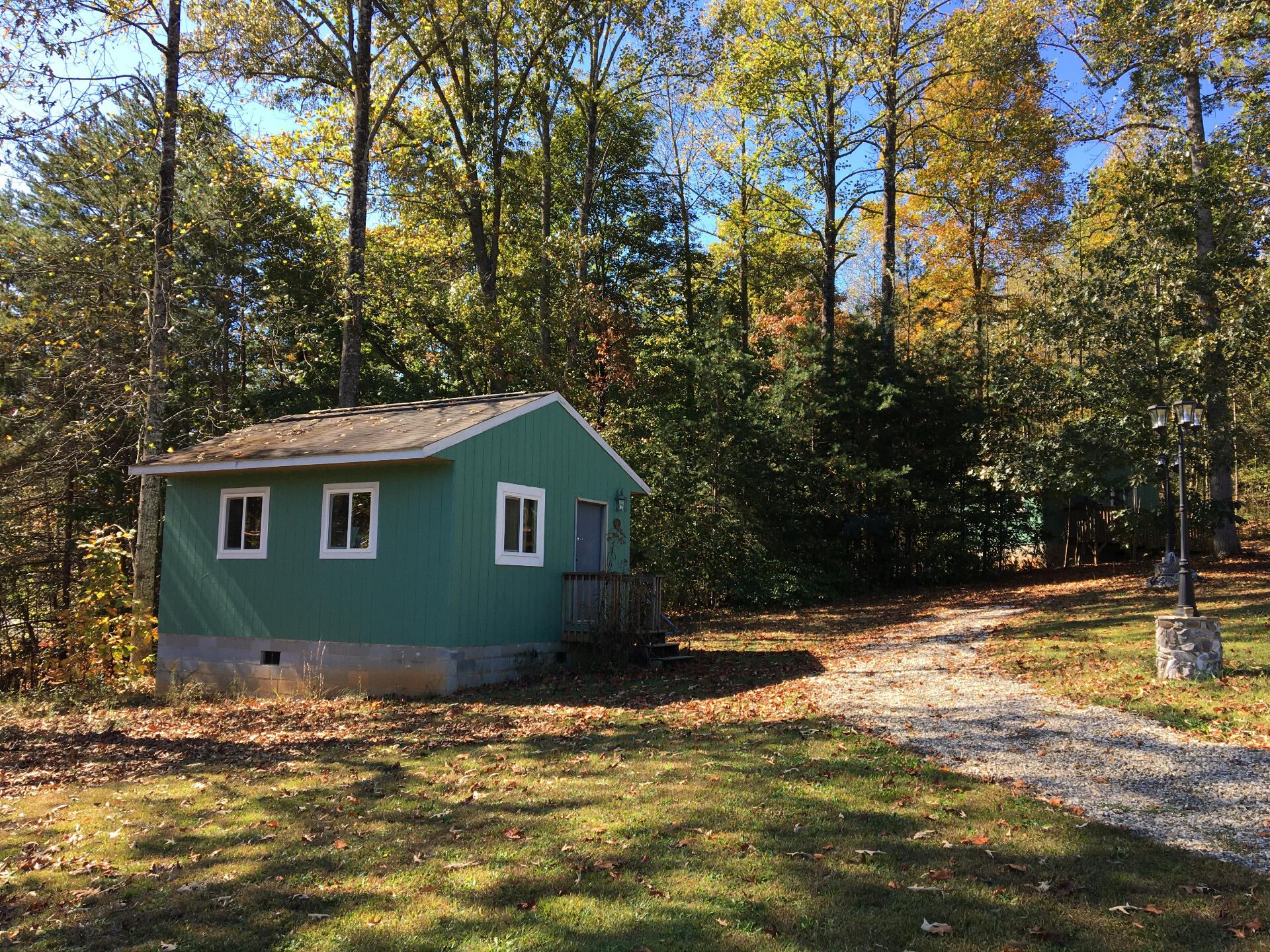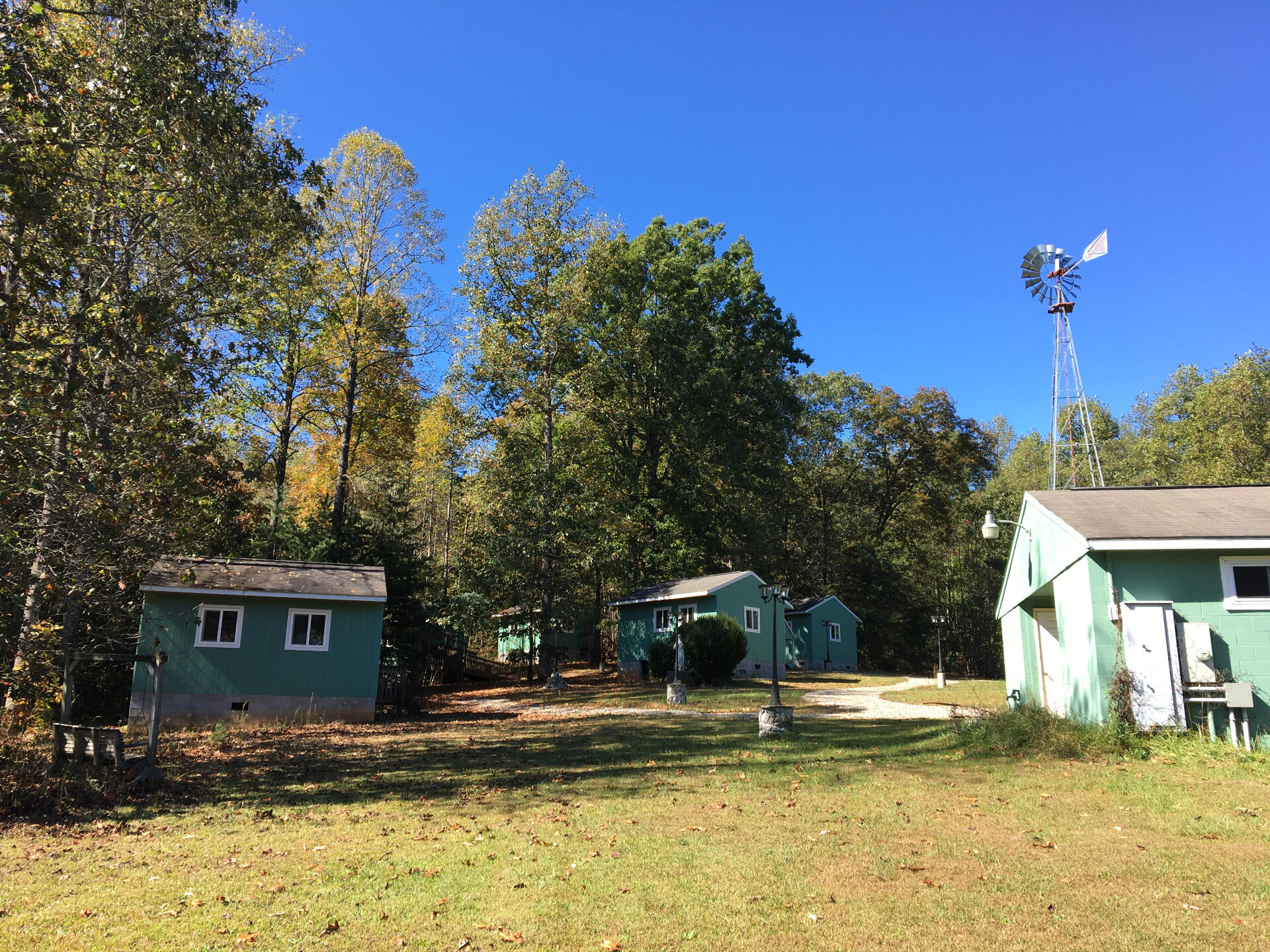 The Bathhouse is in a separate building.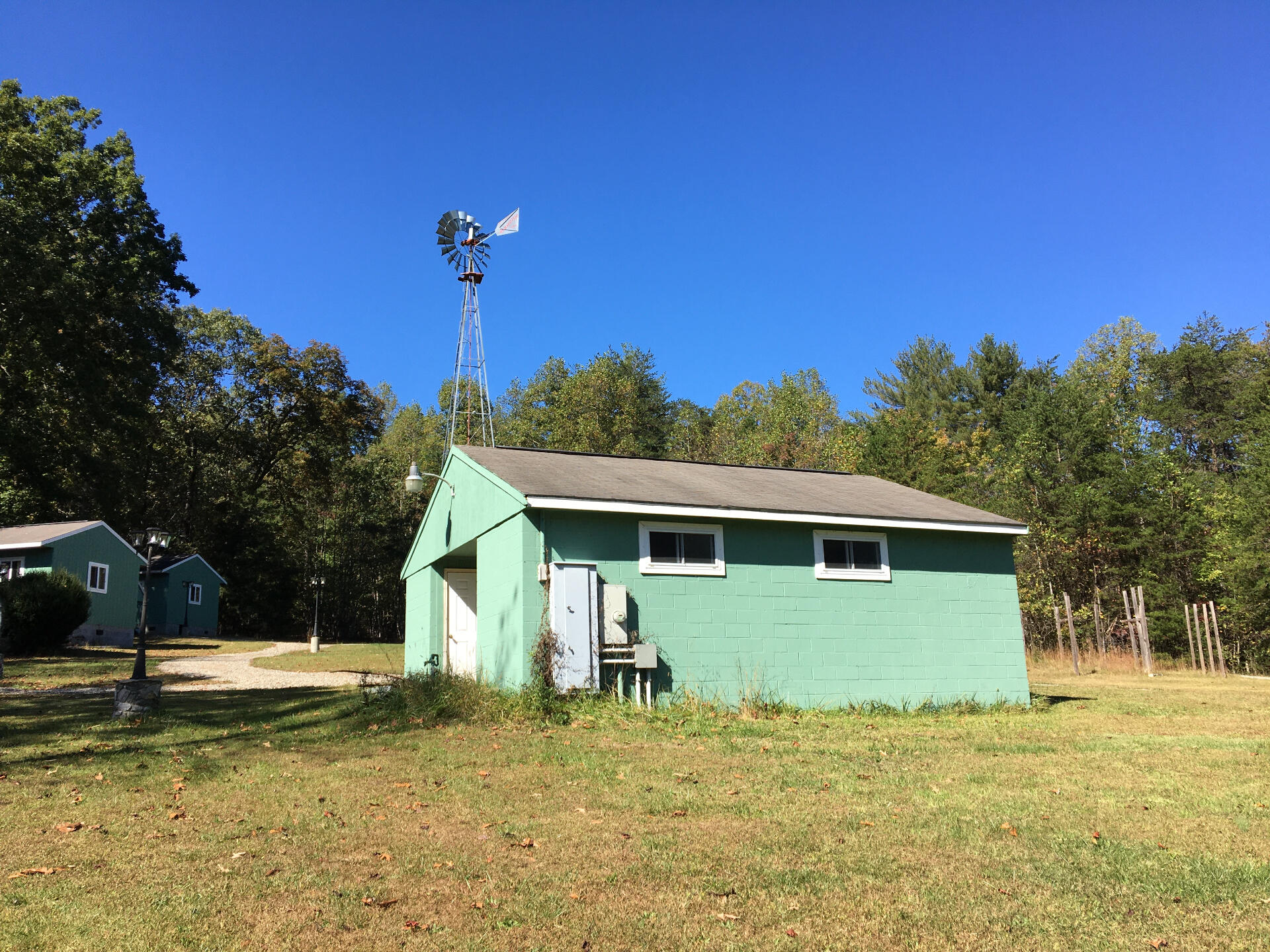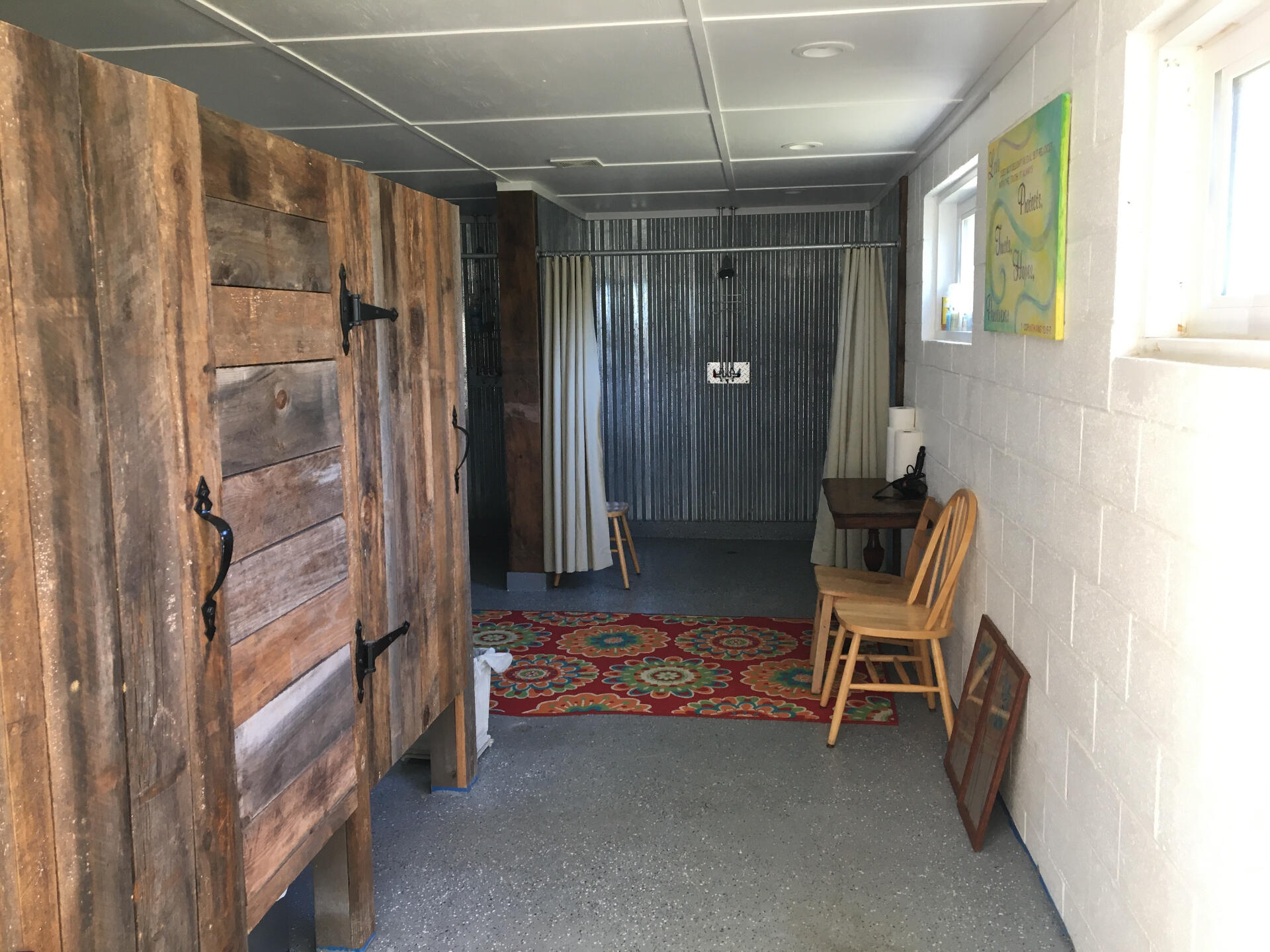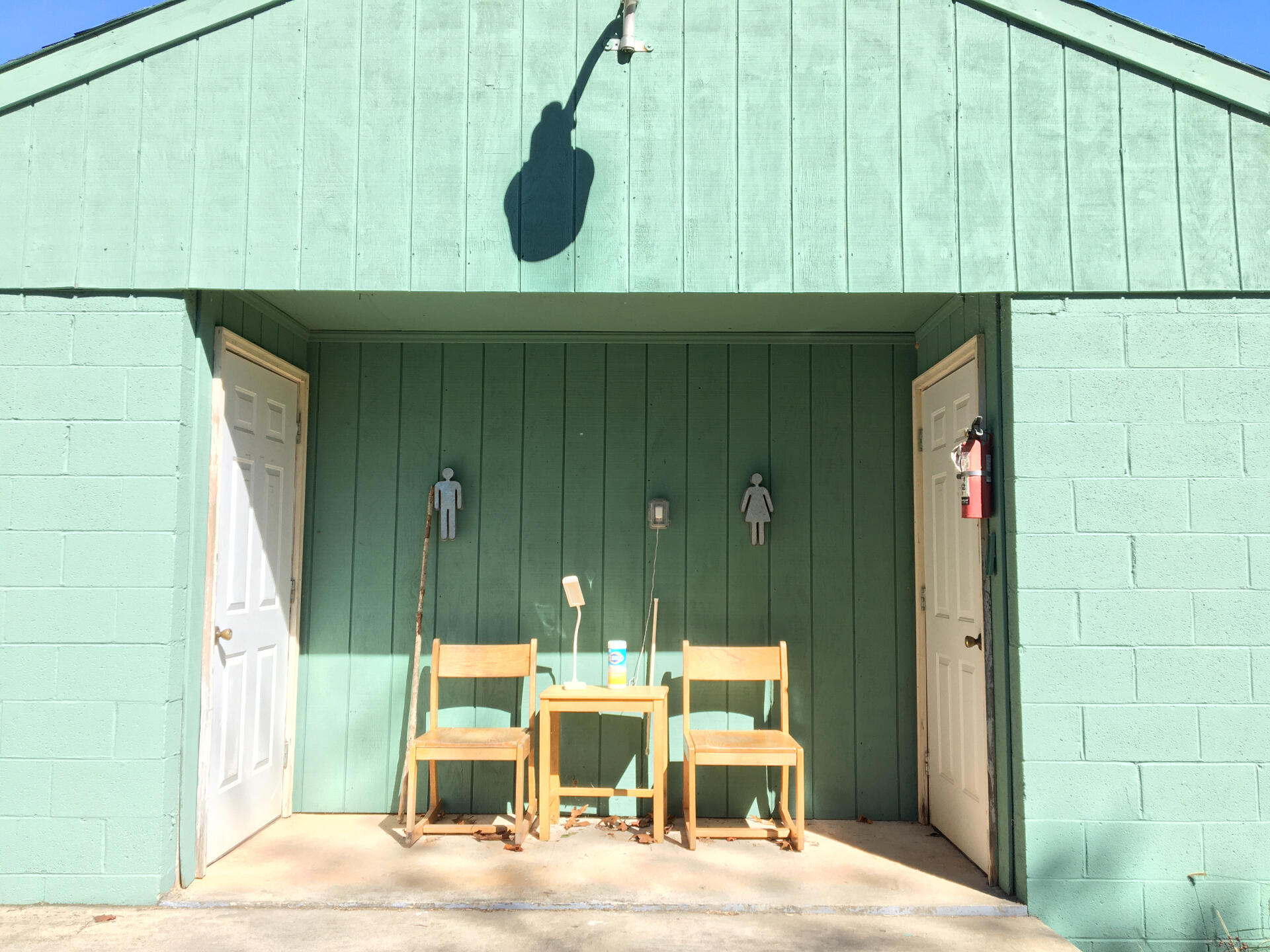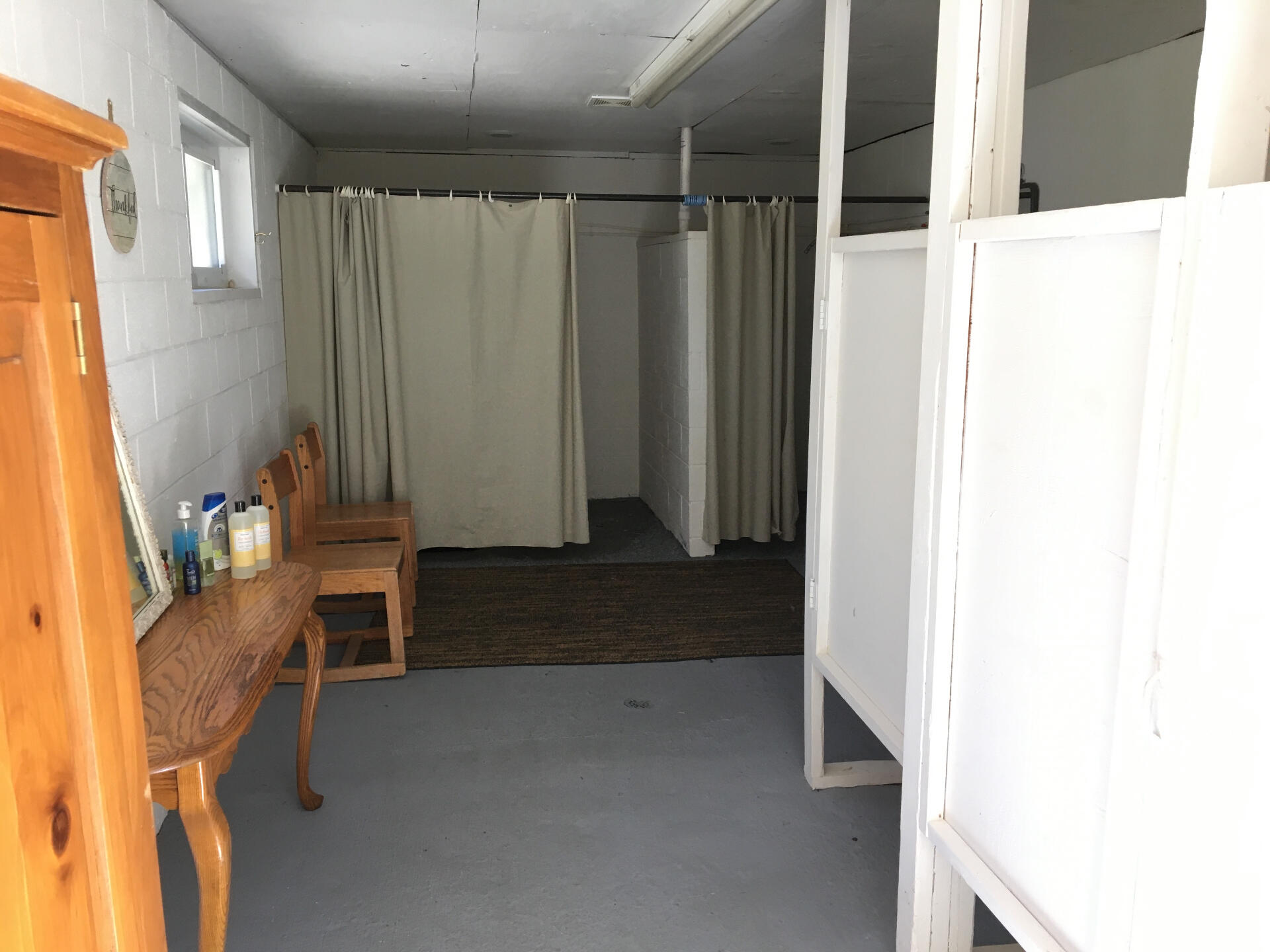 CAPACITY

1 - 6 Guests
1 Full Bed
2 Bunk Beds

AMENITIES

WiFi
Fans (No A/C)
Mini-Fridge
Microwave (request)
Keurig
ABOUT

---CURRENTLY CLOSED---
---INQUIRE FOR FUTURE BOOKINGS---

First Cabin is the first cabin on the left. Our modest original camp style, it is our basic wood interior cabin, light and airy. Closest to Bathhouse. This large one room country cabin has open ceiling, ceiling fan, Keurig and coffee provided.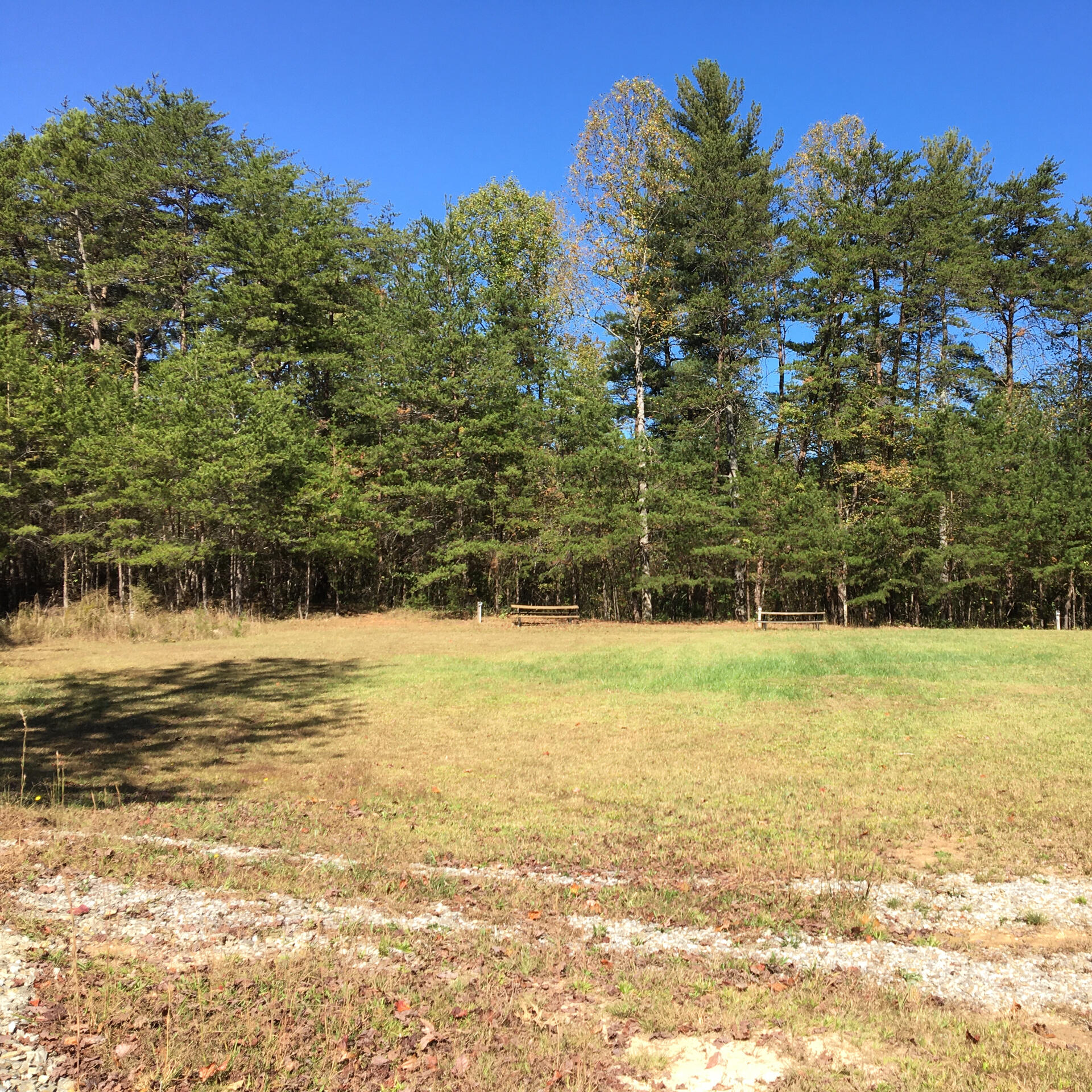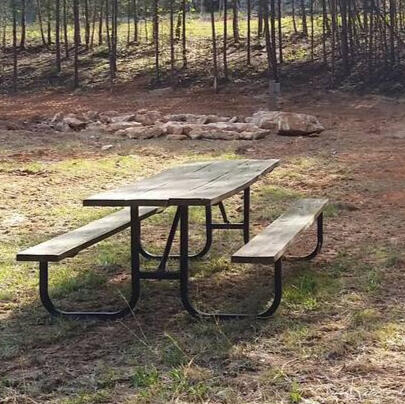 The Bathhouse is in a separate building.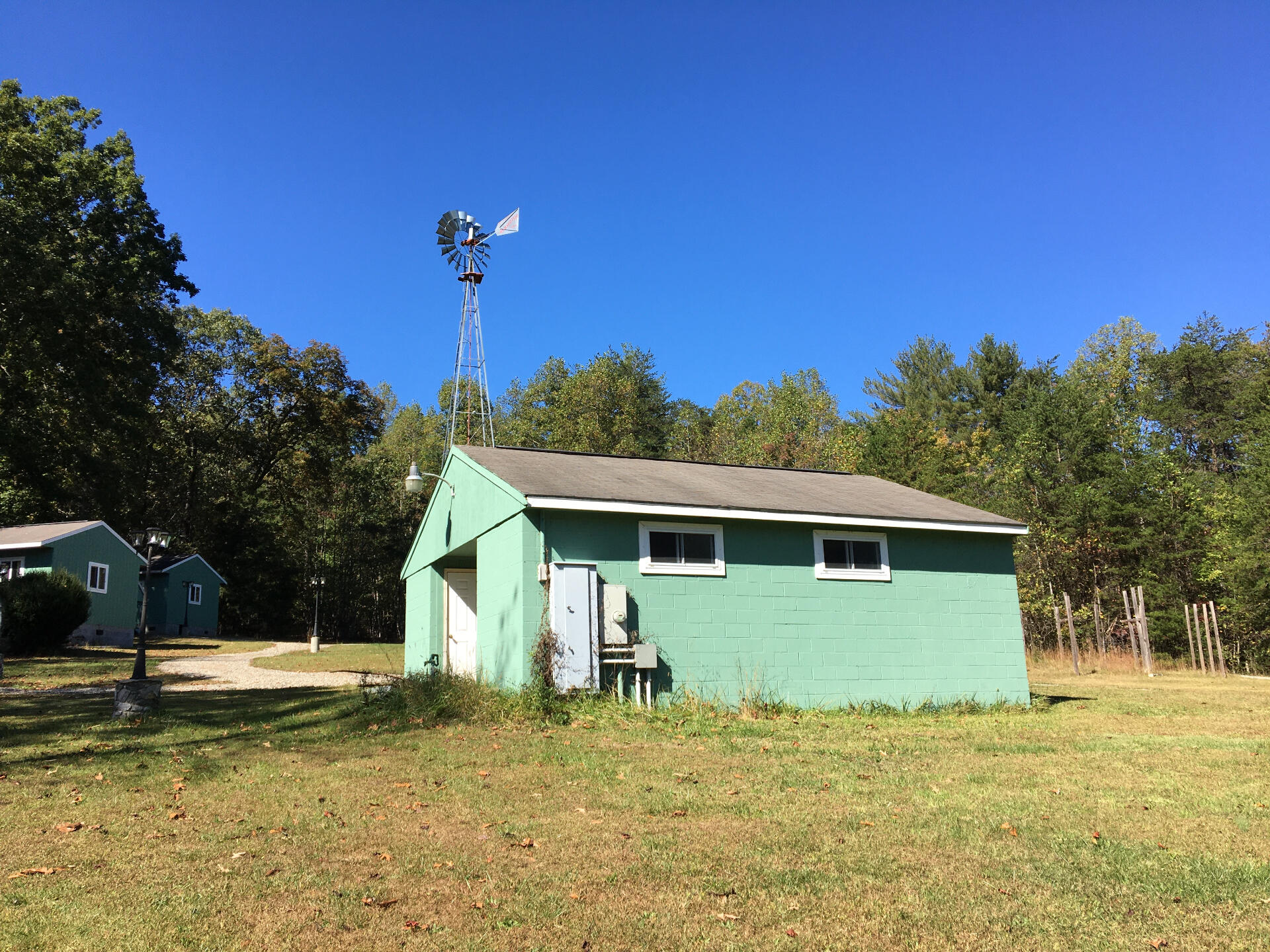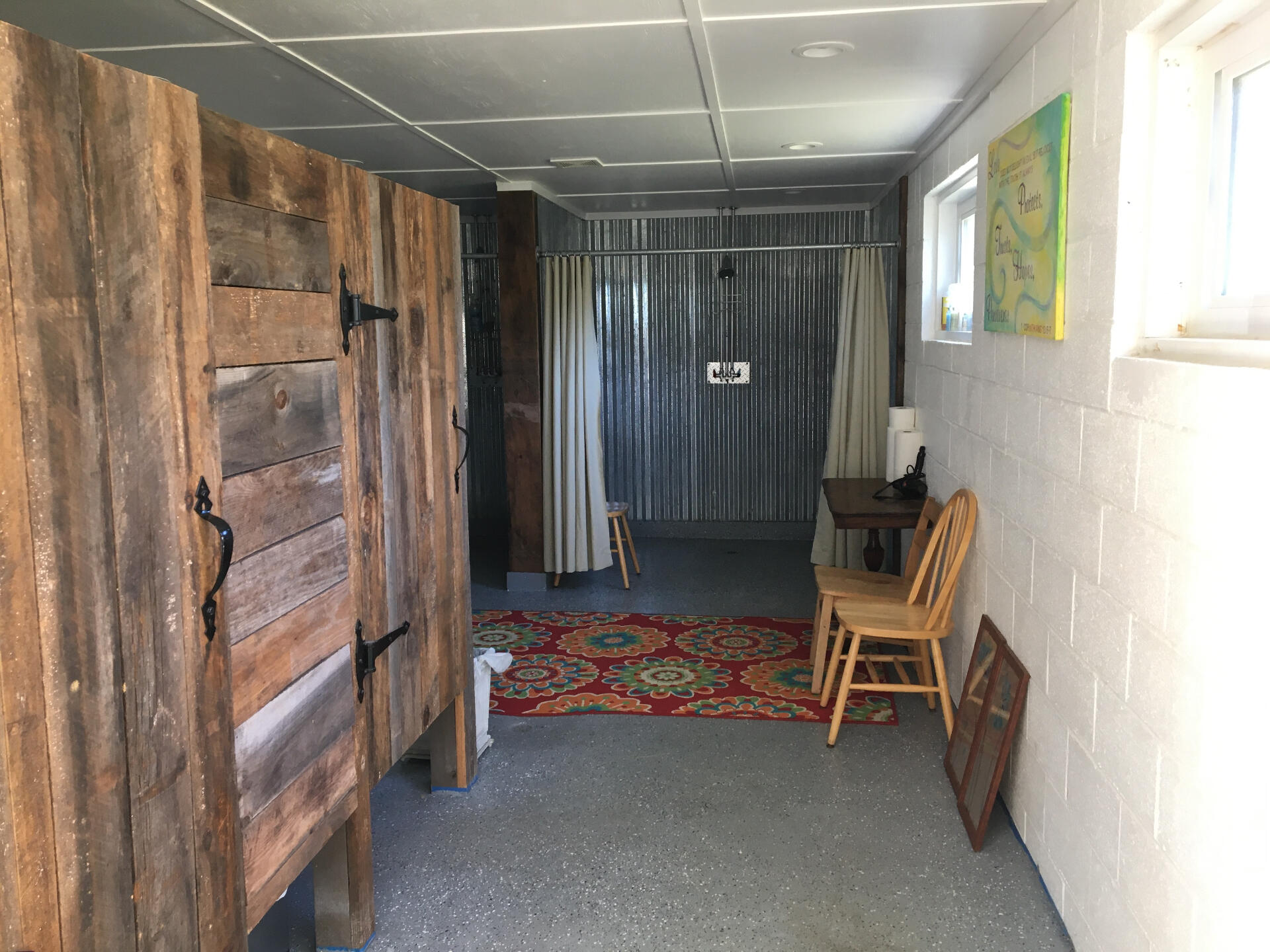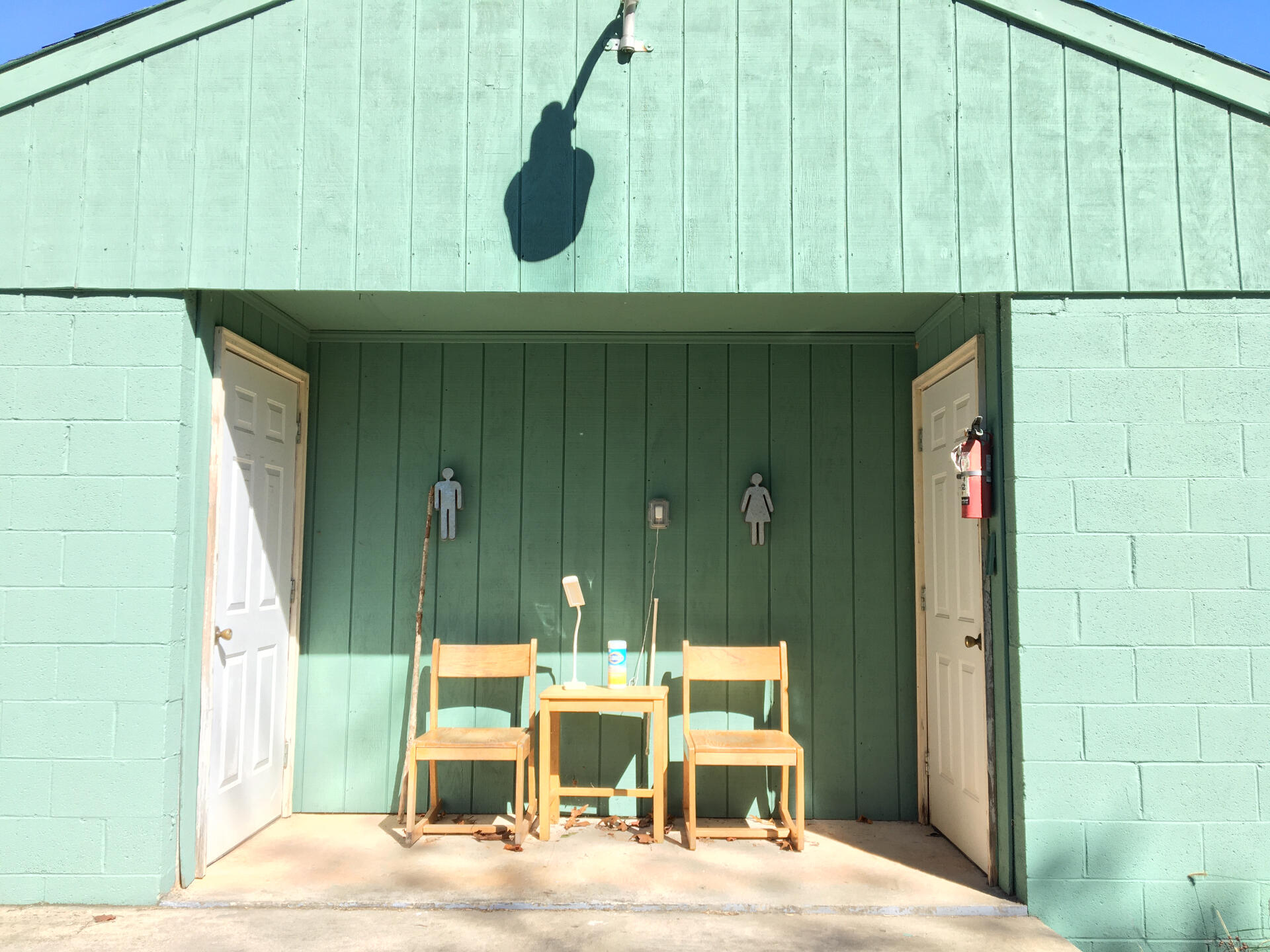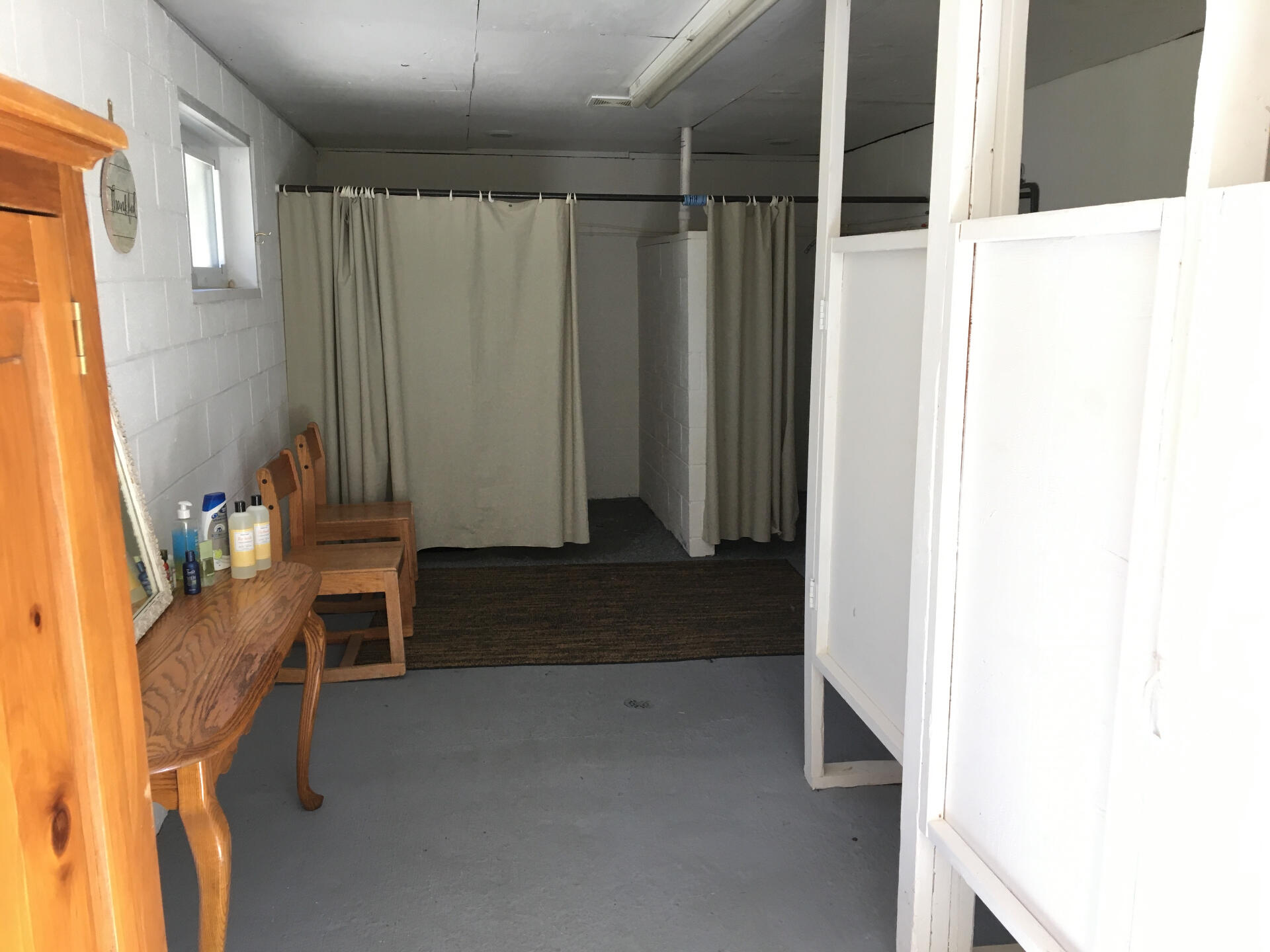 AMENITIES

WiFi
Picnic Tables
Bath House
(Showers & Toilets)
ABOUT

We have 3 campsites on our land, in addition to our 6 Cabins. Campers have a picnic table and use of our Bath House with hot showers and restrooms. We are conveniently located about 200 yards off a main road in the country. 15 minutes away from shops and restaurants. Family friendly. No winding roads to access. The land is surrounded by trees and is about 7 acres.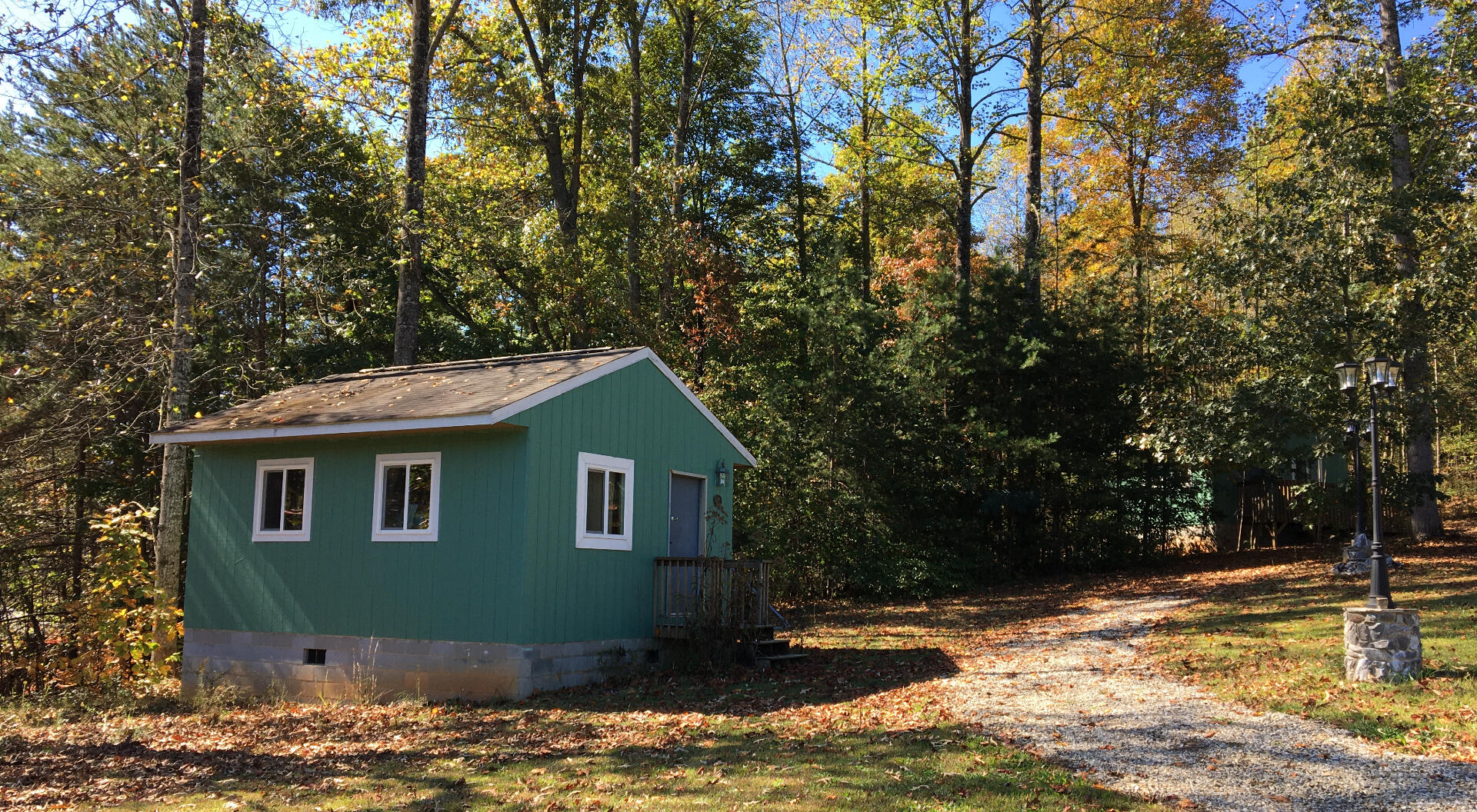 CALL OR EMAIL TO BOOK
Loretta & Robert
757-818-0567
emmausplace@protonmail.com
RATES
2 NIGHT MINIMUM
Cabins: $95 per night.
Every additional guest after 2 guests adds $20/person per night.

LOCATION
We are a private property but close to the highway for convenient access. We will provide our exact location once you book.

NEARBY
5 minutes from Falls.
5 minutes from Gathering Church.
15 minutes from Prayer Mountain.
10 minutes from nearest grocery.
10 minutes from local apple orchards.

IMPORTANT
Guests must be able to walk up and down a slight incline to reach cabins.

There are no ensuite bathrooms. Guests must be able to walk a short distance to the Bath House for sinks, toilets, and showers.

There are no ensuite kitchens. Guests may use the outdoor charcoal grills.

Hosts live on property in a separate house.

CHECK-IN
Check-in: 3:00 PM - 8:00 PM
Check-Out: 11 AM

OTHER RULES
Not suitable for infants (under 2 years)
No smoking
No candles in cabins
No pets
No parties or events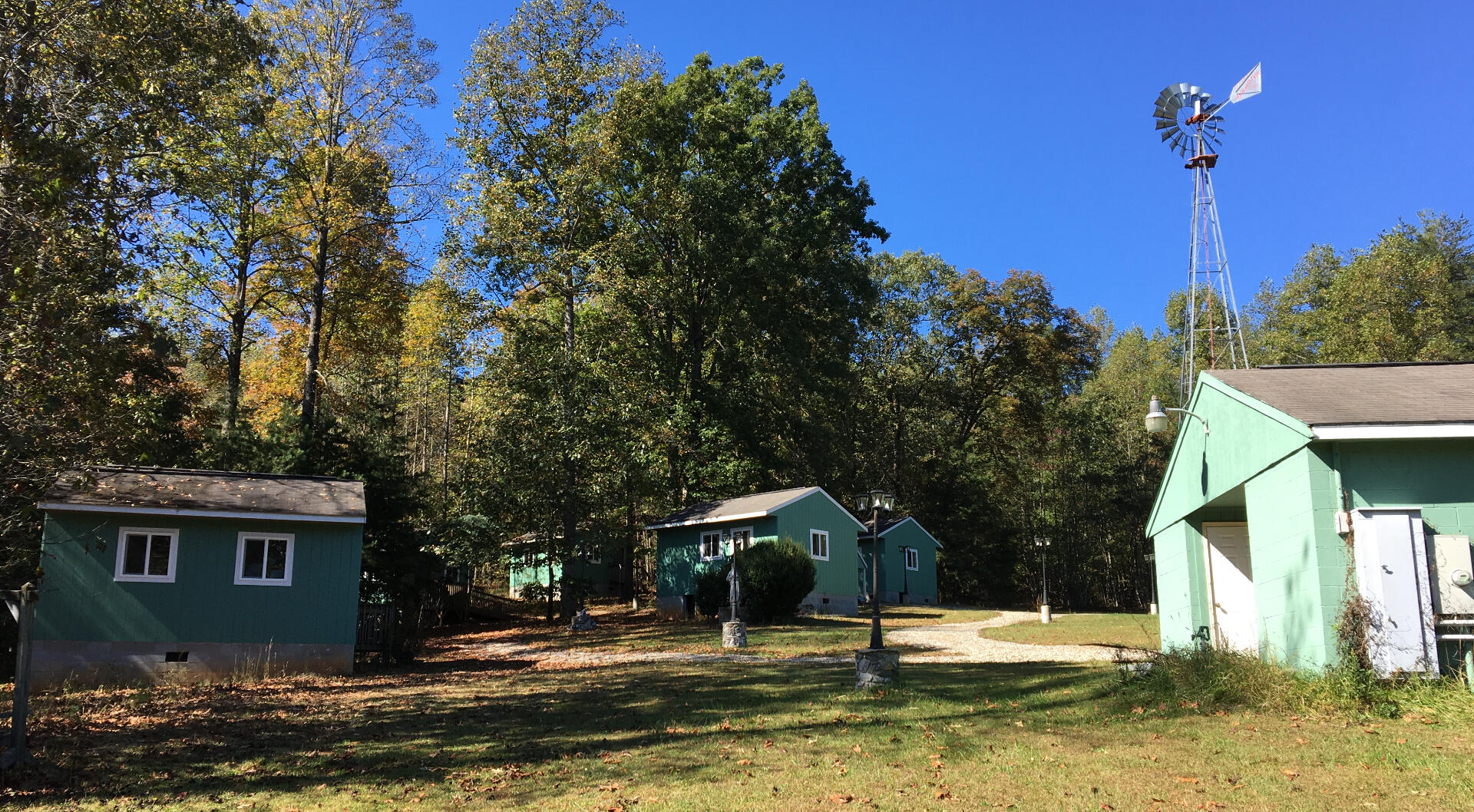 Winnie
"Beautiful venue, Shalom cabin very spacious and comfy with everything needed in the room. Other cabins looked to be similarly outfitted and well maintained. Bath house is bright and clean, well thought out with nice showers and well supplied too. Great fire pit and picnic tables. Loved the grape vines and windmill too. The hosts were lovely, helpful and very accommodating with a genuine interest in the quality of our stay. Bonus: MerleFest site a very short drive away and also just a short drive to a good Food Lion and some local eateries. We hope to return again soon! Many thanks for your hospitality!"

Jimmy
"It really is everything they put in the description. I stayed by myself but there was plenty of room for more in this single room cabin. I don't need much when I travel, but having lights, coffee, and A/C was very nice. There was also a mini fridge and a microwave. All of their cabins are set up in a little 'village' but [Healing Cabin] backs up to the woods so you can close the barn door windows for privacy on one side while still leaving the other windows open to see fireflies among the trees in the summer. I loved it here and will definitely be back."

Grace
"I came to Moravian Falls to get closer to God and it was a life-changing trip for me. If He is calling you here, don't doubt His voice (like I did). Just follow Him, trust Him, ask and expect Him to answer your prayers. The air and water here in Moravian Falls is so clear and refreshing, the land is peaceful, and God has truly made this place special for His people. I stayed in the Healing Cabin and it was lovely and clean. I especially loved being surrounded by the smell of the wooden walls. If you're coming in December, it gets cold at night so bring extra layers of clothing, but the cabin was insulated and had a heater and an electric blanket so I stayed warm easily."

Gina
"My family's stay at Loretta and Robert's cabins exceeded our expectations. The rustic yet cozy cabin and bathhouse contained the modern accoutrements we needed to be comfortable and enjoy our vacation and the beautiful surroundings. My family relished our time with one another and in the gorgeous Moravian Falls nature. Loretta was an especially gracious and considerate host. She made every effort to ensure we had a fulfilling stay and navigate the region's attractions. We will be staying here again!"

Carina
"Great location near everything in Moravian Falls. Close to Wi lkesboro shopping and restaurants. Ten minutes to Prayer Mountain, The Gathering, or conference center and shopping in Wilkesboro. One drawback is the walk to the shared bathroom, however the bathrooms were clean and nice. We loved it."

Benjamin
"An amazing peaceful get away. So close to Moravian Falls. Loretta and Robert were gracious enough to handle our last minute booking and ensured everything went as smooth as can be for us. Cabins were well thought out and had all you need to be comfortable and yet stay in a rustic cabin atmosphere. So much better than a hotel."

Bella
"Superb experience and place all around. Loretta was so welcoming and inviting, engaged in wonderful conversations that added to the confirmation of how we were led to retreat in this area! We loved the property, conveniently located to places we came to visit, with hidden treasures throughout! Can't rave enough! We were even provided an umbrella for our walk to the bath house due to the rain. Cabin and bathhouse were both stocked with small touches and we are so thankful we chose this place. Will be back!"

Karis
"This place was within a 10 minute drive of everywhere that I wanted to go. It was nice and quiet when I was at the cabin and I even saw a deer. The cute town of North Wilkesboro is not very far away. The coffee shop and antique stores are fabulous."
The Bathhouse is in a separate building a short walk away from the cabins.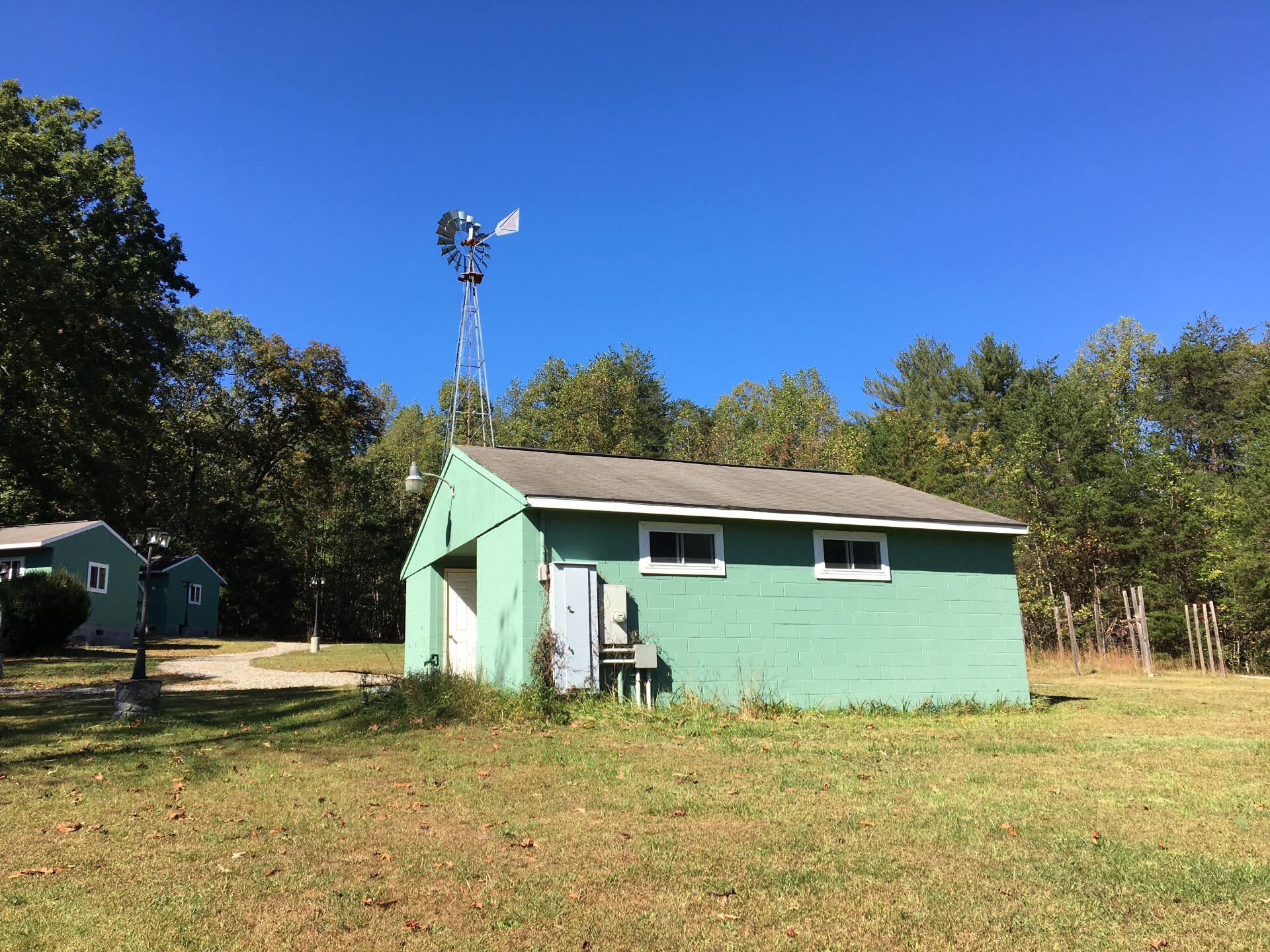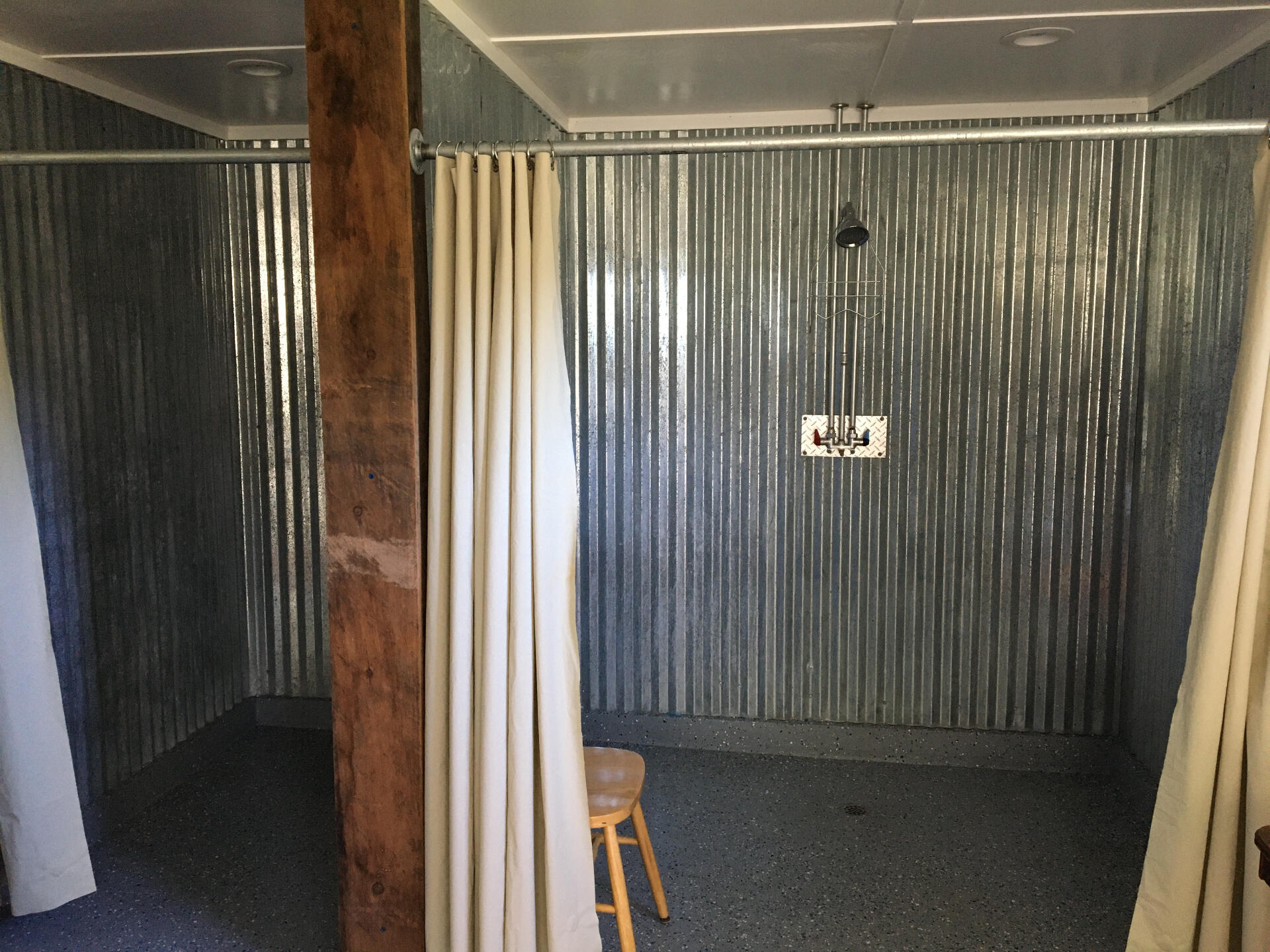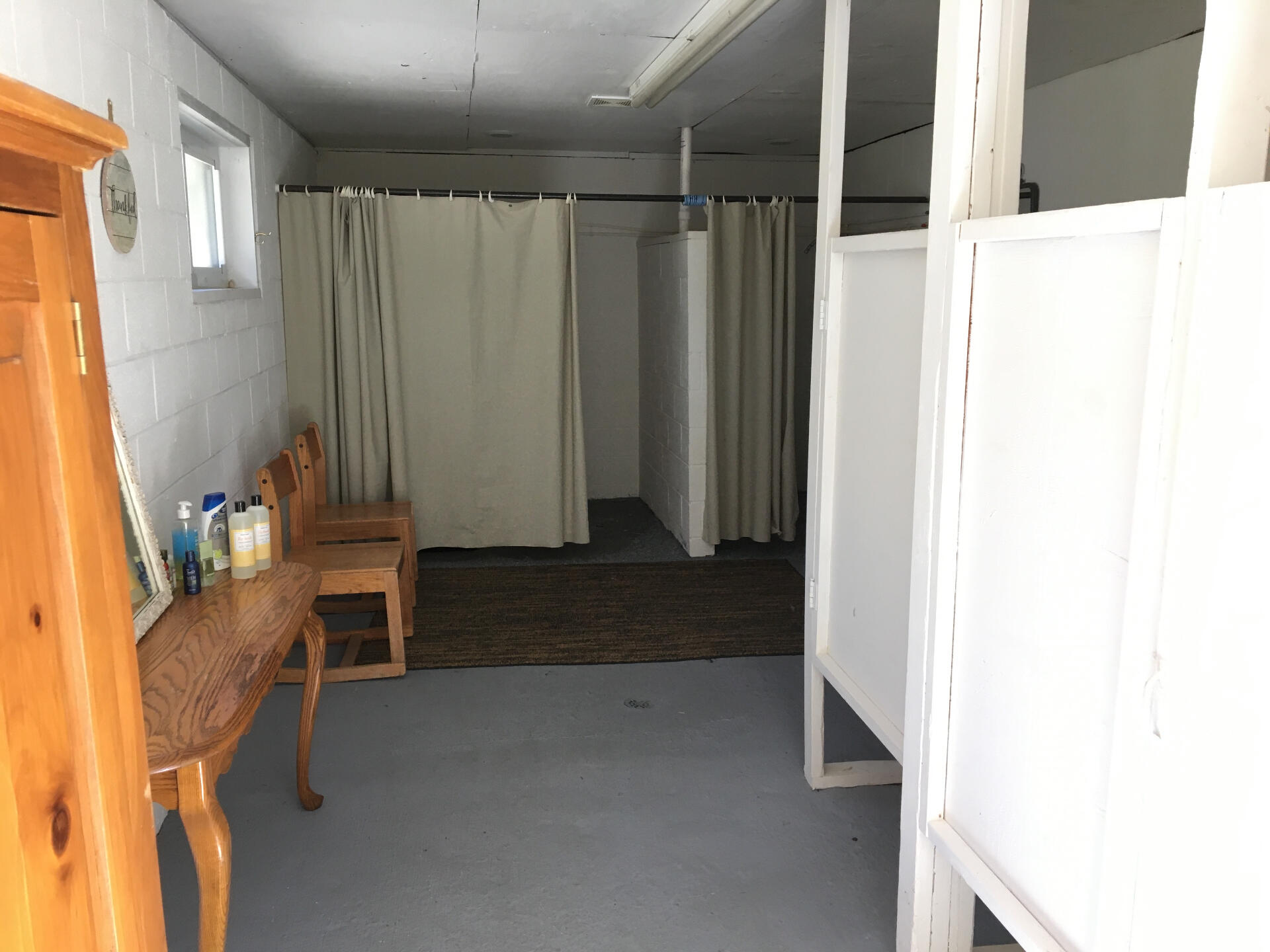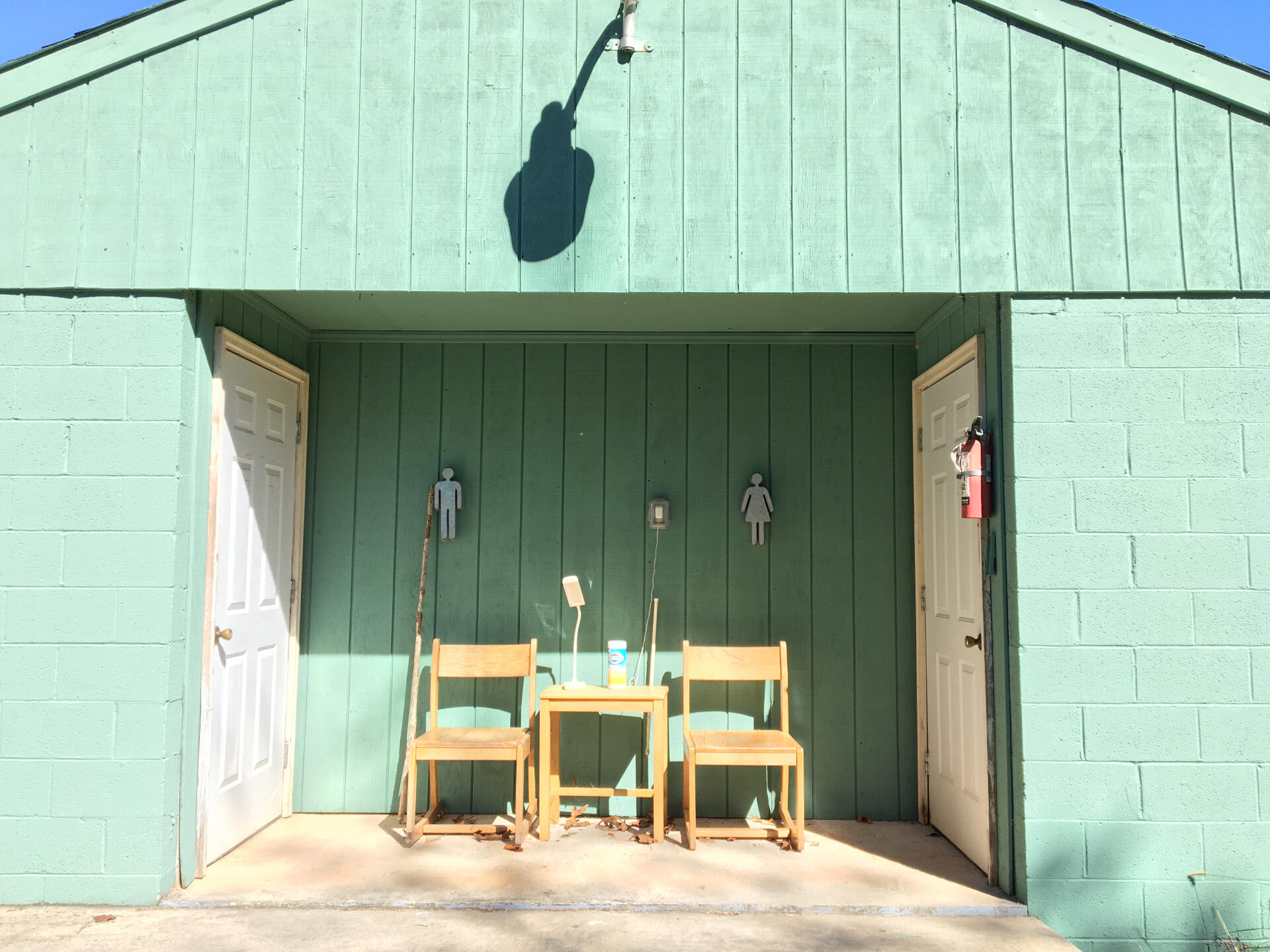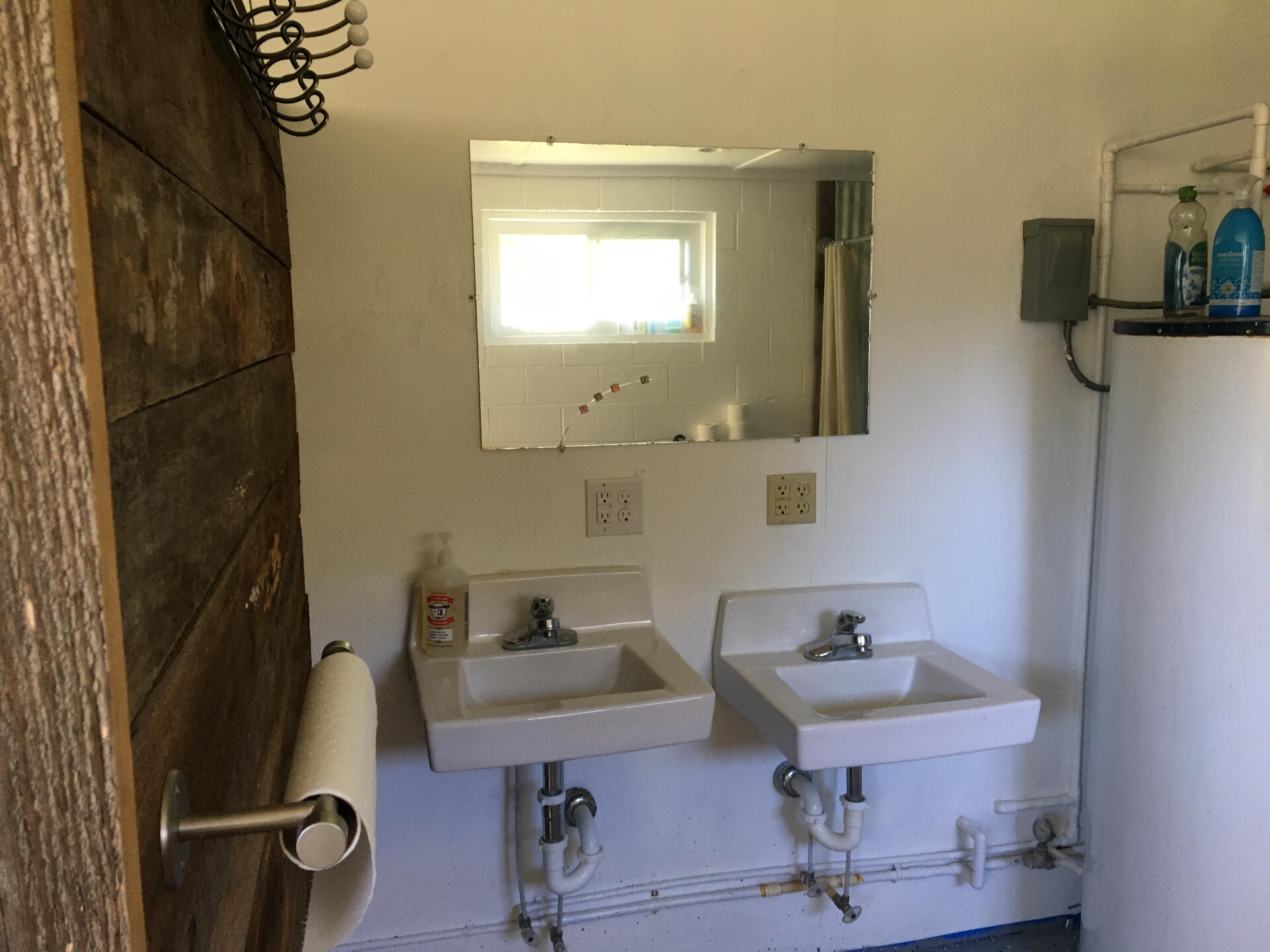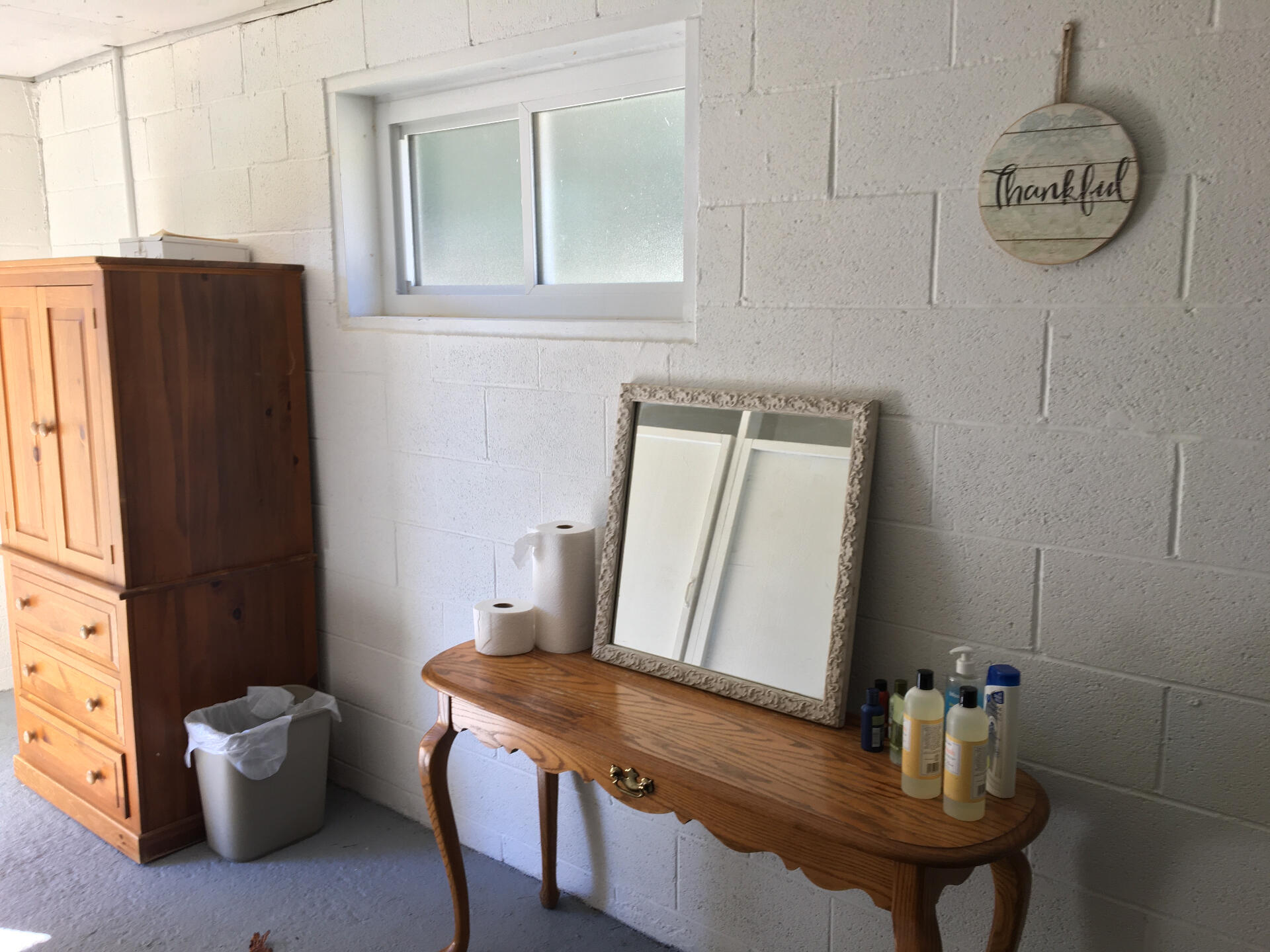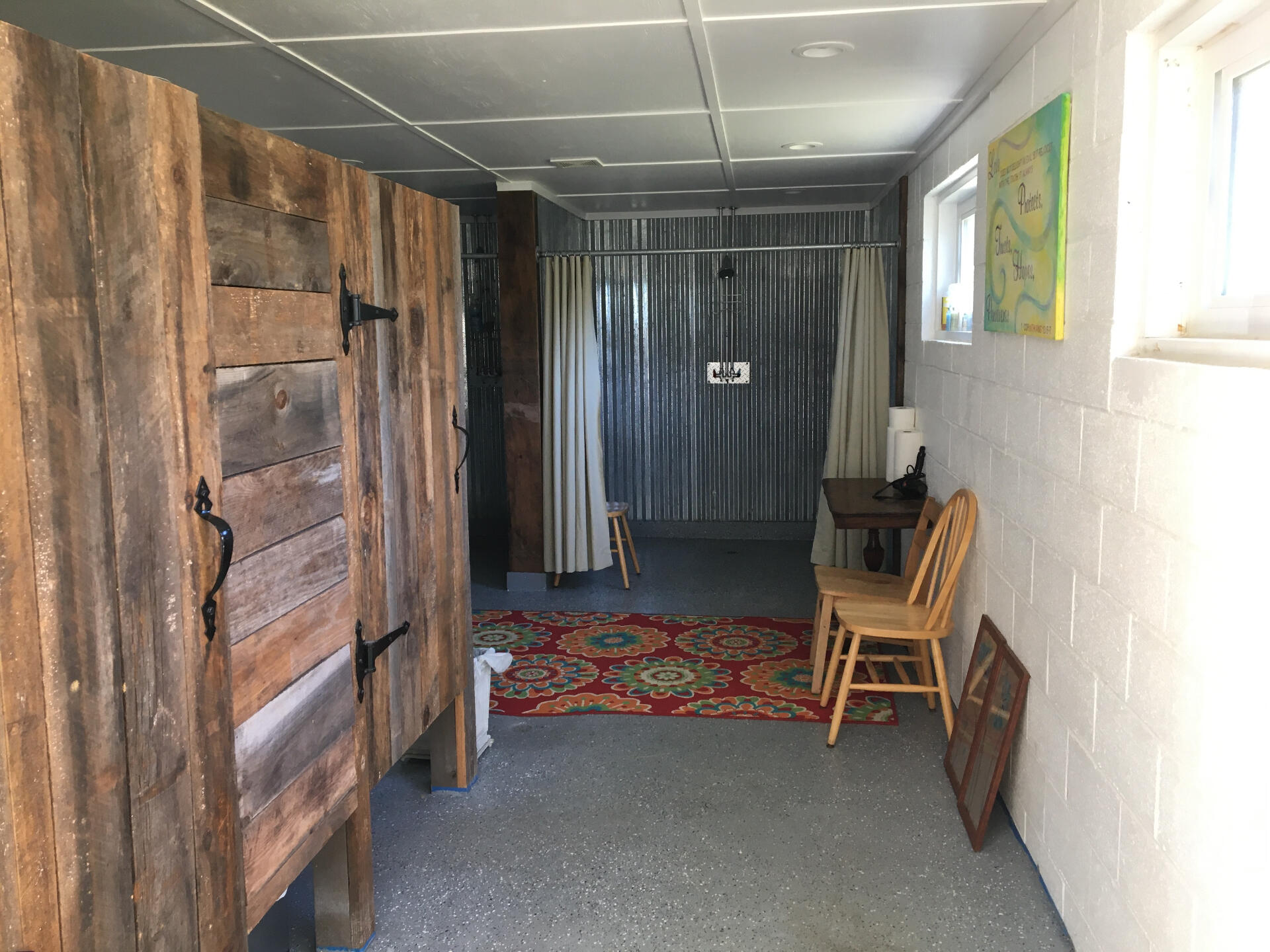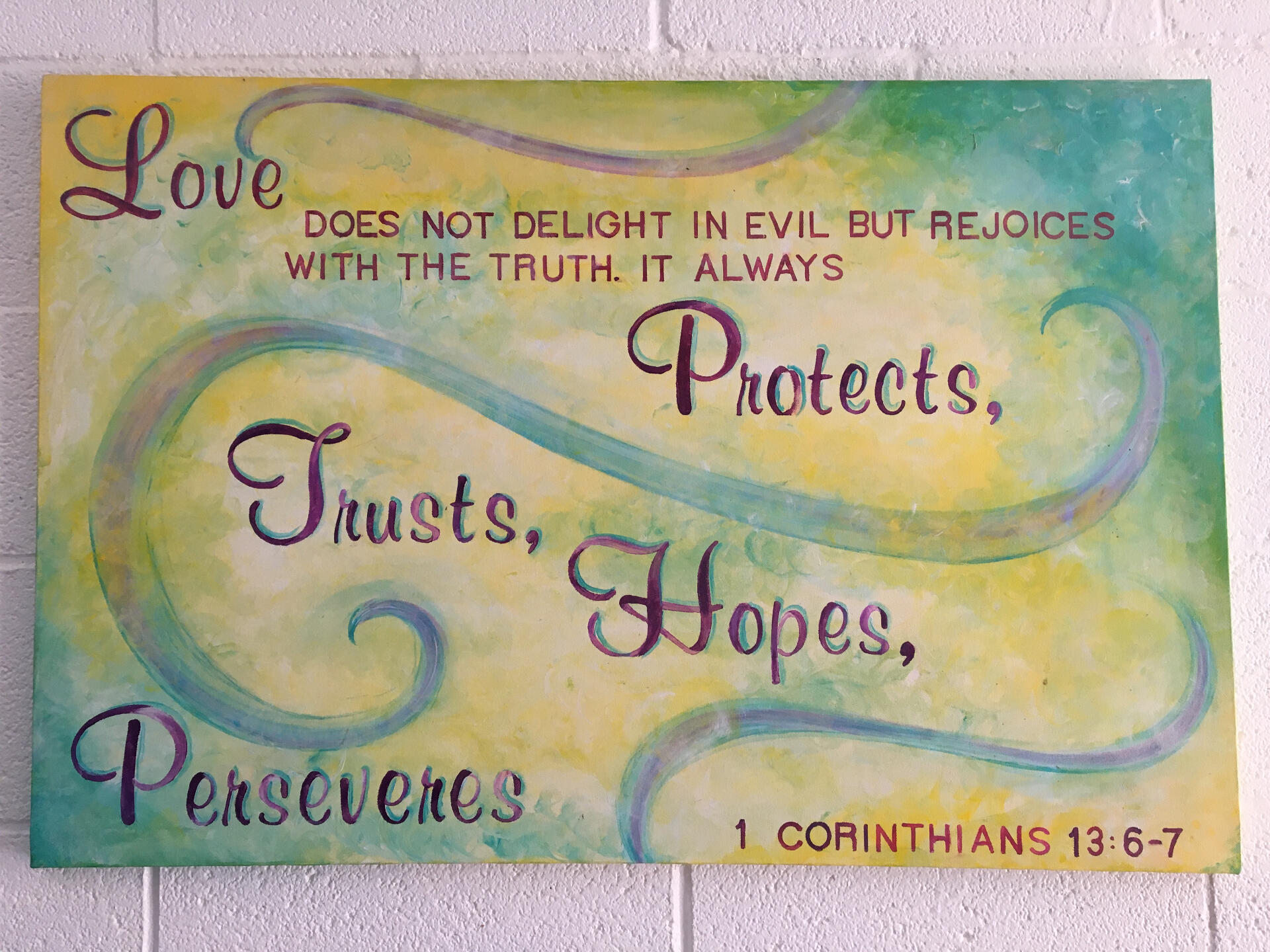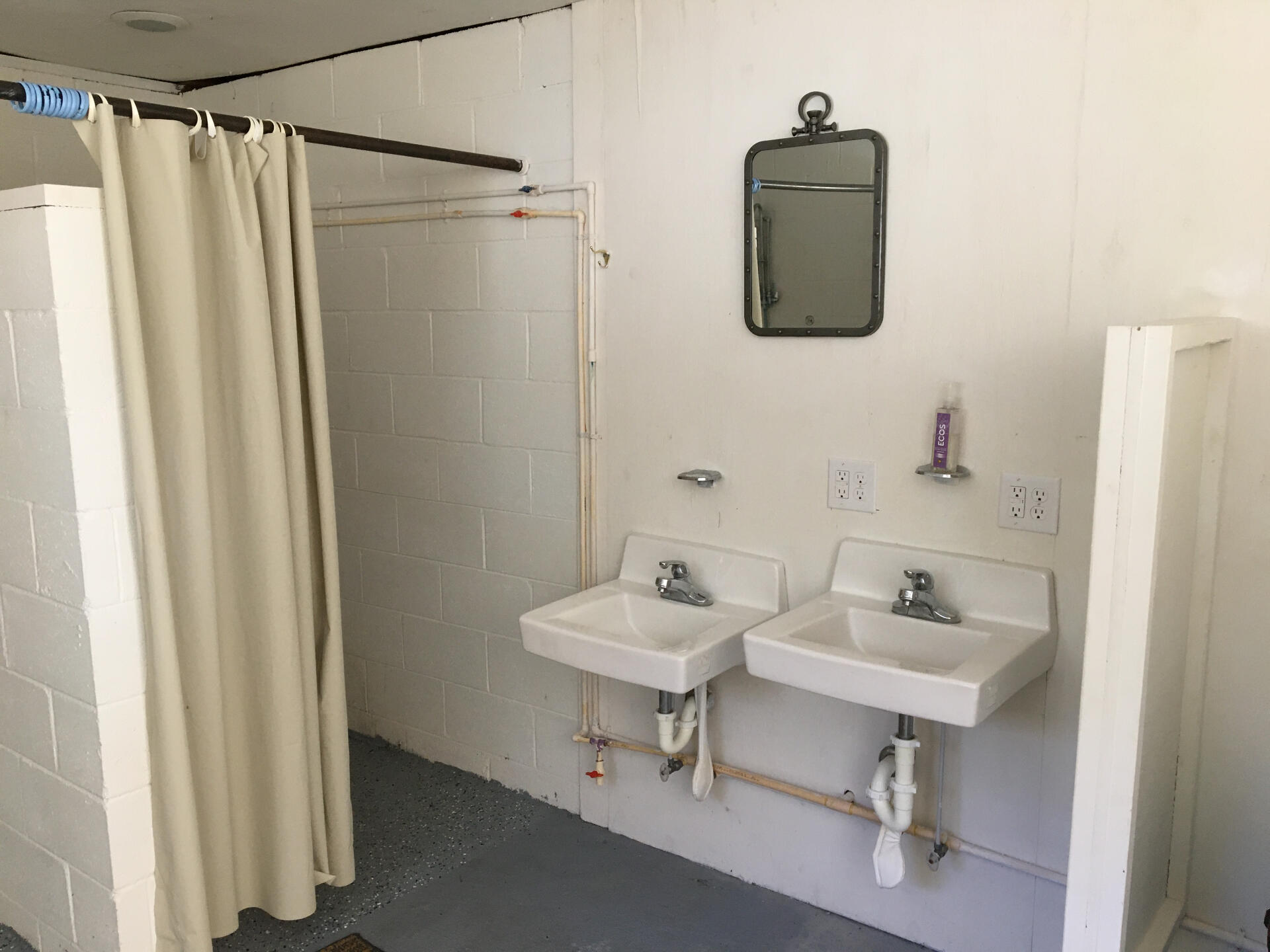 The Grounds include picnic tables, 2 charcoal grills, a fire pit, and tree swings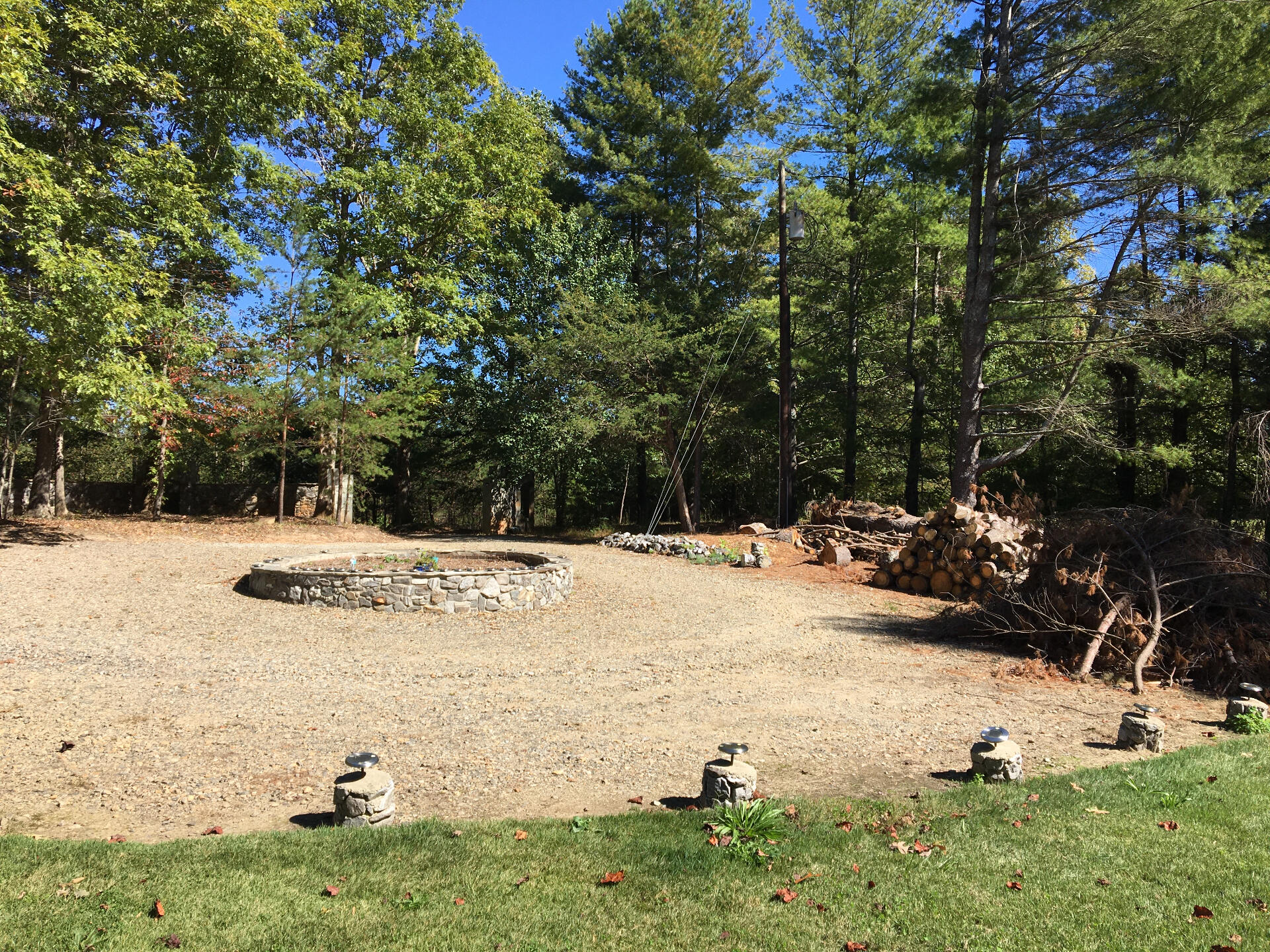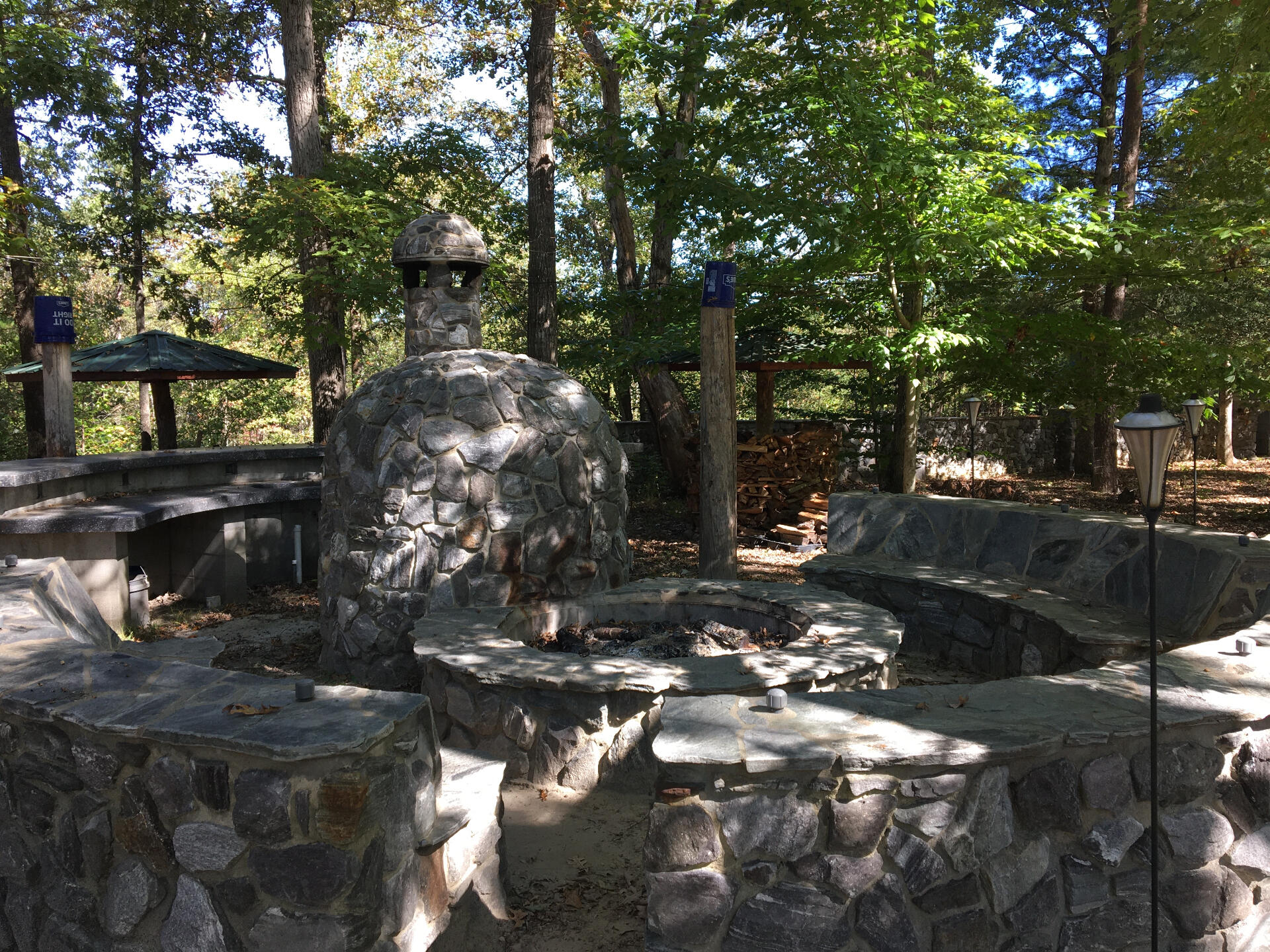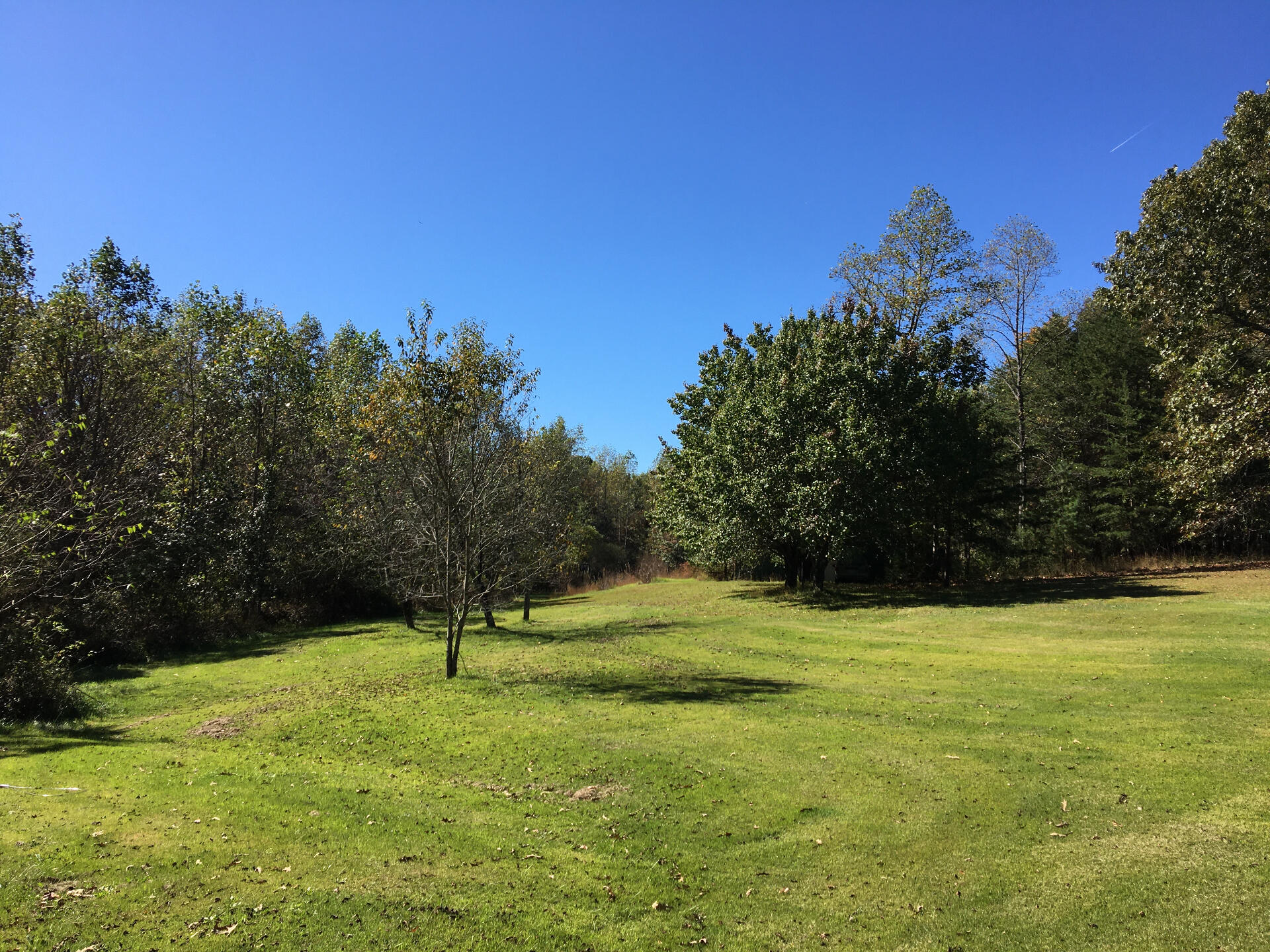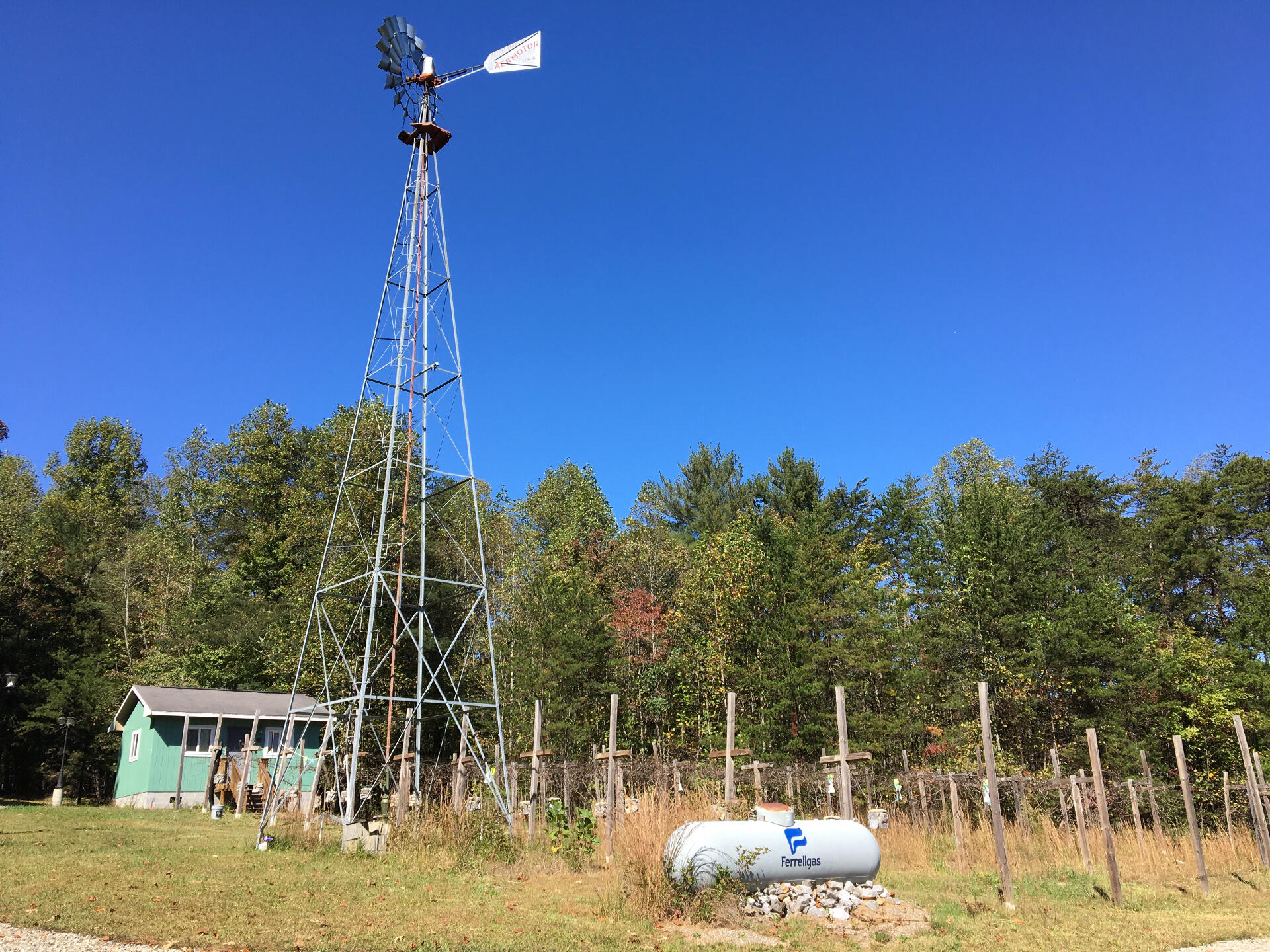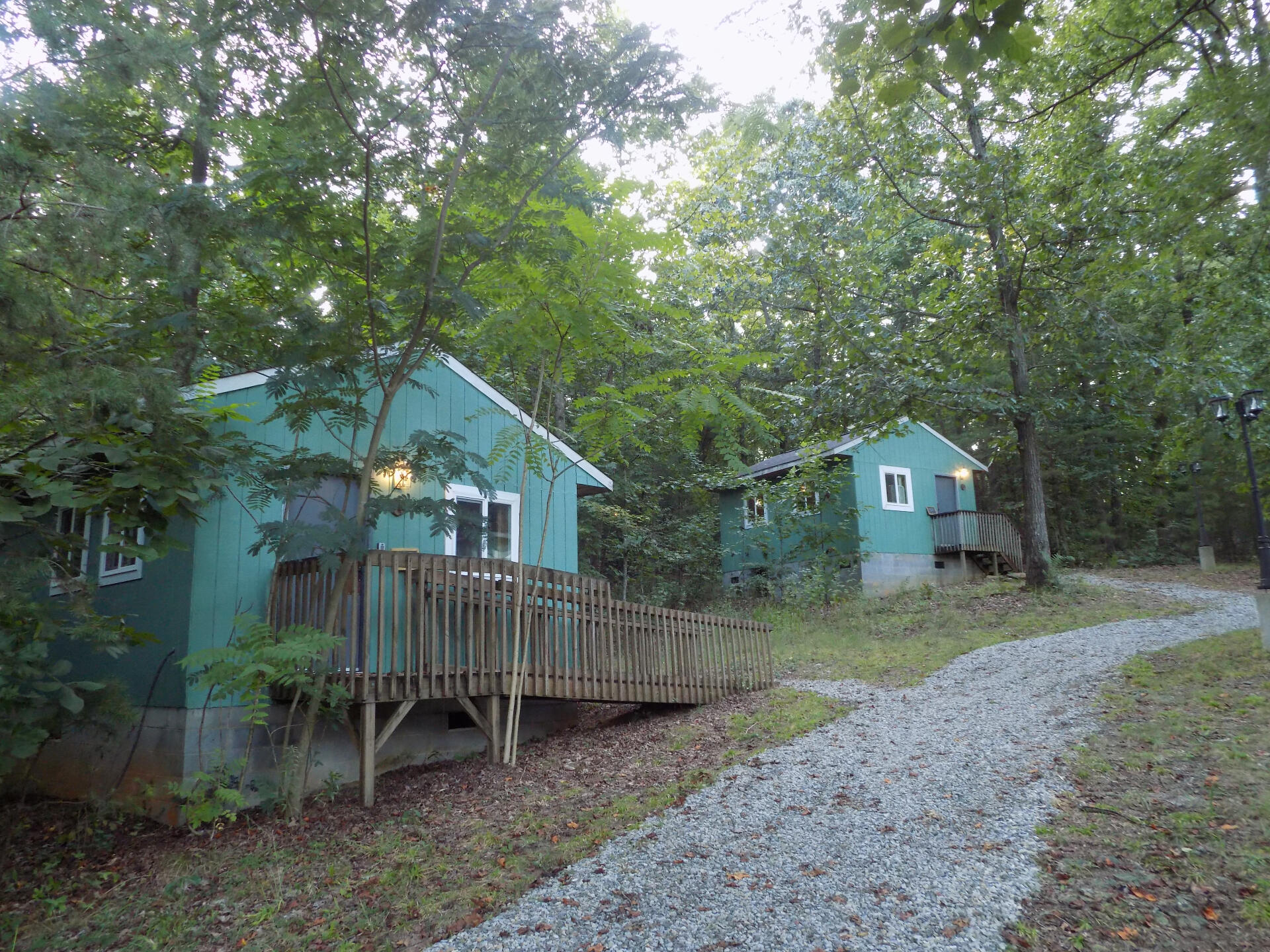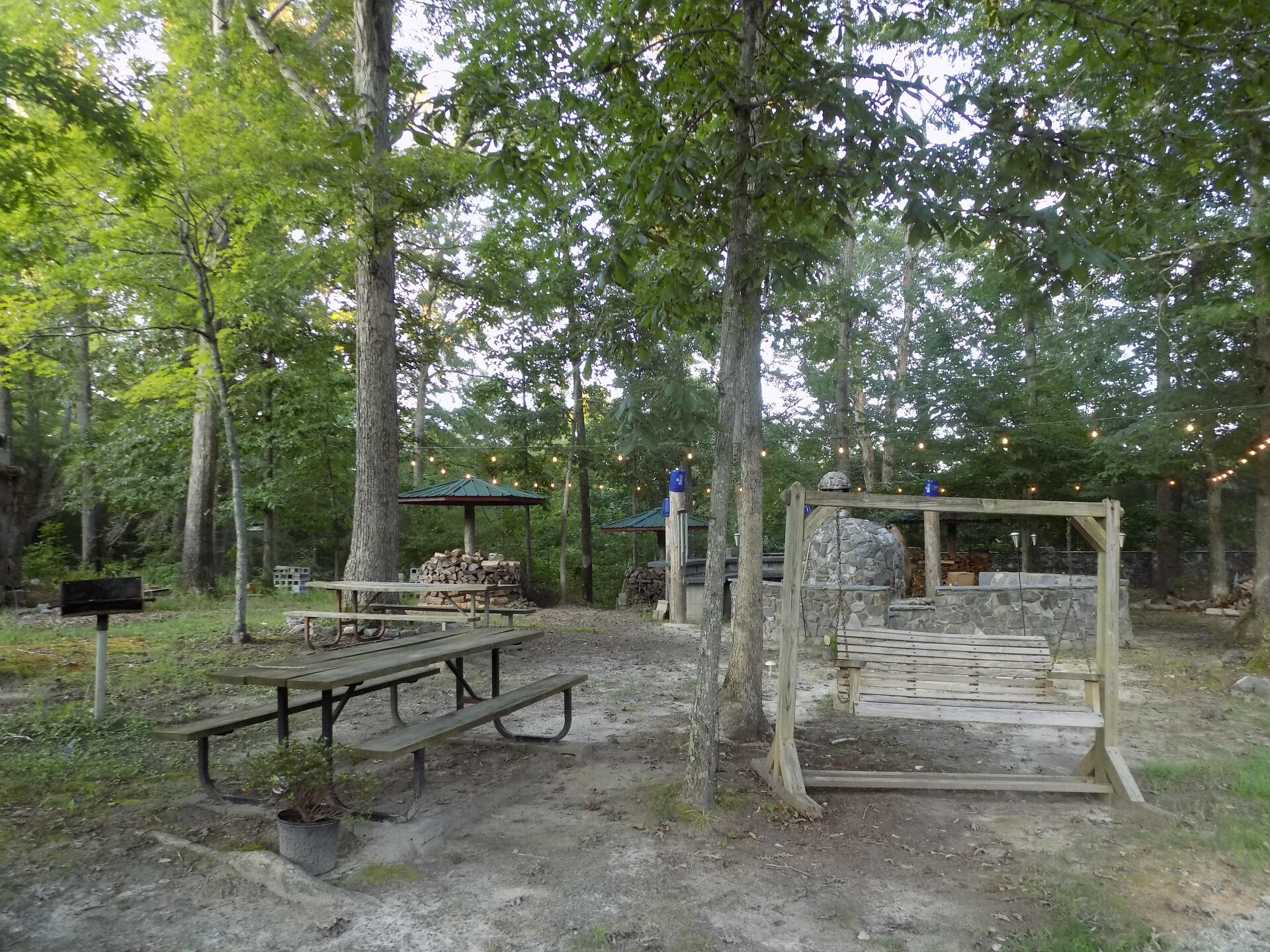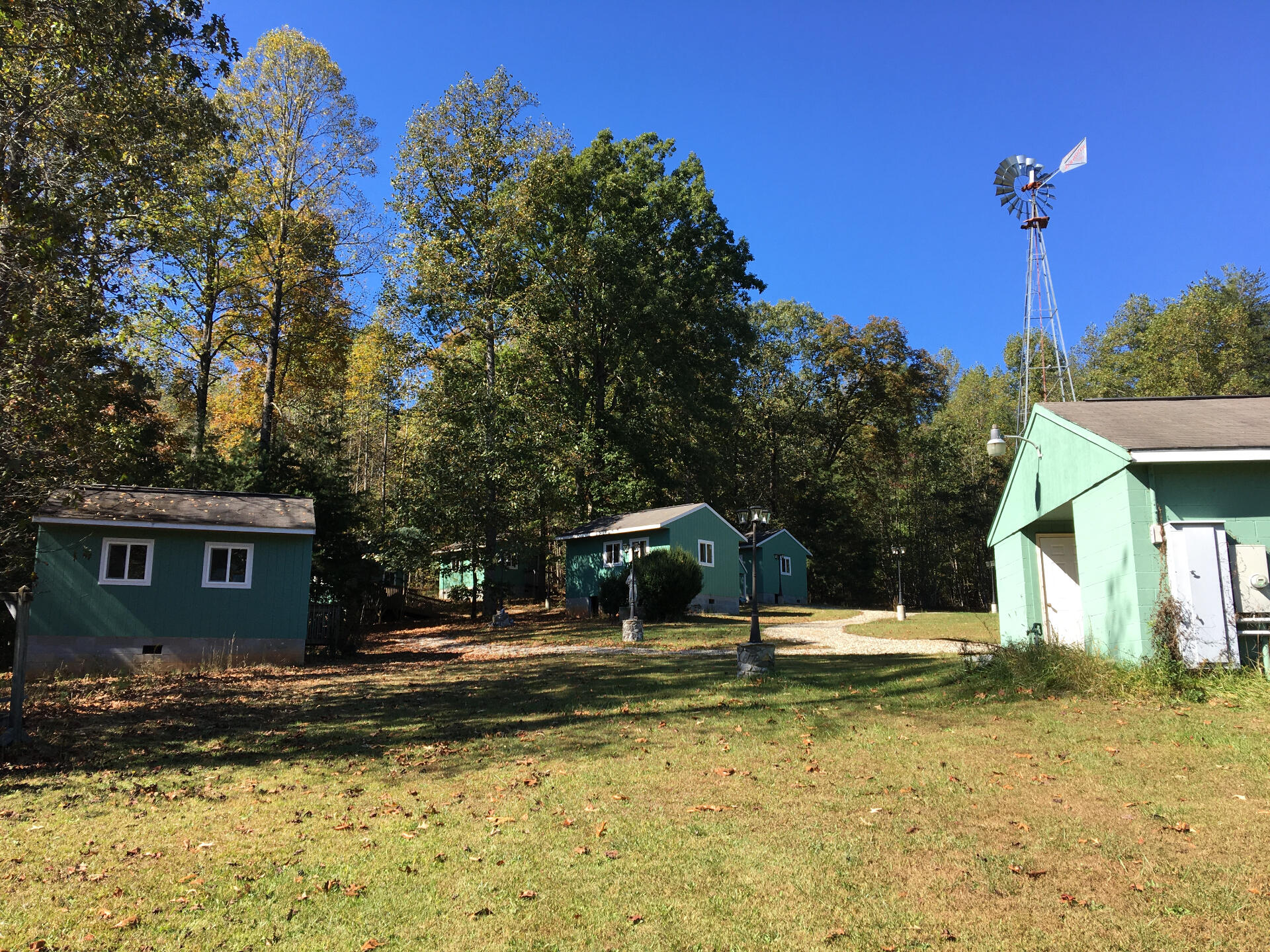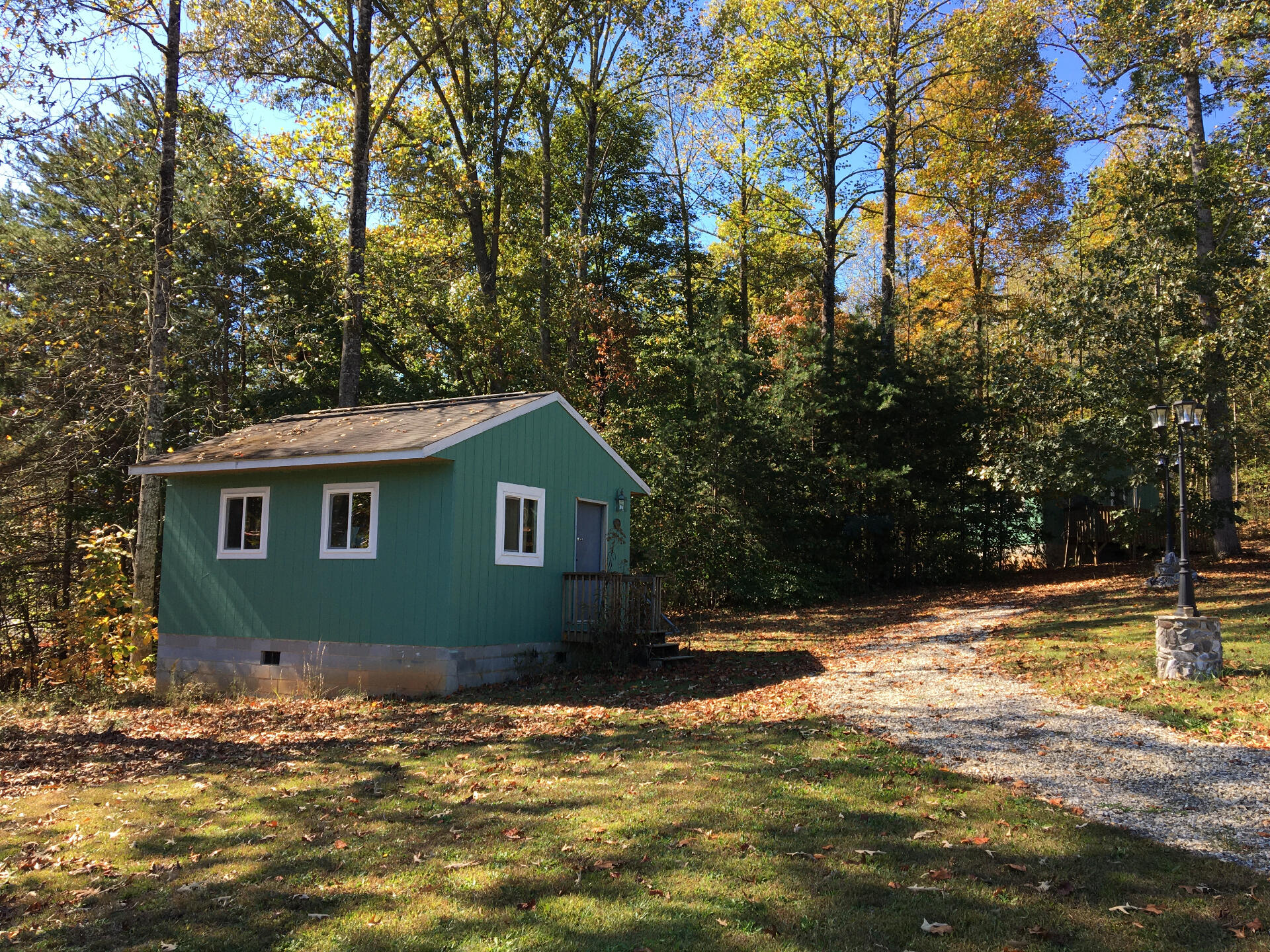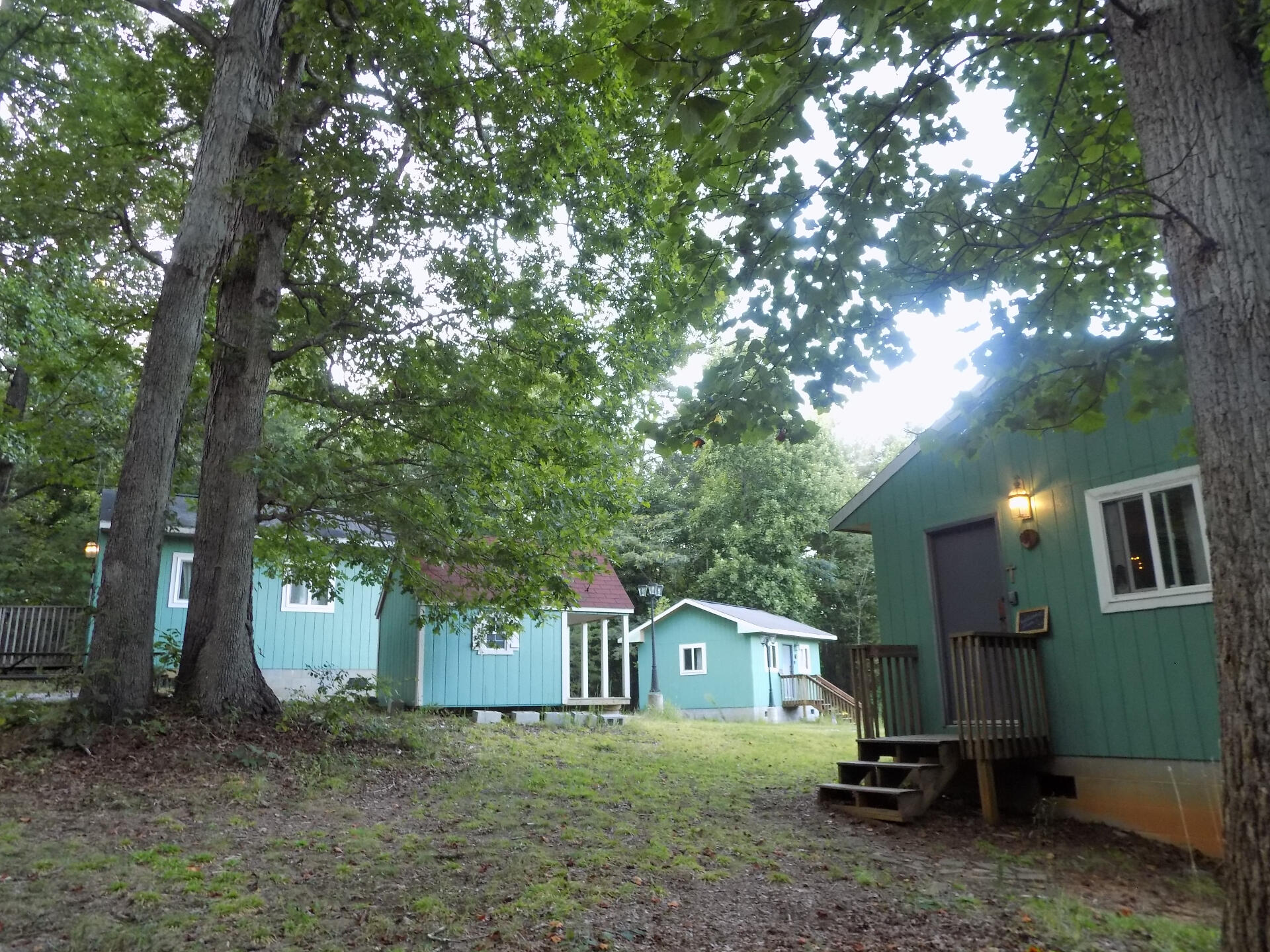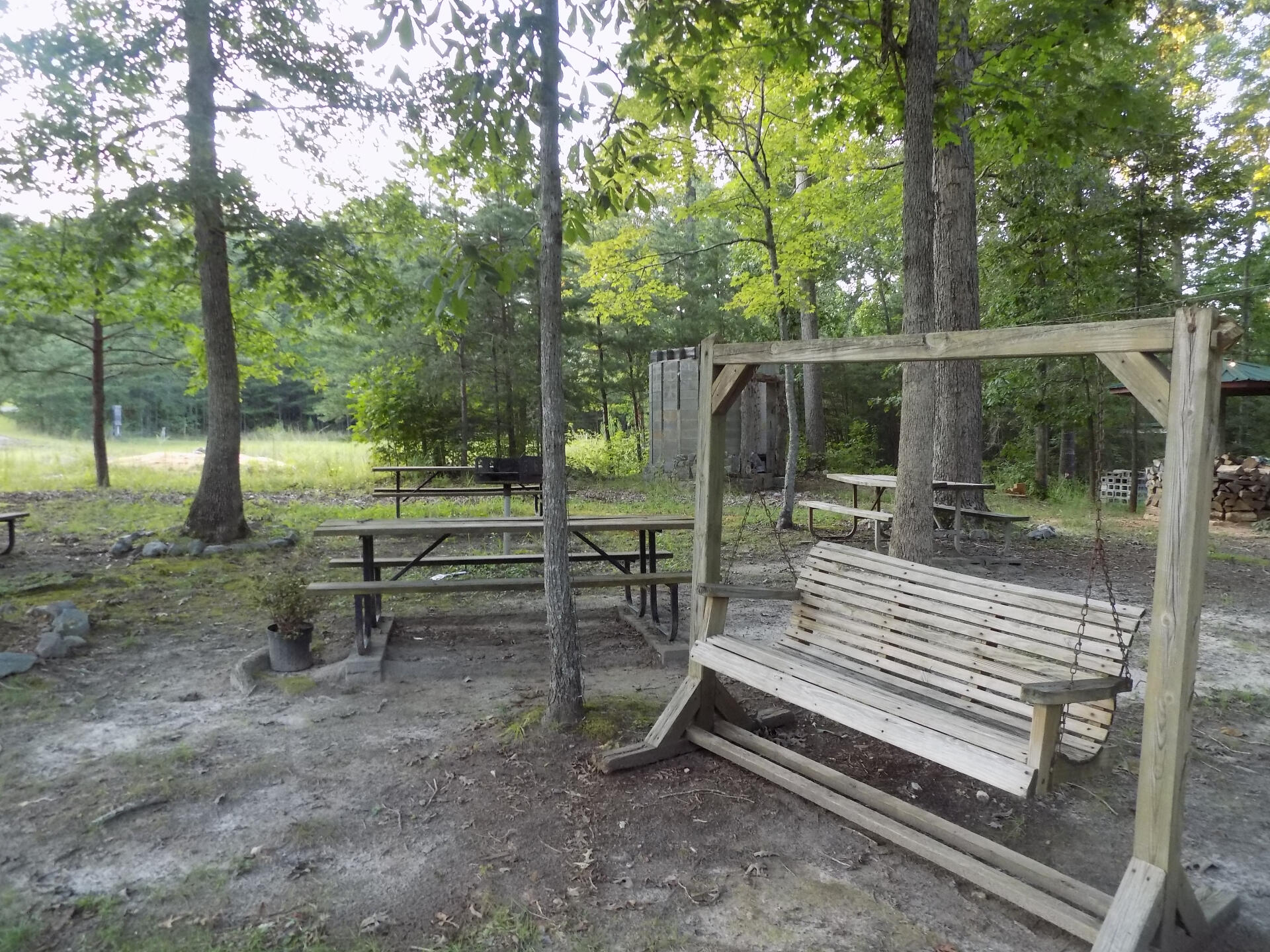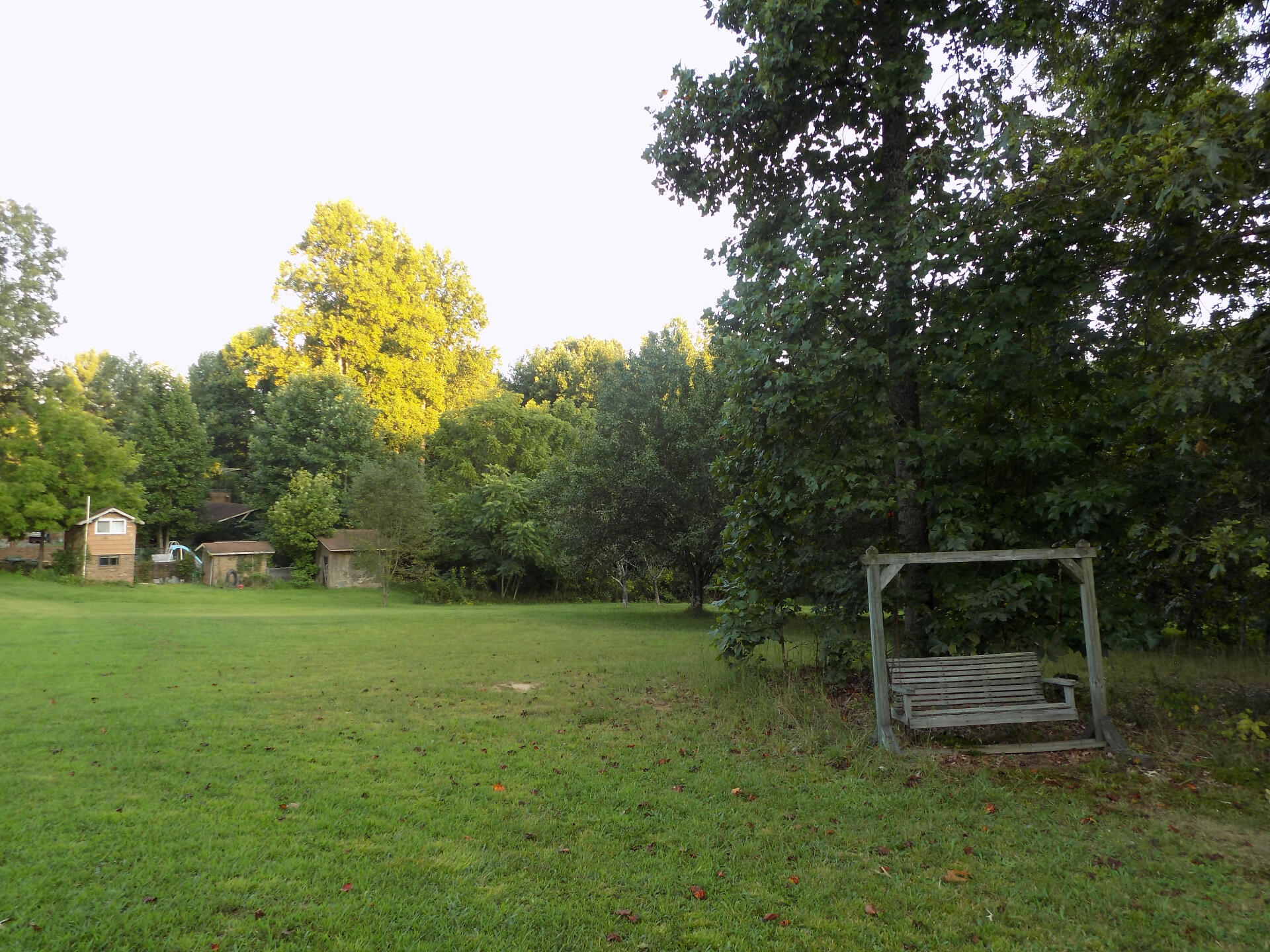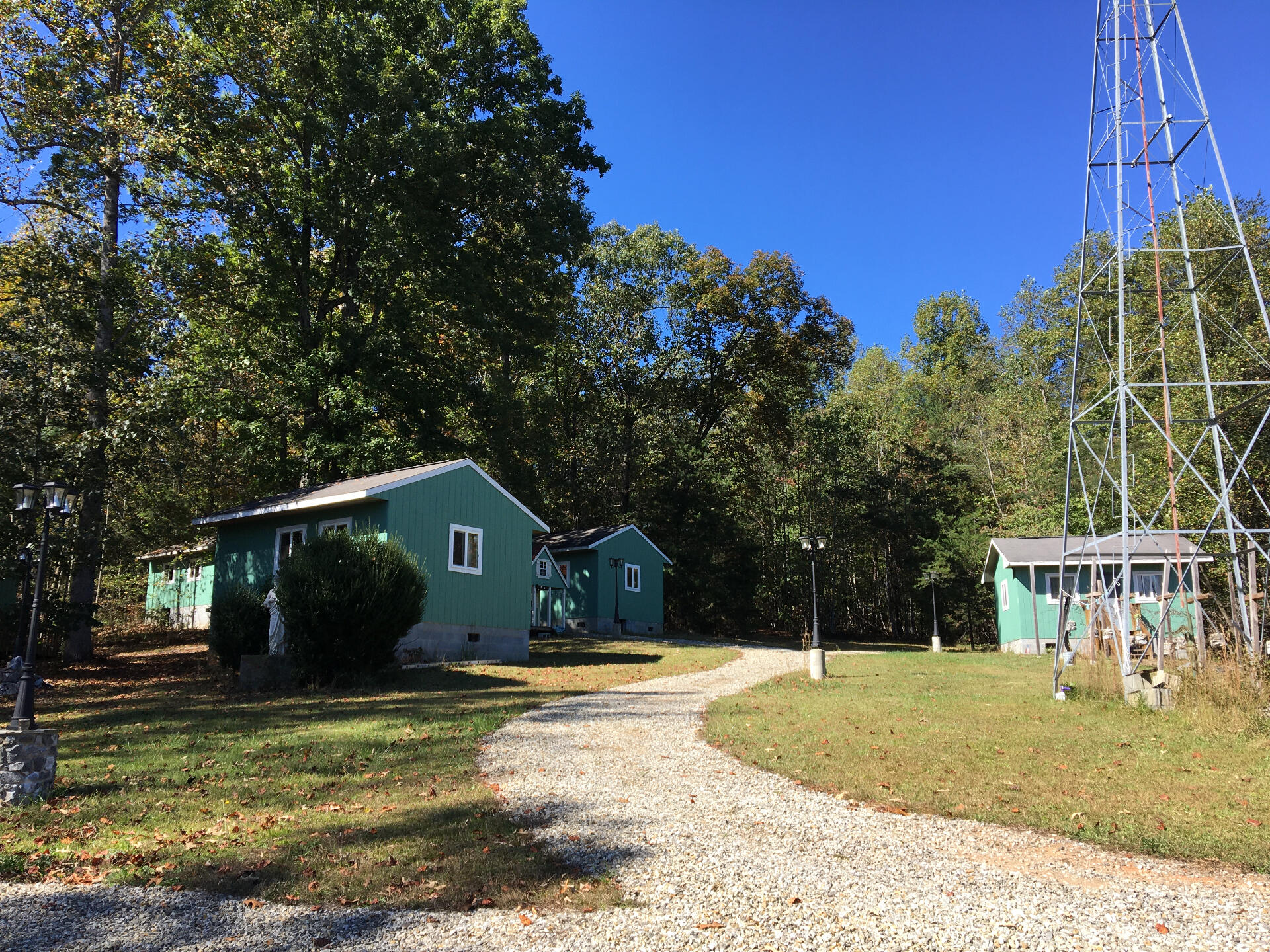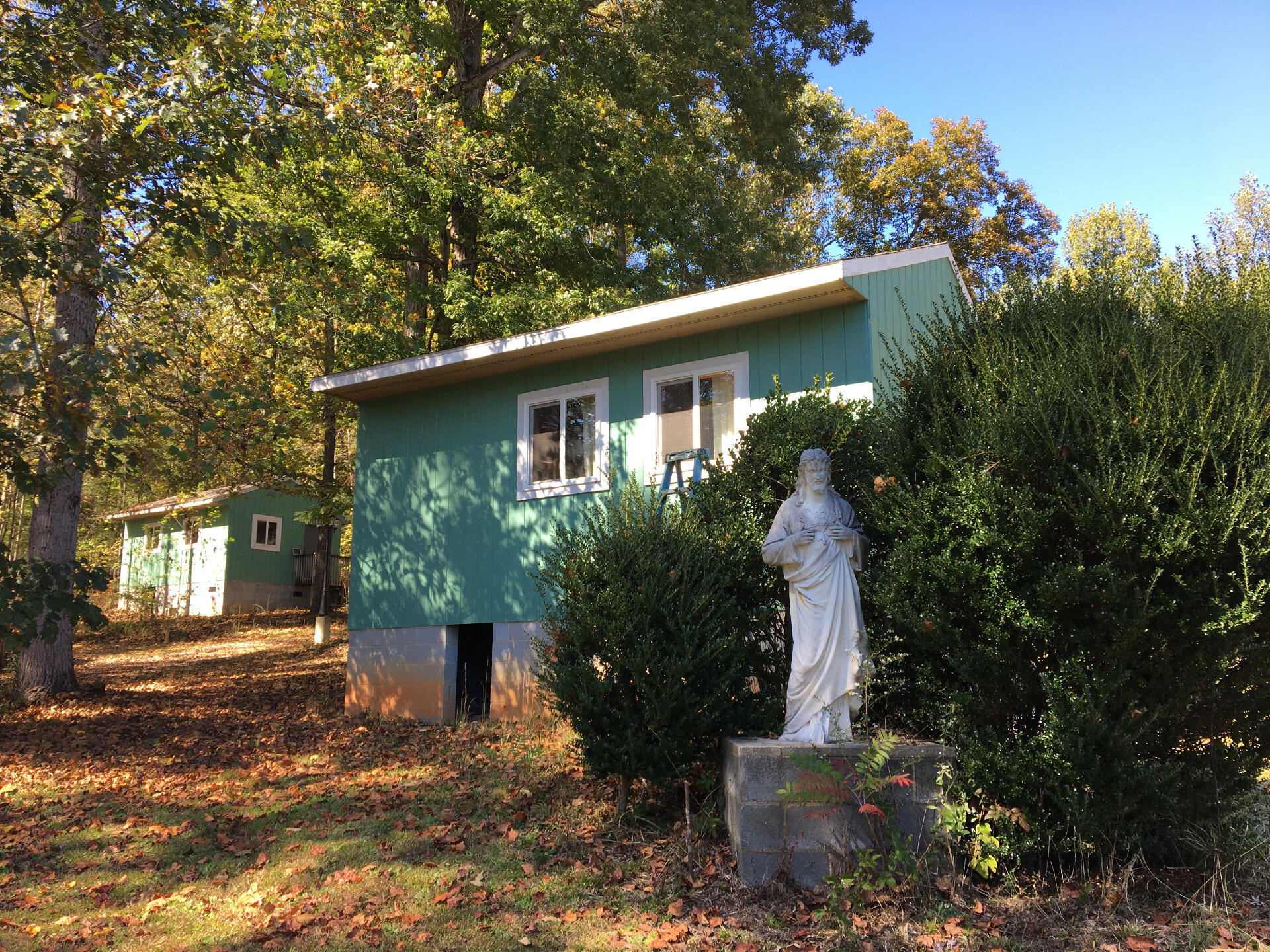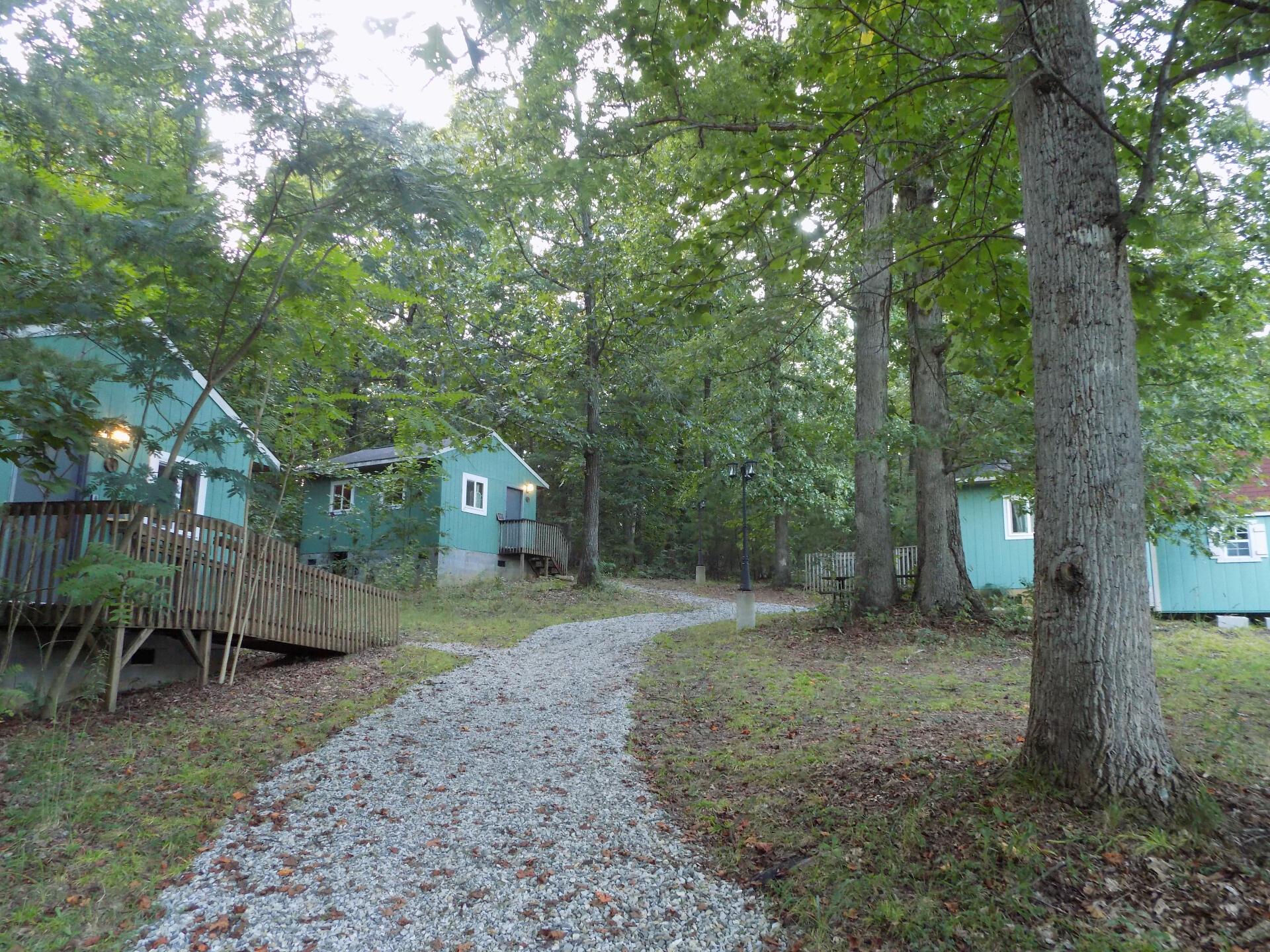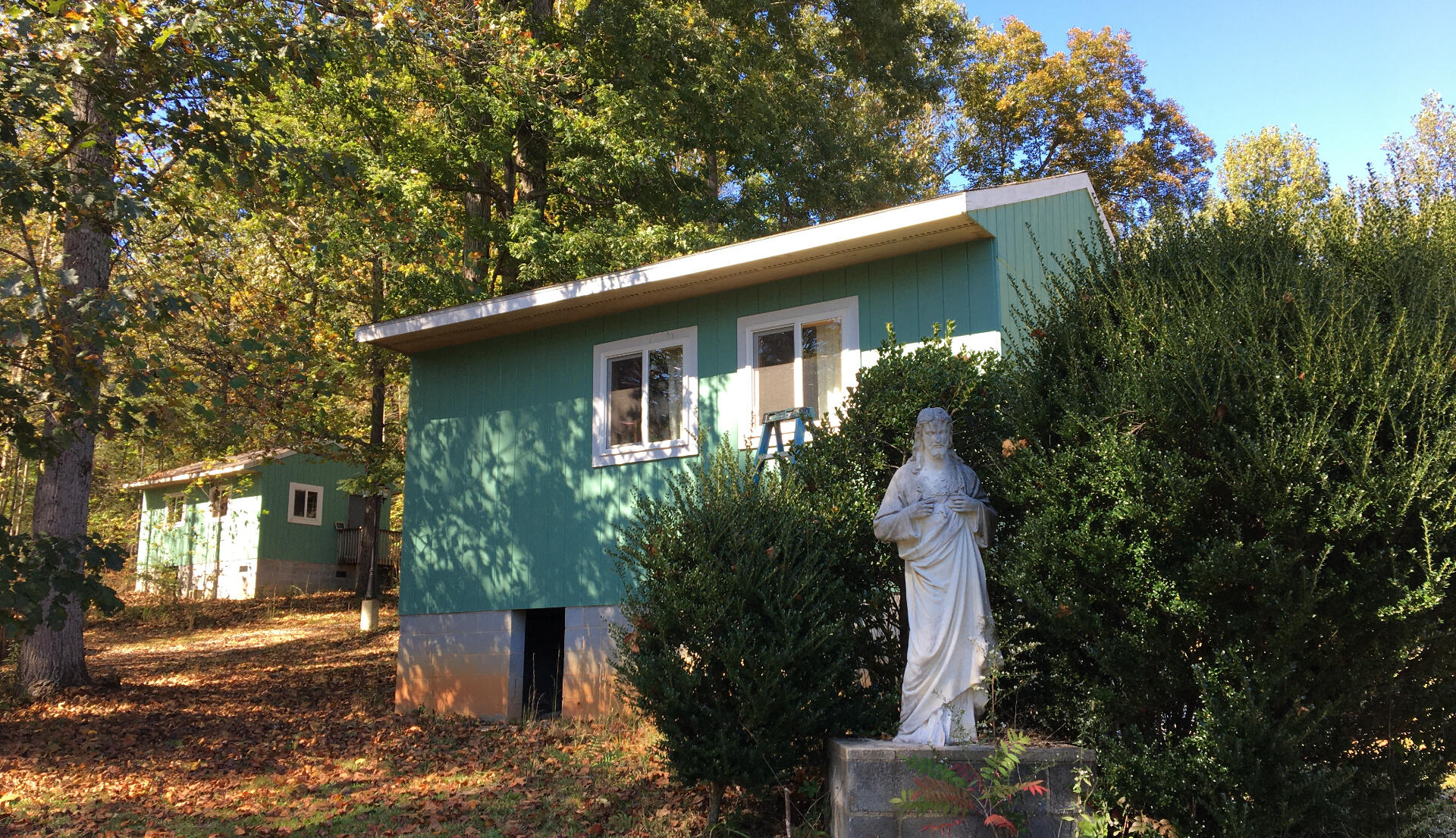 Robert and Loretta are followers of Jesus Christ. The Lord led them to acquire this land in Moravian Falls and to name it "Emmaus Place". He told them that He will bring people here, and that they are to host His Presence on this land.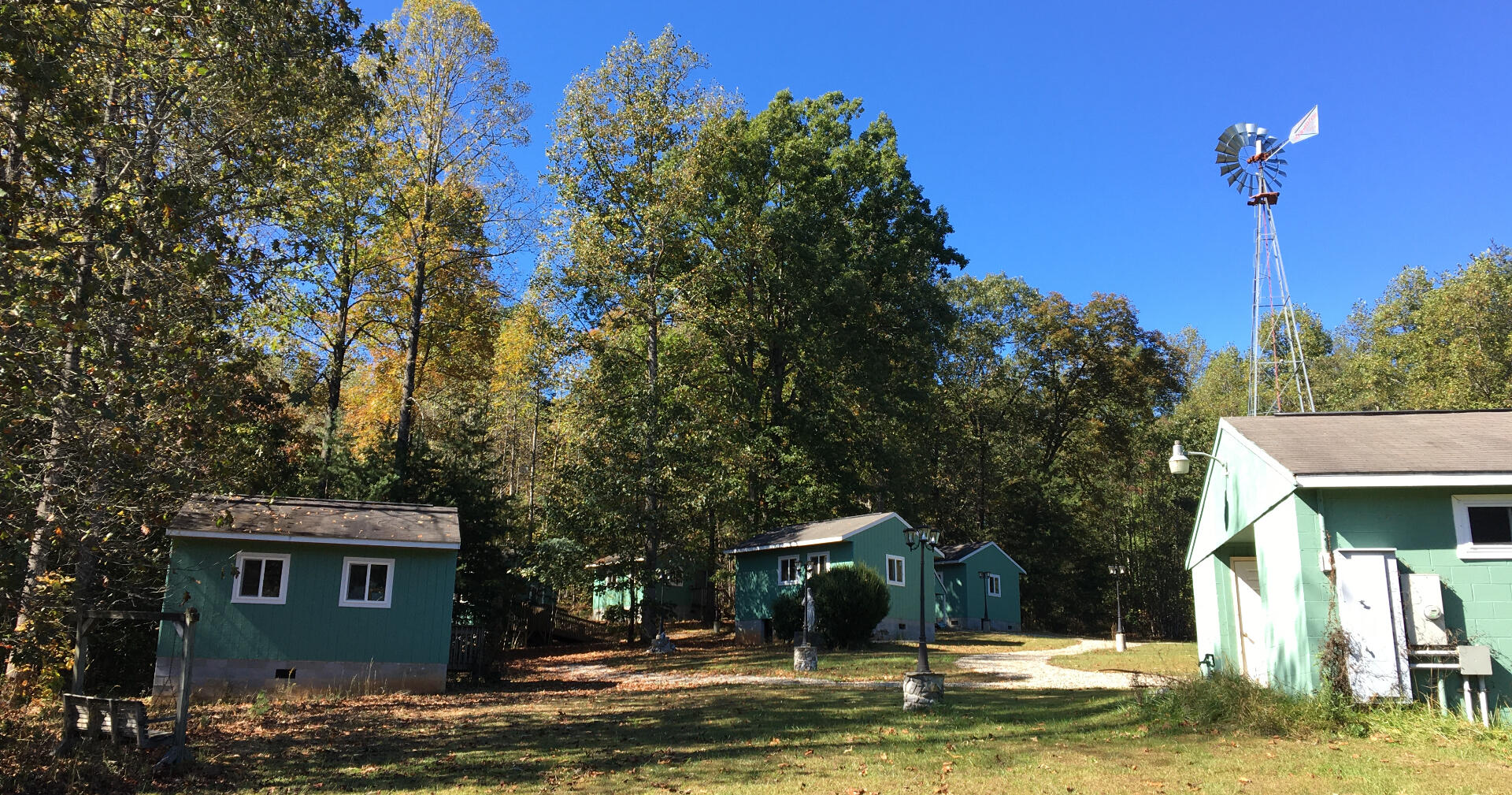 We are currently accepting applications for our Internship Program!

This is an unpaid position. Instead, interns receive free housing and food. Interns are expected to work a minimum 25 hours a week. We welcome applicants of all skill levels. Typical duties include cleaning, cooking, laundry, grocery shopping, organizing. Interns have opportunities to go on day trips to neighboring towns and sights. Interns are required to commit a minimum of 1 month.

If you're interested in applying, please email emmausplace@protonmail.com with "INTERNSHIP APPLICATION" in the subject line. We recommend that you attach a resume, but it is not required. Also, please include responses to these questions:

Name:
(1) How did you find out about Emmaus Place?
(2) Why do you want to intern at Emmaus Place?
(3) How did you come to know Jesus Christ as your Lord and Savior? Feel free to share any testimonies of how the Lord has been working in your life.
(4) Do you have any previous work experience?
(5) Do you have any skills or abilities? (i.e., administrative/office, housekeeping, customer service, cooking, music, childcare, carpentry/construction, arts/crafts, organizing, reading/writing, gardening/landscaping, writing, IT/computer, leadership/management, finance, etc.)

We will review all applications, and select suitable applicants to go forward in a phone interview. While we are honored to receive all applications, only a few are accepted. We commit the selection of our interns to the Lord, who knows all hearts. Please do not be discouraged to apply because of any of your personal circumstances. If the Lord calls you to work here, you have a place here, no matter where you are in your walk with the Lord.
FIRST BLOG POST
Gloria
11/02/2021

Hello this is the first blog post.
SECOND BLOG POST
Dorado
11/02/2021

Ruff ruff ruff ruff.